April 3, 2019
Mrs. Dalloway: Redesigned
I like to read in a stream of literary consciousness, unplanned, meandering, one book leading to another in an organic fashion that I need not think about too deeply, but it just makes sense. My logical mind is not in charge of it, though things like library due dates factor in, and also whether or not a hardcover will fit into a particular handbag, or just how appropriate a book might be for the beach. But for the most part, I let the books decide, like how I was finishing up All the Lives We Ever Lived last week, and then Mrs. Dalloway turned up in my mailbox.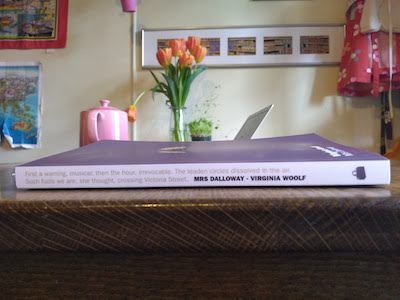 Mrs. Dalloway is the latest release from Ingrid Paulson's Gladstone Press, which also published The Age of Innocence, a book I read over Christmas and turned me into a full-fledged Gladstone Press enthusiast. And when I heard that Mrs. Dalloway would be the first of their 2019 releases, I was ecstatic, because I love this book. a book I've returned to several times since I first learned to read Virginia Woolf (for me, it was not instinctual) twenty years ago when I was an undergraduate. It's funny, because while I like to read in a stream of literary consciousness, the act of actually reading stream-of-consciousness is not my ideal. Because it's hard and you have to pay attention and nothing's fastened you to the plot so you have to do all that work yourself.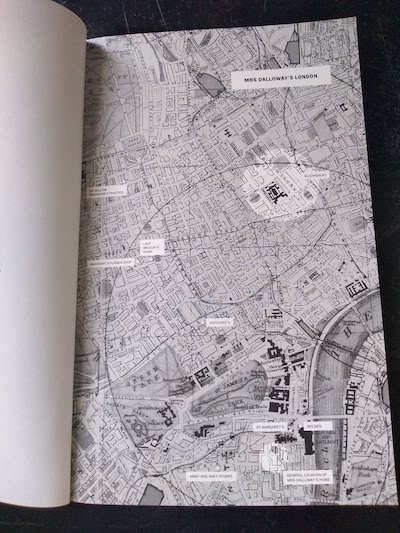 But I can do it with Woolf, with Mrs. Dalloway. Not getting too caught up in the details, letting the atoms fall where they may. It takes practice, and confidence, and patience, but I find it so rewarding. And easier too in a book that's brand-spanking new, with a map even (my second-hand Penguin paperback that had once belonged to someone called S. Hull, according to the title page, didn't have that) so I could follow Mrs. Dalloway, and Septimus Smith, and Peter Walsh through the streets of London, through the hours of day in June, right up to the party. For which Mrs. Dalloway had bought the flowers herself.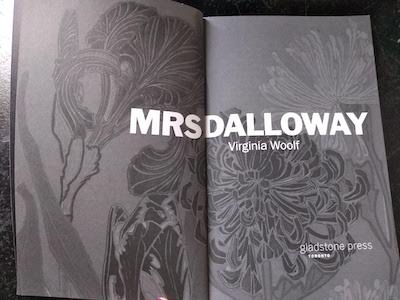 Gladstone Press books are available for purchase via their website, and are also currently for sale at Type Books on Queen Street West in Toronto. And as for me, my walk with Mrs. Dalloway led next into a walk with Alicia Elliott in her extraordinary and now bestselling essay collection A Mind Spread Out On the Ground, and then to Anna Burns' award-winning Milkman, which is another walking book. And I'll keep you posted as to where my literary journeys take me next.