About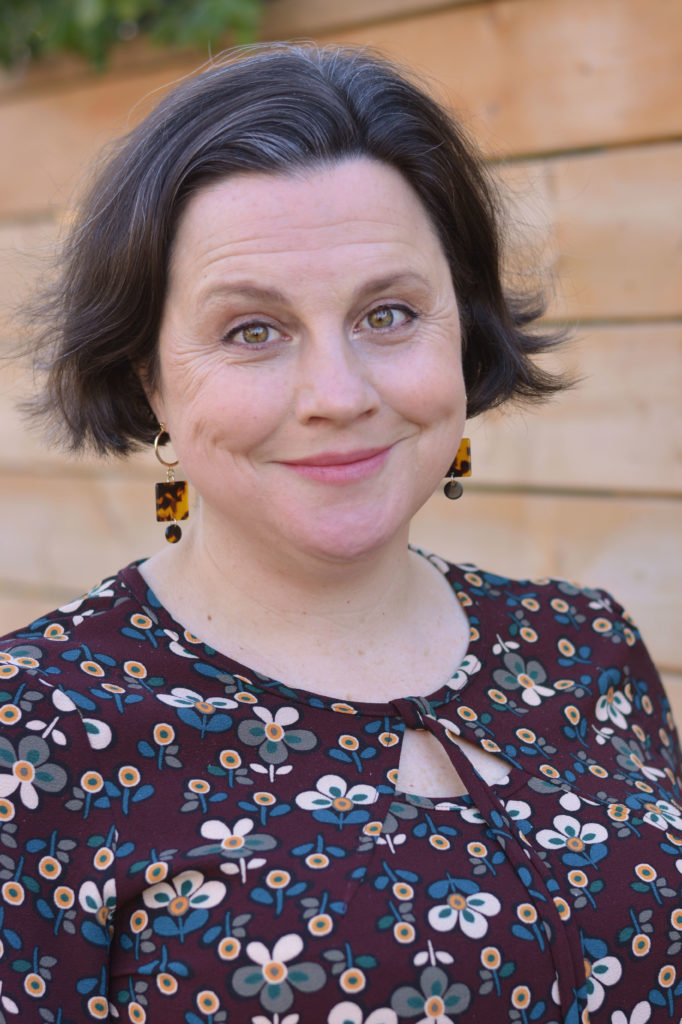 About Kerry Clare:
Novelist. Blogger. Reader. Etc. 
Through my work, I inspire readers and writers to grow, learn and explore through engagement with books and storytelling.
My second novel, WAITING FOR A STAR TO FALL, will be published by Doubleday Canada in Autumn 2020.
I'm also author of the novel Mitzi Bytes; a blogger since the turn of the millennium; a National Magazine Award-nominated essayist; a book reviewer; freelance writer; a CBC radio columnist; host/moderator for literary events; writer-for-hire; blogging teacher at Blog School: Pickle Me This; editor at 49th Shelf; and a world-famous would-be pickler. Most fundamentally, however, I am a reader, and I like books even more than I like tea, which is really saying something.
Want to work together? Get in touch at klclare AT gmail DOT com in you'd like to hire me as a writer, to moderate or host your literary event, to learn more about my blogging courses and workshops, or whatever you have in mind. 
I'm editor of the essay anthology, The M Word: Conversations About Motherhood, which was published to rave reviews in 2014 by Goose Lane Editions. You can read those reviews and learn more about the book here. Scroll down for a list of my essay, reviews and short fiction publications. My essay "Love is a Let-Down" was awarded an honourable mention in the Personal Journalism category at the 2011 National Magazine Awards, and appears in the anthology Best Canadian Essays 2011. I graduated from the University of Toronto's Creative Writing MA Program in 2007.
I read and write in downtown Toronto, where I live in a drafty attic with my husband, Stuart, and our daughters, Harriet and Iris.
Literary Representation: Samantha Haywood, Transatlantic Literary Agency Inc.
Contact klclare AT gmail DOT com
---
My Work in the World Lately: 
---
My Books:
*A Toronto Star Most Anticipated Book of the Year
*"Entertaining, engaging and timely, Mitzi Bytes is a pleasure to read from start to finish." —Toronto Star
Sarah Lundy has a secret online life, and it might all come crashing down.
Back at the beginning of the new millennium, when the internet was still unknown territory, Sarah Lundy started an anonymous blog documenting her return to the dating scene after a devastating divorce. The blog was funny, brutally honest and sometimes outrageous. Readers loved it. Through her blog persona, "Mitzi Bytes," Sarah not only found her feet again, but she found her voice.
Fifteen years later, Sarah is happily remarried with children and she's still blogging, but nobody IRL—not even her husband or best friends—knows about Mitzi. They don't know that Sarah's been documenting all her own exploits, as well as mining the experiences of those around her and sharing these stories with the world. Which means that Sarah is in serious trouble when threatening emails arrive from the mysterious Jane Q: Time's up, the first one says. You're officially found out.
As she tries to find out Jane Q's identity before her secret online self is revealed to everyone, Sarah starts to discover that her loved ones have secrets of their own, and that stronger forces than she imagined are conspiring to turn her world upside down.
A grown-up Harriet the Spy for the digital age, Mitzi Bytes examines the bonds of family and friendship, and the truths we dare tell about ourselves—and others.
*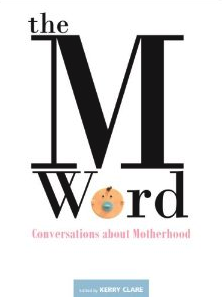 Editor and contributor, The M Word: Conversations About Motherhood. Goose Lane Editions, April 2014.  In this original and sometimes provocative collection of essays, Saleema Nawaz, Alison Pick, Nancy Jo Cullen, Carrie Snyder, and others explore the boundaries of contemporary motherhood. There are the women who have had too many children or not enough. There are women for whom motherhood is a fork in the road, encountered with contradictory emotions. And there are those who have made the conscious choice not to have children and then find themselves defined by that decision. Here some of Canada's best writers face down motherhood from the other side of the picket fence. Find out more about The M Word.
Anthologies: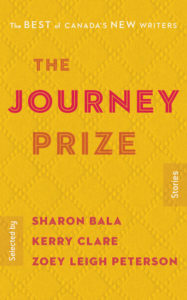 The Journey Prize Stories 30, selected by Sharon Bala, Kerry Clare, and Zoey Leigh Peterson
A friendship between two older women frays at the seams during a trip to Barcelona. After the sudden death of her grandmother, a student from Uganda finds solace in a chance encounter. Confused parents can only watch as their son's precocious understanding of the path to enlightenment leads him further into the unknown. The complexities of love reveal themselves as a family gathers by their mother's deathbed to say goodbye. As she waits to confront a student who has cheated on an assignment, a philosophy professor must contend with surprising photos posted on Facebook. A man begins a relationship with a scientist who wears a mechanical bear suit. While her community mourns in the aftermath of a tragedy, a woman must face her own complicity in what happened to her best friend. After she makes an instant connection with a man during a day trip to the Smithsonian, a writing student's struggle to find her own voice takes on greater urgency when he visits her at home. When a family reunion at a lakeside cottage is interrupted by the search for a drowned man's body, long-submerged desires and resentments gradually surface. Two sex addicts fall into a complicated sort of love.
*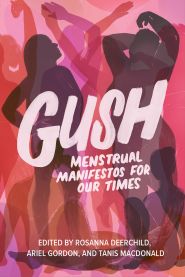 "Training" in Gush: Menstrual Manifestos For Our Times, edited by Tanis MacDonald, Rosanna Deerchild, and Ariel Gordon (Frontenac House). June 2018.
In GUSH, more than 100 women and nonbinary writers from Canada and around the world take apart the bloody instruction of menstruation: its cultures, its lessons, its equipment, and its lexicon. Co-edited by Ariel Gordon, Tanis MacDonald, and Rosanna Deerchild, GUSH offers menstrual manifestos for our time that question the cultural value and social language of monthly blood loss, with rage, humour, ferocity, and grief, and propose that the 'menstrual moment' is as individualized, subjective, personal, political, and vital as the 'feminist click'. With work from emerging and established writers in poetry, cartoons, flash fiction, personal essays, lyric confessions, and experimental forms, this anthology features the voices of Indigenous writers, writers of colour, writers with disabilities, rural writers and urban writers, representing four generations of menstruators: writers who call down their bloodiest muses. Including work by Yvette Nolan, Mini Aodla Freeman, Sheri-D Wilson, Sonnet L'Abbe, Pamela Mordecai, Susan Holbrook, and many more.
*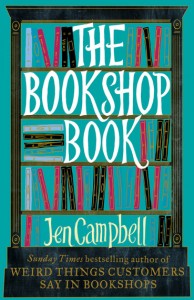 I have a small contribution in The Bookshop Book by Jen Campbell, published by Constable and Robinson (Little Brown in Canada) in October 2014. "Every bookshop has a story… The Bookshop Book is a love letter to bookshops all around the world."
*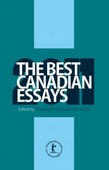 "Love is a Let-Down" in Best Canadian Essays 2011. The third in a series that launched to excitement and acclaim in 2009, The Best Canadian Essays 2011 covers an impressive variety of topics. Edited by Christopher Doda and Ibi Kaslik.
---
Print and Web:
Essays
---
Short Fiction
---
Book Reviews
---
Other Journalism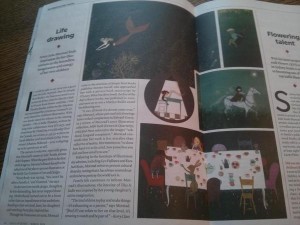 ---
Interviews and Profiles
---
Notable Experiences