About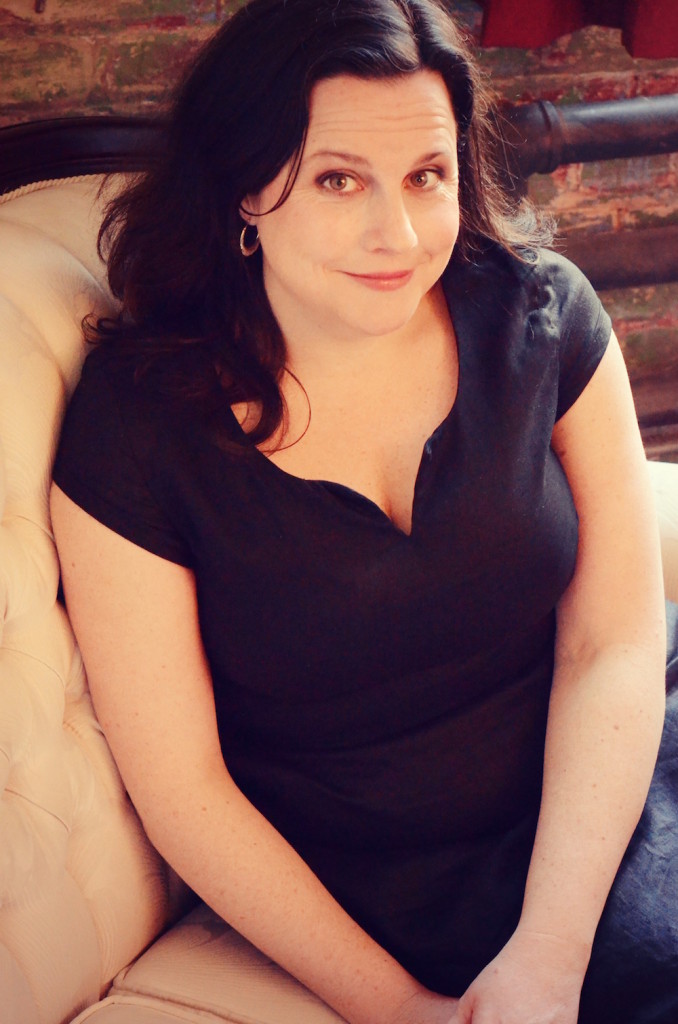 About Kerry Clare:
My first novel, Mitzi Bytes, was published by Harpercollins Canada in March 2017. 
Since the dawn of the new millennium, I have been blogging about books, writing, reading, my family, and curious adventures and diversions. I'm a reader, National Magazine Award-nominated writer, an editor, a writing instructor & a world famous would-be pickler.
I read and write in downtown Toronto, where I live in a drafty attic with my husband, Stuart, and our daughters, Harriet and Iris. I have the best part-time job in Canadian literature, editing the fantastic books website 49thShelf, and I also teach The Art of Blogging at the University of Toronto School of Continuing Studies.
Find out more about my blogging course or how I can teach a blogging workshop for your group, business or organization.
I'm editor of the essay anthology, The M Word: Conversations About Motherhood, which was published to rave reviews in 2014 by Goose Lane Editions. You can read those reviews and learn more about the book here. Scroll down for a list of my essay, reviews and short fiction publications. I am also author of the coffee table book, A History of Woods Canada, published by ECW Press in 2015. My essay "Love is a Let-Down" was awarded an honourable mention in the Personal Journalism category at the 2011 National Magazine Awards, and appears in the anthology Best Canadian Essays 2011. I graduated from the University of Toronto's Creative Writing MA Program in 2007.
Literary Representation: Samantha Haywood, Transatlantic Literary Agency Inc.
Contact klclare AT gmail DOT com
---
My Work in the World Lately: 
---
My Books:
*A Toronto Star Most Anticipated Book of the Year
*"Entertaining, engaging and timely, Mitzi Bytes is a pleasure to read from start to finish." —Toronto Star
Sarah Lundy has a secret online life, and it might all come crashing down.
Back at the beginning of the new millennium, when the internet was still unknown territory, Sarah Lundy started an anonymous blog documenting her return to the dating scene after a devastating divorce. The blog was funny, brutally honest and sometimes outrageous. Readers loved it. Through her blog persona, "Mitzi Bytes," Sarah not only found her feet again, but she found her voice.
Fifteen years later, Sarah is happily remarried with children and she's still blogging, but nobody IRL—not even her husband or best friends—knows about Mitzi. They don't know that Sarah's been documenting all her own exploits, as well as mining the experiences of those around her and sharing these stories with the world. Which means that Sarah is in serious trouble when threatening emails arrive from the mysterious Jane Q: Time's up, the first one says. You're officially found out.
As she tries to find out Jane Q's identity before her secret online self is revealed to everyone, Sarah starts to discover that her loved ones have secrets of their own, and that stronger forces than she imagined are conspiring to turn her world upside down.
A grown-up Harriet the Spy for the digital age, Mitzi Bytes examines the bonds of family and friendship, and the truths we dare tell about ourselves—and others.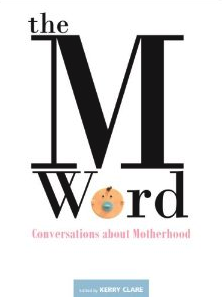 Editor and contributor, The M Word: Conversations About Motherhood. Goose Lane Editions, April 2014.  In this original and sometimes provocative collection of essays, Saleema Nawaz, Alison Pick, Nancy Jo Cullen, Carrie Snyder, and others explore the boundaries of contemporary motherhood. There are the women who have had too many children or not enough. There are women for whom motherhood is a fork in the road, encountered with contradictory emotions. And there are those who have made the conscious choice not to have children and then find themselves defined by that decision. Here some of Canada's best writers face down motherhood from the other side of the picket fence. Find out more about The M Word.
Anthologies: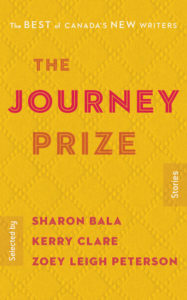 The Journey Prize Stories 30, selected by Sharon Bala, Kerry Clare, and Zoey Leigh Peterson
Coming Fall 2018!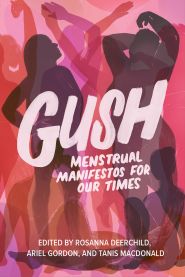 "Training" in Gush: Menstrual Manifestos For Our Times, edited by Tanis MacDonald, Rosanna Deerchild, and Ariel Gordon (Frontenac House). Coming June 2018.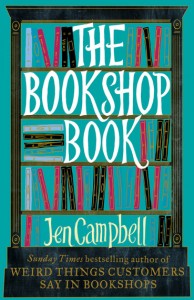 I have a small contribution in The Bookshop Book by Jen Campbell, published by Constable and Robinson (Little Brown in Canada) in October 2014. "Every bookshop has a story… The Bookshop Book is a love letter to bookshops all around the world."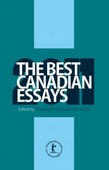 "Love is a Let-Down" in Best Canadian Essays 2011. The third in a series that launched to excitement and acclaim in 2009, The Best Canadian Essays 2011 covers an impressive variety of topics. Edited by Christopher Doda and Ibi Kaslik.
---
Print and Web:
Essays
---
Short Fiction
---
Book Reviews
---
Other Journalism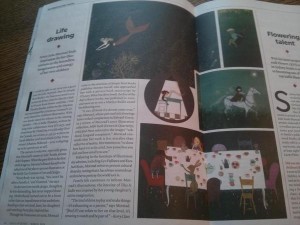 ---
Interviews and Profiles
---
Notable Experiences