November 10, 2017
Whispers of Mermaids and Wonderful Things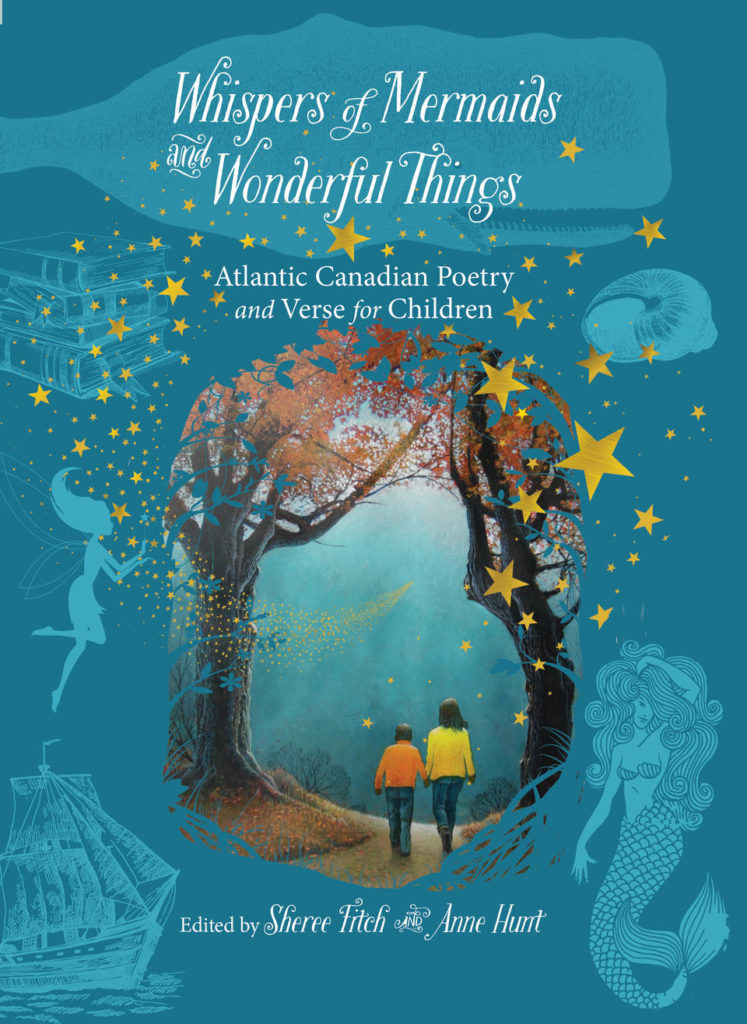 Full disclosure necessitates I tell you that I had lunch with Sheree Fitch yesterday, although possibly I'm just telling you that because I'm still marvelling at the fact that I had lunch with Sheree Fitch yesterday. Sheree Fitch, whom we travelled to Nova  Scotia to see this summer on the day her seasonal bookshop opened. Sheree Fitch is the most extraordinarily generous brilliant person I've ever known, a woman whose books have been the framework of my life as a mother and remember when a tiny Harriet crashed the stage to read with her at Eden Mills years and years ago? Although I was one of hundreds upon hundreds of people who traveled to River John, Nova Scotia, to see Sheree Fitch this some, because she is the sort of person who inspires such a gesture.
Even fuller disclosure: Everything Sheree Fitch touches is more than a little bit magic.
Although in the case of her latest project, the anthology Whispers of Mermaids and Wonderful Things: Atlantic Canadian Poetry and Verse for Children, co-edited with Anne Hunt, she's not the only magic-maker. Credit belongs too to the designer of this gorgeous book whose cover art is absolutely enchanting, along with delightful leafy end pages, borders, and yellow ribbon to hold one's place. And to her co-editor too, with whom Fitch has selected these works, and to the poets too, some of whom—Fitch herself, Jennifer McGrath, Kate Inglis, Al Pittman—I'm familiar with through their words for children, and others—Lynn Davies, Kathleen Winter, Sir Charles G.D. Roberts, E.J. Pratt, Alden Nowlan—I know if a very different context.
So how do you use a book like this, a pretty book with a ribbon, a book that isn't a picture book because there aren't any pictures? Which is to say, how does one awaken the magic within, the whispers of mermaids and wonderful things? And the answer, of course, is to read it. To take book off the shelf and leaf through at random, see where the pages fall open or where the poem catches your eye. To make a ritual of it, a poem before bed, perhaps, or first thing in the morning, like a vitamin. To revel in the words and rhymes, and share that wonder with the people around you. Let beginning readers have a chance to read these poems too, to experience the pleasure saying their phrases, how the words feel in their mouths.
This is a book that will make an extraordinary holiday present for (or from!) anyone with an affinity for words or poems, or an affiliation with Atlantic Canada. It's such a beautiful object, a treasure, and then you open it up, and there are worlds upon worlds inside to explore.