September 15, 2016
A Family is a Family is a Family, by Sara O'Leary and Qin Leng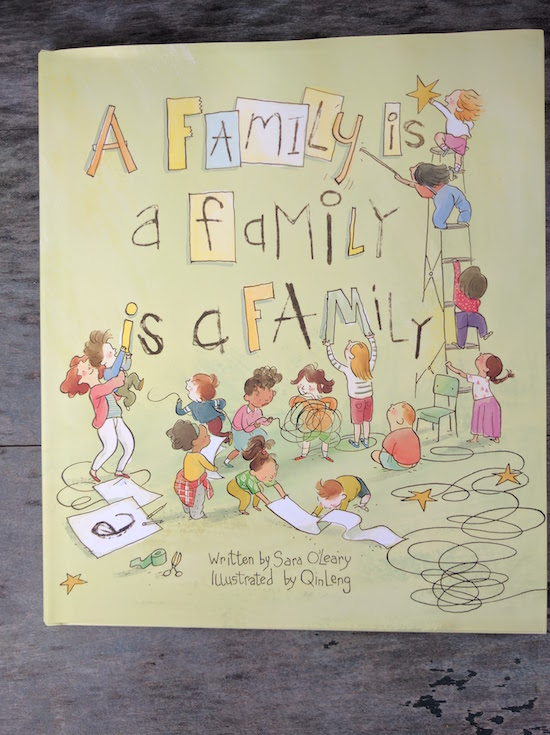 There is a special place in my heart for short picture books. And not just because they're the best books to read on those nights when the day has been long and after-bedtime can't come soon enough. But also because the best ones manage to be expansive, to incite questions and ideas and discussions, and Sara O'Leary and Qin Leng's A Family is a Family is a Family is no exception.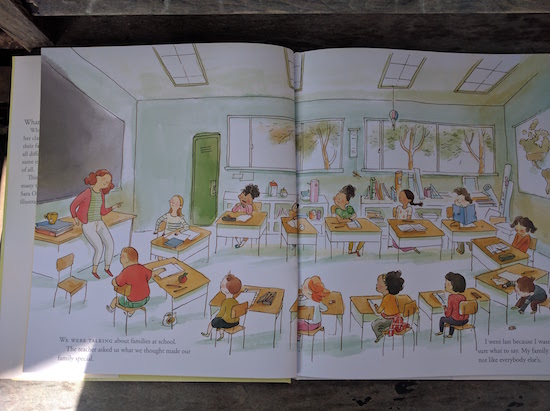 It begins with a classroom discussion, one that could possibly be quite fraught: What makes your family special?
"I went last," our narrator tells us, "because I wasn't sure what to say. My family is not like everyone else's."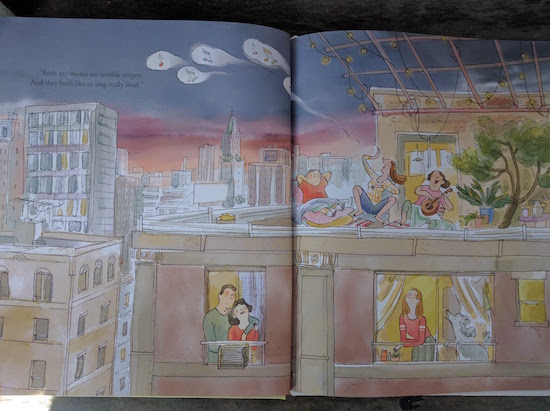 But the revelation of the class discussion is that no one's family is like every one else's. And in simple sentences delivered from a child's eye view we learn what is indeed special about so many different families, the families' diversity inferred by the reader but diversity not necessarily the speciality, because this is a book about specifics: "Both my moms are terrible singers. And they both like to sing really loud."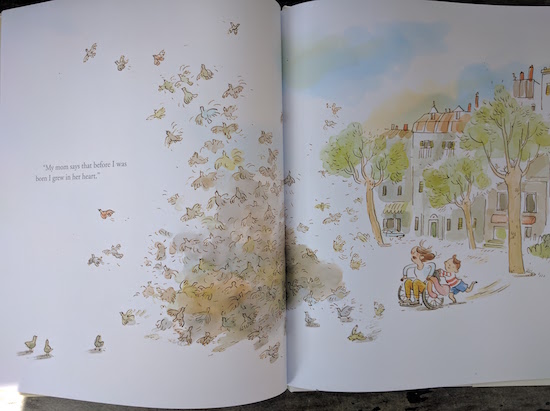 From the child whose parents won't stop kissing to the family with so many kids, the family with split custody, the blended family, the single parents, two dads, and the child who lives with her grandparents ("Because I live with my grandmother, people sometimes think she is my mother. She's not. She's my everything.")—O'Leary's story paints a varied and celebratory picture of the many ways there are for a family to be. Leng's illustrations add richness and texture to the simple prose, with their action-packed and cluttered scenes that suggest a marvellous mess of abundance (which, of course, is love).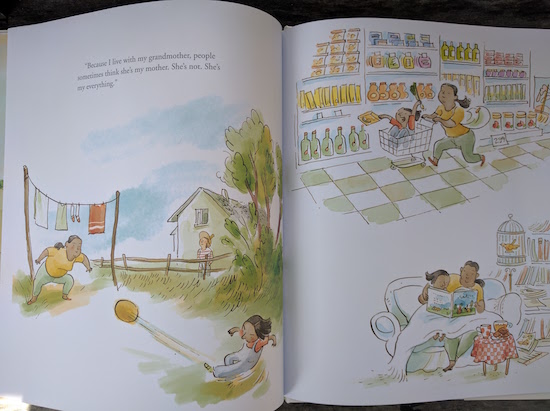 In the end, the narrator shares an anecdote in which they're at the park and a woman asks her foster mother to point out which are her real children.
"Oh, I don't have any imaginary children," Mom said. "All my children are real." (…An idea that took me back to Jo Walton's My Real Children, which is a novel I loved so much).
This book is terrific for its celebration of family in many forms and of diversity, but also for conversations in general about what a family means and how one is defined. "What makes our family special?" a reader is bound to ask herself after finishing the book, and considering such things—as well as the ways in which we have to nurture our own families as little institutions, a home base in the big wide world—can only do us good.