May 21, 2015
This is Sadie by Sara O'Leary and Julie Morstad
I have a special affinity for This is Sadie, the gorgeous new collaboration by Sara O'Leary and Julie Morstad (whose When You Were Small and other books in the Henry series I have loved since before I had my own small people to love them with). I like to imagine it was written just for me.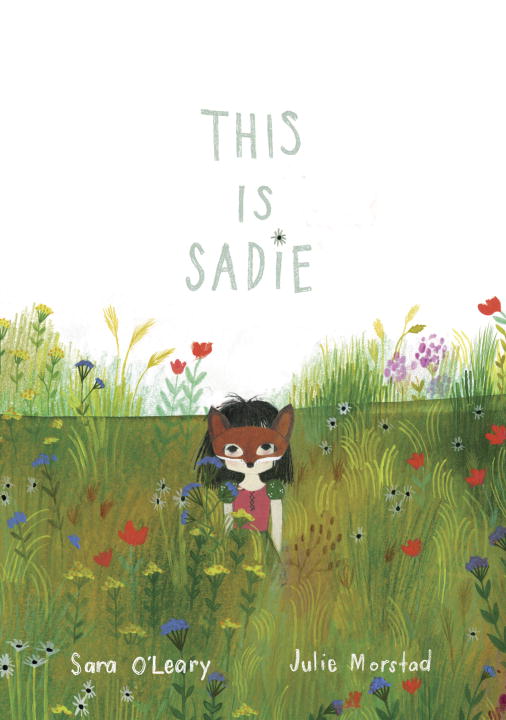 It's got bunting, and swimming, and tea parties, and paper dolls, and even squids, and a spirited girl who gets lost in a whole wide world of books.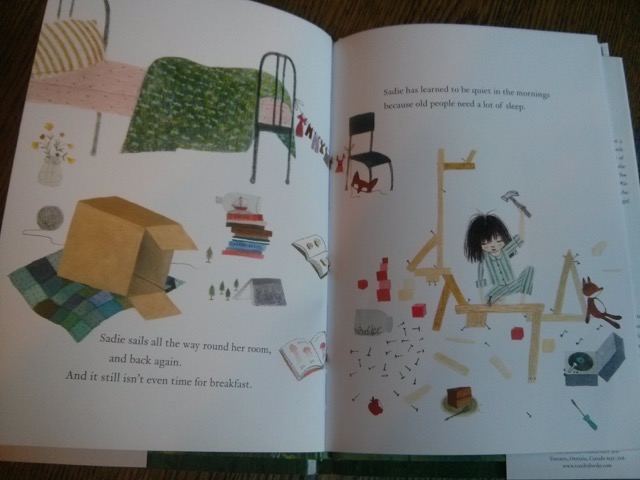 It's got everything that made Morstad's award-winning How To so wonderful—the mermaid girl, a pair of legs revealing someone hiding in a tree. Plus, O'Leary provides the mischief of Judith Viorst's and Hilary Knight's Sunday Morning, the bookish inspiration of Charlie Cook's Favourite Book by Julia Donaldson, and allusions to Alice in Wonderland, The Jungle Book, Little Red Riding Hood, and Rapunzel. It's a book about passing time. reading books, and how Sadie likes to make "boats of boxes/ and castles out of cushions./ But more than anything she likes stories,/ because you can make them from nothing at all." We see Sadie in bed reading a book called The Story of a Snail, then by the next page, her boat box has been transformed into a snail shell.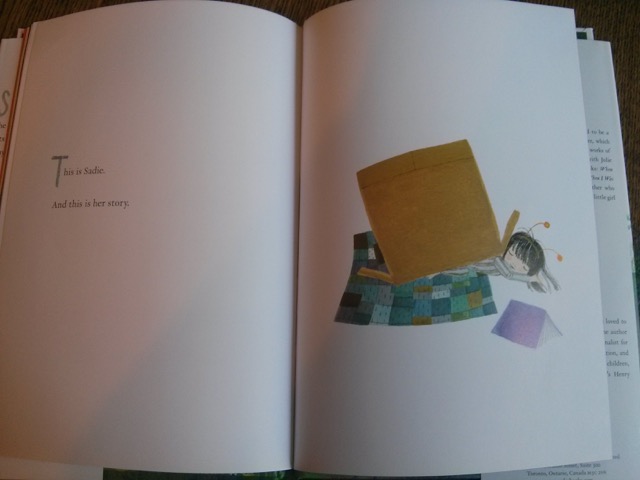 Morstad's illustrations are full of jokes and details, things to discover—an apple with a bite out of it, Sadie's abandoned shoes, a toadstool bedside lamp, a mysterious family of tiny foxes. The book reminds me of Carson Ellis's Home in how things from around Sadie's room and in her books recur as images in her imaginings—just as Ellis's own artist uses the things around her as inspiration for the illustrations in her book. Both This is Sadie and Home make connections between the world around us and where we go in our dreams.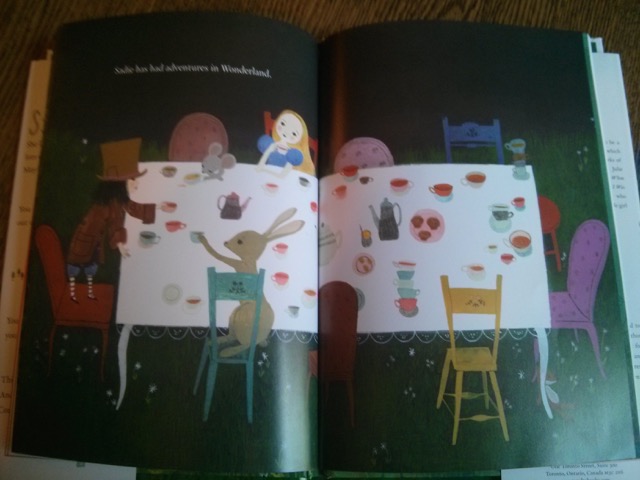 And what anyone needs for dreaming is room to explore. "In This is Sadie, it is pretty easy to draw a direct line between boredom and creativity," writes O'Leary on her blog, underlining the importance of giving kids the opportunity to make their own play, to dream their way into all kinds of stories—the mermaid, the boy raised by wolves, and "the hero in the world of fairy tales."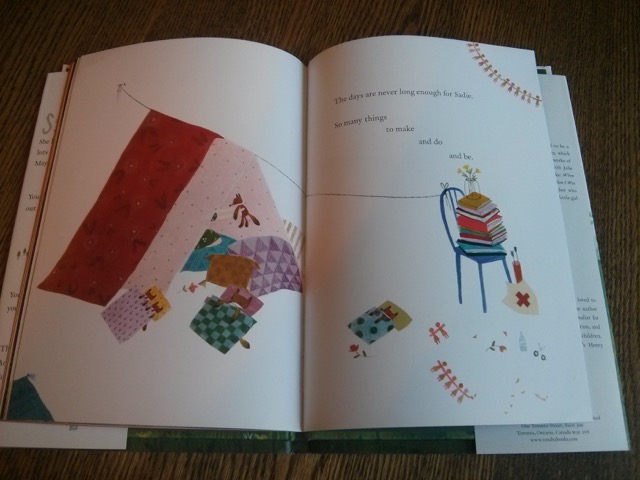 "The days are never long enough for Sadie. So many things to make and do and be."