March 31, 2021
What Now?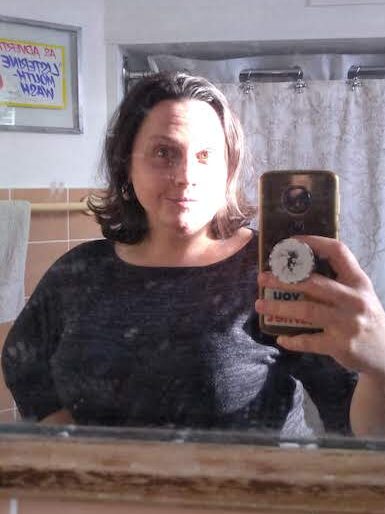 "What now?" asked my friend Avery Swartz in response to the blog post I wrote yesterday, which I also posted on Instagram to much response. And at first, my answer to her question was, "Right??" Figuring she meant it rhetorically. "What, now?" Because it does truly boggle the mind, our government's response to the current moment. The refusal to listen to experts, to do what needs to be done, to deviate from a plan that appears to be no plan.
But it was a genuine question: what does it mean when I say that yesterday I hit my limit, that "I'm done"? What does that mean for what I'm going to do today?
Me? I'm going to keep going. After falling off the patience train yesterday, I'm going to get back on it. I'm going to keep taking measures to protect me, my family and my community. We will continue to wear masks, even outdoors. We will mostly continue to associate with no one outside our household. We will definitely not be seeing anybody indoors, which has been the case for us for a year now. We will be doing everything within our power to limit the spread of the virus.
But I am going to have a masked outdoor gathering with my parents on Sunday. I cancelled plans for this at Thanksgiving, and I regret it now. With warmer weather returning, we have the opportunity for these small outdoor gatherings, which are low-risk, and I'm going to have this one and appreciate it, particularly because it will likely be some time before we have another.
What else am I going to do? I am going to continue to show my support for my kids' teachers. I am going to use my voice in favour of serious lockdown measures in this province to bring the spread of this virus under control. I am gong to order takeout and support other local businesses.
I am going to start taking action to do what I can to make a positive difference in the 2022 Provincial election and help us get the kind of leadership we deserve.
I'm also going to chill out. Rage is not the answer, except to the question of how to destroy me. Chilling out has been my strategy since September or so, and it's served me well, and certainly hasn't made the broader situation any more awful. Disengaging from Twitter and a lot of online chatter is so important for me. There is so much noise going on there, in particular in the sphere of provincial politics, and so much of what everybody is in a flap about doesn't actually really matter, or filter up to the real world. I found this a lot when organizing events in support of public education pre-COVID, that most normal offline people people didn't care about so much of what I was enraged about all the time…and sometimes you have to wonder in a situation like that which of us is the person who's actually missing the point.
I am organizing a community clean up. I am staying engaged with the world through select news sources. I am doing whatever I can to make life a little bit less terrible for the people I interact with who don't have my privilege of being able to work from home. I am taking responsibility for the things I have control over and not losing my shit about anything that's outside that purview.
I will keep going. And we ARE going to get there. It was just never going to be an easy road, especially because of our spectacularly terrible leadership. We all deserve better. And I hope we can work together to ensure we get it.