March 3, 2021
We Haven't Been Going Nowhere.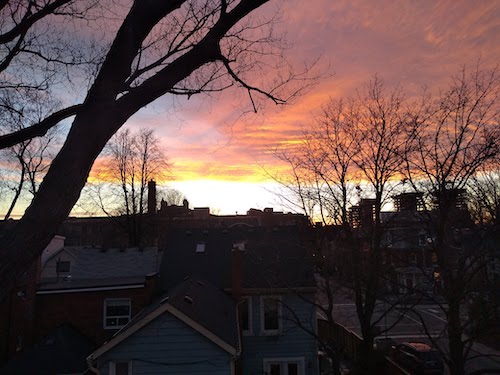 We haven't been going nowhere. You know that, right?

That while indeed it feels surreal to find ourselves in March again, seemingly right back where we started from, that is to forget or discount the cycles, seasons and emotional roller coasters we've travelled in the past year.

And I am NOT saying that there aren't better ways to spend an annum, that whatever we've learned is worth what it has cost us, that there are lessons and takeaways we can tie up prettily with a bow.

THIS IS NOT A SILVER LINING.

But also none of us has been standing still, even those who've barely left the house or ventured down the block. Even when it's seemed like life is on hold, every day has been bringing us closer to a time when it won't be. We have found a way to render some good days out of these strange days, and to weather the bad ones. We have sat with hardship and uncertainty, anxiety and fears when it seemed like the world was ending—but it didn't. We have born loss and kept going, and found ways to connect across distance, and we've grown things, and made things, and tried things and failed things, and while we might be gazing out at the same view tonight… we've all actually come very far.

Unimaginable things have occurred this year, but some of them have been so good that 2020 Me would be envious, switching places in an instant—we have vaccines, rapid tests, treatment options, new technologies. Virtual schooling kind of works. We know how disease is spread and I don't have to worry much about cleaning my doorknobs or disinfecting my shoes. Plus Evermore and Folklore.

I know now more than I ever did before. I know that I am courageous and brave, that I can rise to the occasion and pick myself up again when I fail to, and that community doesn't fail us, and other people will be what saves us, and that I really can get through this, and I know that you can too.