October 22, 2020
Perfect October Reads
The Searcher, by Tana French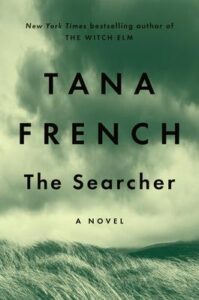 What a gift is any new book by Tana French, and The Searcher is no exception. Set in rural Ireland where a retired Chicago cop has come to make a new life after escaping his old one for reasons he really doesn't want to get into…but then a kid shows up urging him to pursue a local mystery.
This is a quiet, thoughtful kind of thriller, not heavy on plot at all, but propelled by the most terrific tension. I loved her previous novel, The Witch Elm, but it was kind of baggy. The Searcher is a more satisfying read, rich and soulful, and really hard to put down, and enlivened with a moral ambiguity that's unfailingly interesting.
---
Mexican Gothic, by Silvia Moreno-Garcia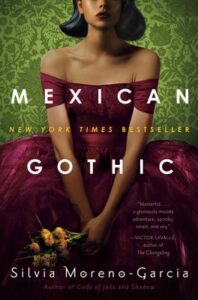 And believe the hype about the bestselling Mexican Gothic. Spooky haunted house book in the 19th century English tradition, terrifying and absolutely delicious, and with a great critique of colonialism and racism. Moreno-Garcia's Noemí Taboada is the heroine of your wildest dreams, cigarette-smoking, convertible-driving, as clever as she is gutsy, and determined to save her cousin Catalina who's been having terrifying visions since arriving at her new husband's strange family home, built on top of a fateful silver mine—but the strange and deadly force at work in the house is determined to stop either of them from leaving. You'll be having disturbing dreams until you've made it through this one, so you should probably just clear your calendar.