July 6, 2020
Not for Me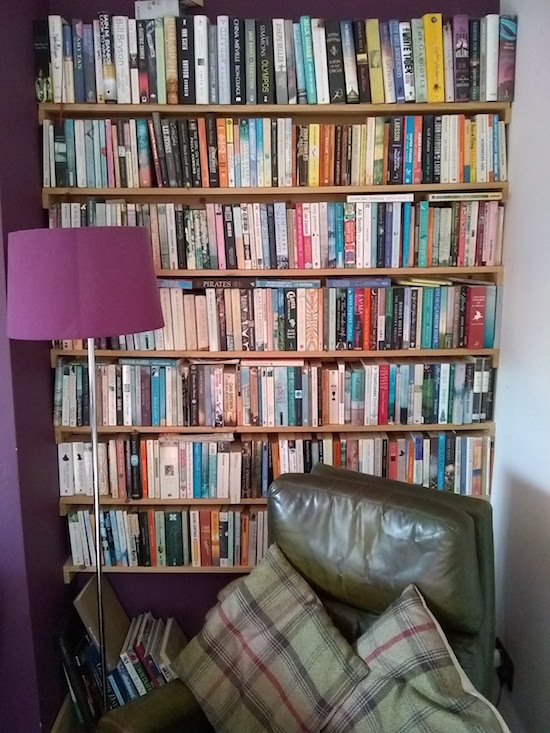 In the 21st century, it almost seems radical to dislike something in non-declarative terms. Not even with a "meh," which is more disdainful than it seems, but instead something more along the lines of, "I tried this, and it's not for me."
My new thing is easing out of having strong negative opinions, unless the strong negative opinion is super interesting and worth delving into. But more often than that ever being the case, strong negative opinions seem to me to be a fancy way to dress up the fact that one simply doesn't like a certain thing. Or maybe what I'm saying is that you needn't necessarily develop an elaborate theory as to why a piece of art is not to your taste.
(I'm still figuring this out. It's an ongoing process.)
I'm thinking about this because Ottessa Mosfeigh has a new novel out, and people are excited, and whenever people are excited about a novel, I want to be excited about it too. But I think I just don't like the work of Ottessa Mosfeigh. I read Eileen and it was interesting enough, but when I finished it, I kind of thought I'd read all the Mosfeigh I wanted to read for this life. And then last summer, friends were reading My Year of Rest and Relaxation, and loving it, so I decided to give it a chance—but it was the kind of book I rejoiced at finally finishing at the fact of its being over. Even as I recognize, I do, what other readers find remarkable about it, even appealing, but it doesn't work on me, I think. I am insusceptible to Mosfeigh's spells.
I also (forgive me please) didn't see the point of Jenny Offill's Department of Speculation. It didn't work for me. I don't understand the appeal of "art monsterdom" anyway (could a distaste for monstrousness be at the root of my feelings about these books, I wonder?). I own a copy and at least it's short, so I've been able to read it more than once, to try to figure out what everyone else was seeing in it—and I'm not quite ready to abandon Offill yet, but I don't want to shell out cash for her latest novel either (it's hardcover!) so am on the library holds list, where I'll probably be waiting for hundreds of years.
Now, of course, there are plenty of books I do think are terrible, and if we ever meet up for a drink, I'll probably tell you all about them, but I'm thinking about something different here, things that are good that I still don't like, and how that's okay, both for me and the people who like them.