June 4, 2020
The Trouble With Memes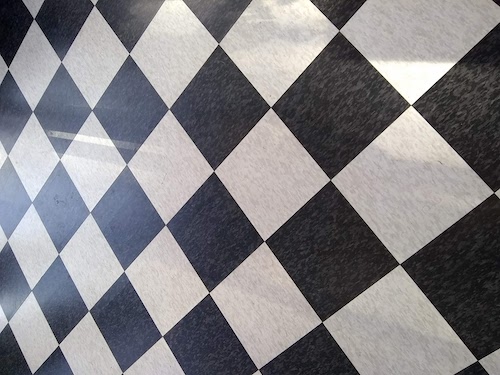 On Tuesday morning, Instagram went black. User after user started posting black squares in support of the fact that Black people deserve freedom from violence and murder by police, and this came a week after the murder of George Floyd in Minneapolis, a day after corporate brands were busting out all over with their support for the Black Lives Matter movement, when the reasonable suggestion was being made by many that right now was a moment where white social media influencers could "mute" themselves, taking a step back from their platforms to amplify the voices of Black leaders instead. In the music industry, two Black women—Jamila Thomas and Brianna Agyemang—had already launched #TheShowMostBePaused for Tuesday June 2, an initiative to show that they and others in music would "not be conducting business as usual without regard for Black lives." And somehow this idea was spilled beyond their industry and over onto Instagram in general, utilizing the symbolism of the black squares, and users began adding the Black Lives Matter hashtag…because Black lives do.
But the effect of this proved disastrous, and because influencers are gonna influence, the effect was also huge. By Tuesday morning, the Black Lives Matter hashtag (essential for organizers and activists) was lost to a sea of dark squares, the noise of well-meaning white people's efforts to be quiet. Though of course not everyone was white, and there were many Black people who were also part of the meme too, no matter how it absurd it may seem that any Black person should be silent at a moment when Black voices have never mattered more.
But this is how memes work. There is a sense of obligation, in addition to one of reflex, and of course, it's easy. Although it's not as easy to share a meme on Instagram as it is on other platforms, where sharing and retweets are built into the system. (They weren't always. Once upon a time, pre the RT button, one had to go out of their way to share on Twitter, copying and pasting in order to post other people's content.) On Instagram, users require a external reposting app (or screenshot captures) to share posts beyond the ephemerality of Instagram Stories—and this extra step required is why Instagram has long been my social media platform of choice. The extra step creates enough friction for users to be more thoughtful about what they're posting, and it also makes it less trouble to post original content, something users have created themselves.
(This does not mean that Instagram is an intellectual oasis. But sometimes, it's one of the less stupid sites on the internet I see.)
The black squares were so simple though, their symbolism poignant, and the matter was urgent with real lives at stake—so I understand why someone would leap on the bandwagon without thinking. And it's not so much this particular bandwagon that I am critiquing here, because the fallout was dramatic enough to be obvious, but instead I want to critique the "without thinking" itself, which is the essence of meme culture and meme activism, undermining political messaging and making the internet a much less interesting place.
Of course, memes work. Right wing movements owe much of their success in the last five years to garbage social media accounts stating simplistic or misleading ideas, and demanding that your great uncle share if he agrees, which he does, and he did, and this is probably why some of you quit Facebook. More recently, however, progressive groups have tried similar approaches, which is why your enlightened uncle on the other side is sharing posts from "North 99," which means that your Facebook feed is a little bit less racist, but it certainly isn't any less dumb.
But what would an internet without memes even look like? And here I will hearken back to the glory days of blogging, to the first five years of this century when most people were barely online. Where instead of social media and algorithm, we had blogs instead, where everybody was a different kind of social misfit, and everything was a little bit technically clunky. If you wanted to put something online, you would have to write it in your own words, instead of borrowing somebody else's—unless maybe they were the lyrics to a Dar Williams song.
Now this kind of nostalgia is as substantial as a meme is, so I'll stop here, but I share it to show you where I'm coming from, the kind of "interesting" I'm looking for when I'm scrolling around online.
What if you believed in the power of your own words and ideas to speak up and make a difference? Just think of what kind of power that could be. What if, instead of a black square, you shared an image from your field of expertise and wrote some paragraphs about your thoughts on racial violence from your perspective as an art appraiser and as a parent? What if you curated your feed into a gallery of Black voices? What if you posted a picture of the view from your window, accompanied by a sentence or two about how that view looks different to you now that you have a new understanding of the murderous brutality of police violence? How does your sky look different today because of that? I'd really like to know. (And you don't even have to tag your Black friends in this post, because none of this, to them, is news.)
What if it wasn't even about what you posted, but instead about what was in your mind?
And if you weren't ready to share that yet, if you still had learning to do, instead you could sit back and listen?