October 31, 2019
How to Organize a Literary Event in 48 Hours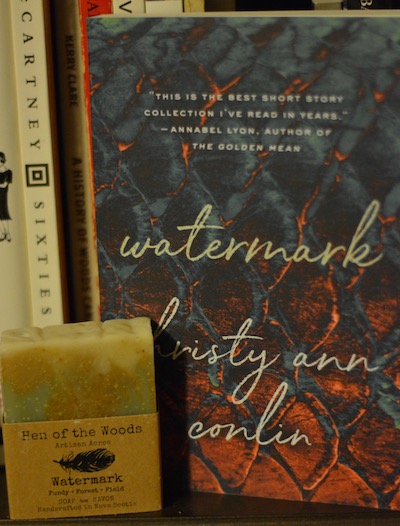 More than a month ago, I emailed my friend Nathalie and asked her if she'd attend the Toronto Public Library event with Christy Ann Conlin, Megan Gail Coles and Elisabeth de Mariaffi, and she replied with an enthusiastic YES, as you would, with a lineup like that. But then the event was cancelled after the Toronto Library was called on to cancel its provision of space to a speaker whose hate-speech about trans people is just one of the many awful things about her, and they refused. And so many authors and artists have cancelled their Toronto Library event in solidarity with the trans community, which is important and the right thing to do—but it also means that Christy Ann Conlin was coming to Toronto all the way from Nova Scotia for her very first reading in the city, and she had no event booked. So what to do?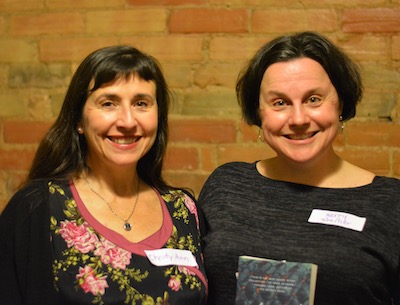 I hadn't properly understood the situation until Monday, or else I would have stepped up sooner, but once I'd figured it out, it wasn't long before I had my inspiration. Right in the middle of dinner, in fact. "What would you think" I asked my husband, "about us having twenty people over for a literary event in our living room?" And my husband was so excited about me having a wild inspiration for which he would not be obligated to build a website that he agreed without hesitation. And so I sent an email to Christy Ann in Nova Scotia, and once she said she was in, there was just one more email to set the wheels in motion.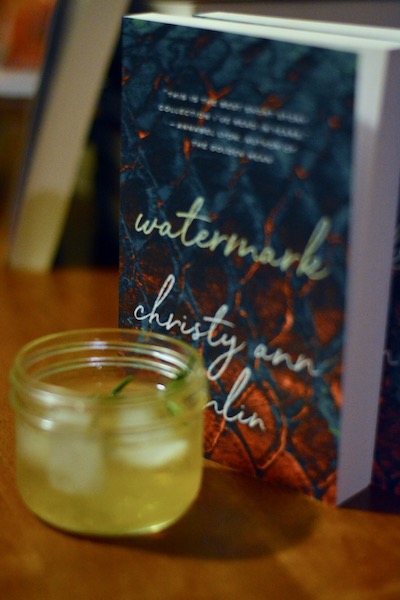 I had to email Nathalie and ask if she would be up for some custom mixology—and she agreed. Thank heavens, because everybody knows you can't have a party without an official cocktail… (Nathalie invented three different cocktails, all with Nova Scotia spirits: "Minas Basin," "It All Went Pear-Shaped," and "Juniper and Apple Shrub.")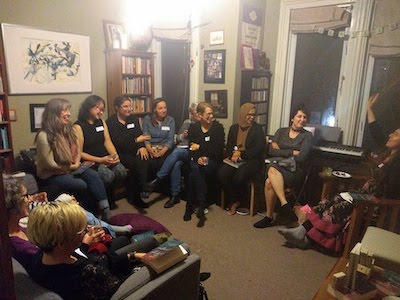 And next, we needed people to fill my living room in 48 hours notice, but they came, a wonderful collection of generous, book loving people who were happy to welcome Christy Ann to Toronto. They filled my home with the most wonderful bookish spirit (and all got to take home custom Watermark soap from Hen of the Woods—what a treat!).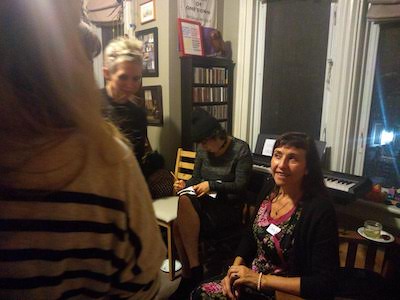 It was wonderful! Friends and neighbours came, a literary community of amazing readers and writers, including Christy Ann fans who I got to meet for the first time, plus a very exciting guest—Amy Spurway, of Crow fame, who was in town for the author's festival. We ate food, sipped delicious drinks, made great conversation, listened to Christy Ann read from Watermark, and I got to ask her questions about her career and her book, and she was just so kind, and gracious and terrific. Throughly entertaining and delightful, and we were all so lucky to be part of it together, but me most of all, because I got to experience it without leaving the house.