October 25, 2019
The Boy Who Invented the Popsicle, by Anne Renaud and Milan Pavlovic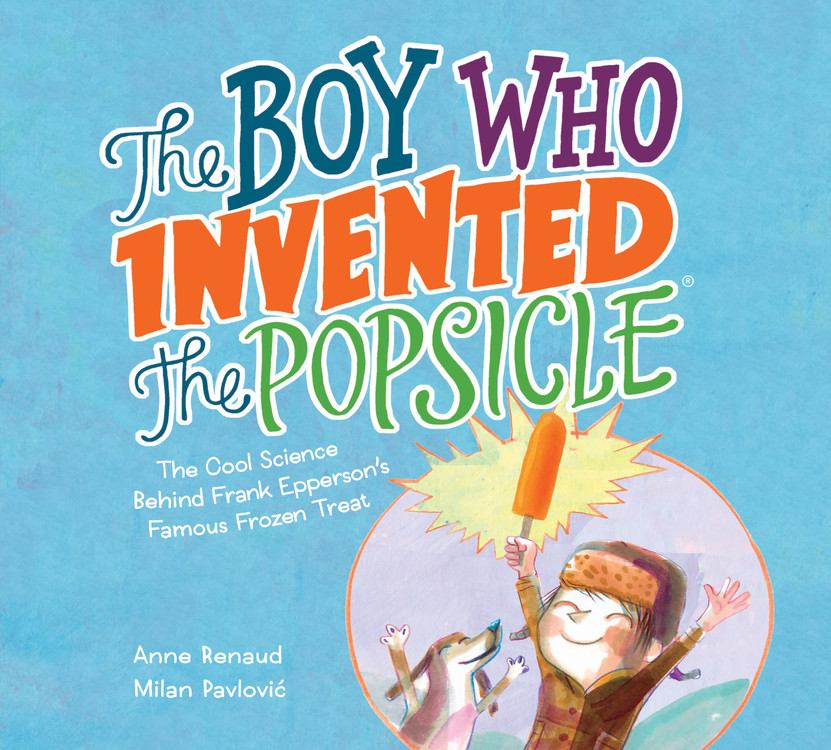 For some reason, unless they happen to encyclopedic catalogues fun to flip through but with no overarching narrative, non-fiction gets short shrift with the young readers in my house. We've got a whole stack of titles about history and animals, dinosaurs, guides to crafting and science experiments, none of them appreciated as well as they should be, and my children read Archie comics to tatters instead.
But The Boy Who Invented the Popsicle, by Anne Renaud and Milan Pavlovic, is the exception to that rule, primarily because it's a fabulous hybrid of a book—a great story that's fun to read aloud; a biography based on Frank Epperson who really did invent the Popsicle; a gorgeous book with great design (endpapers to die for!); and it's got science experiments—on mixing oil and water, how to make fizzy drinks, how to lower the freezing point of water—each one connected to the narrative, which is not only engaging, but also demonstrates the experiments' real-world implications.
One of my favourite picture book biographies ever is Monica Kulling's Spic-and-Span!: Lillian Gilbreth's Wonder Kitchen, and The Boy Who Invented the Popsicle is kind of a companion, a story that blends the scientific and domestic realms, that shows how having children can inspire an inventor's ideas, a story that makes the familiar extraordinary by taking an every day item (the popsicle!) back to its origins. It also shows how childhood dreams can transform into reality, and how curiosity and an insistence on asking questions can serve a person throughout his life.