July 16, 2019
Summer Reads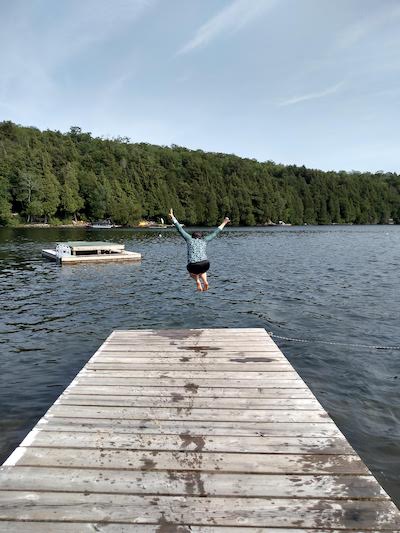 Last week was splendid, all the time in the world for swimming, reading, fun with friends, and board games, and chips and butter tarts. We couldn't have asked for better weather or company, and it was wonderful to return to this lovely lakeside spot that we've been enjoying for the past four years and to be reunited with some of our favourite people. Of course, what most distinguishes a perfect holiday for me is that I got all the books read.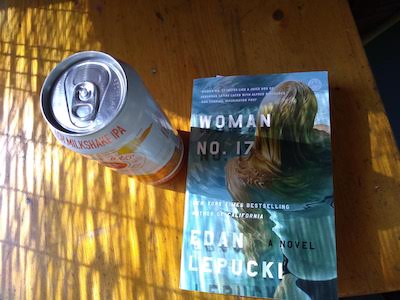 My first book was Woman No. 17, by Edan Lepucki, co-host of the Mom Rage Podcast, which I've become obsessed with in the last few months. And it was really good, so different, California-lit that put me in mind of Joan Didion or Rachel Kushner. Fucked-up women and what it means to be an artist, and examining motherhood from a fascinating angle—I was really interested in reading how the novel fed into Lepucki's other projects (both the podcast and also Mothers Before). It was moody and atmospheric, and incredibly interesting. I loved it.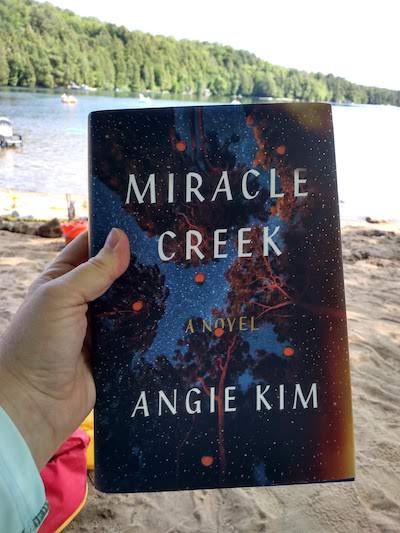 Next up was Miracle Creek, by Angie Kim, a courtroom drama by a lawyer-turned-novelist. An oxygen chamber—designed to treat such things as autism symptoms and infertility—explodes, and two people are dead, and everybody has a secret to hide. Did the mother of a young boy with autism kill her son intentionally? The machine's owner, a recent immigrant from Korea, is not telling the whole truth either, and the novel is pretty riveting as all the pieces come together. Another book, like Lepucki's, about motherhood and its demands on those whose children have special needs. Plot-wise, the book is excellent, although I yearned for a bit more subtlety (the last chapter is way too explainy) but I like my summer reading with a hook, so this was fine.
*
I read about How Could She, by Lauren Mechling, in Vanity Fair, which has far too little books coverage in it lately for my liking, and here was a book about female friendship that was partly set in Toronto, so I was most intrigued. It's about a woman in her late 30s who wants to kickstart her life by moving to Manhattan, where two good friends—one an artist it-girl and the other a new mother—are well established in their lives. On the surface, the book seems light and frothy and somewhat untidy as a narrative, plus there were too many details about Toronto that were all wrong (such as, tragically, we don't have a Shake Shack), but the whole thing came together really satisfyingly for me, and Mechling really finely articulated the weird and prickly nuance of friendship and its dynamics.
*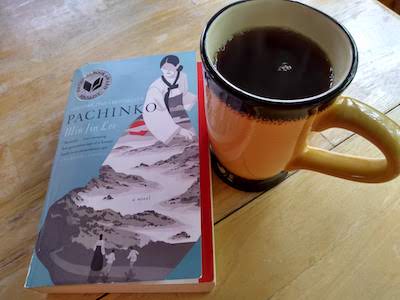 I've been meaning to read Pachinko for ages, and I'm perhaps the last human being on earth to get around to it. I've never heard anything but massive praise for this novel, a sweeping historical narrative about Koreans in Japan. And perhaps I'd been putting it off and putting it off because "sweeping historical narratives" are just not my thing, but I am glad I finally read this one, a five hundred page novel I read in a day. It was compelling in itself, but extra for me because I used to live in Japan and know that the historic prejudice against Koreans is not only historic. And it was fascinating to have a window about Japanese history that I haven't seen before. It was an emotional and really interesting read.
*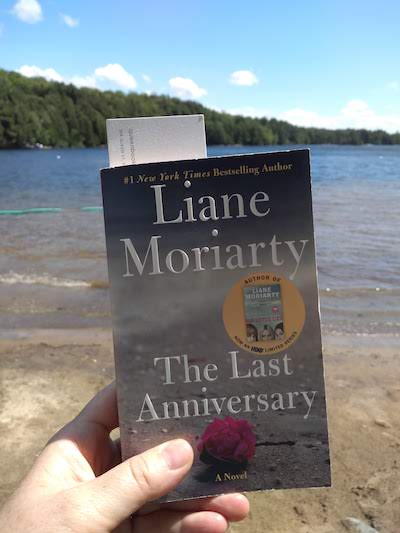 The opposite of a sweeping historical narrative is Liane Moriarty's The Last Anniversary, which was a little bit stupid, but it was her second novel and I bought it for $8 at the drug store, so what was I expecting? It was terrific fun—family secrets, maybe murder, so much humour, and a map at the beginning!—and came together in such a smart way that foreshadows Moriarty's eventual strength as a novelist. I also just really love mass market paperbacks and that you can buy novels at the drug store.
*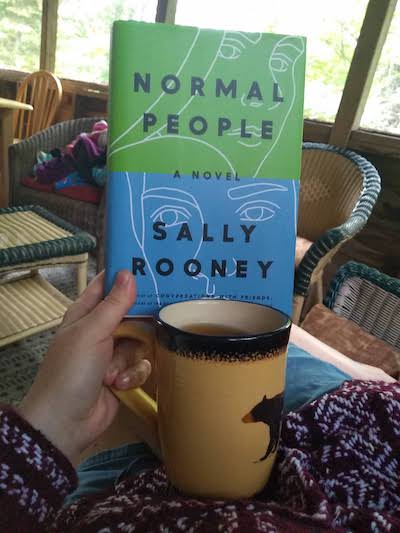 Not stupid at all was Sally Rooney's second novel, Normal People, a novel whose hype was so amped that I almost resented buying the book, as though I didn't have a choice in the matter. I'd read Conversations With Friends and liked it well enough, but had been led to expect way more from it than it actually delivered (and I thought it was kind of annoying). I bought Normal People after hearing Sally Rooney on the radio, and in hardcover even, but it was worth every penny. About a mismatched relationship between an outcast girl from a wealthy family and the popular boy whose mother is their cleaner, and what they find in each other and what they take from each other, and the dynamic is never static. Nothing is in this coming-of-age tale of love and friendship, a sad and beautiful heartbreaking story that was both familiar and strange at once. It was everything they said it would be.
*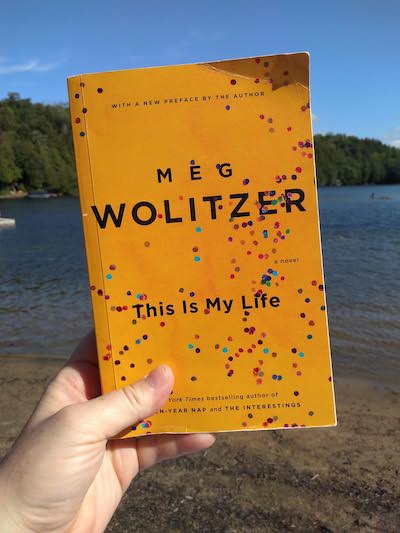 I read Normal People in a morning on our last day, when it was cool and grey and all I wanted to do was wear sweaters and read on the porch, but then the sun came out and we went back to the beach, and I got to dig in to This is My Life, from Meg Wolitzer's back catalogue, which I bought at Books Are Magic in Brooklyn in May. And it was a really wonderful book. Flawed as a novel, as Wolitzer admits in her preface to this 2013 edition, but there were paragraphs in it that made me gasp with recognition, so perfectly articulated. It's interesting to see what Wolitzer was up to so close to the beginning of her career, and I really loved this one. Definitely worth a read (and it was made into a movie in 1992, Nora Ephron's directorial debut, although it looks like the movie version of the story was very different).