February 7, 2019
When Old Books Are New Again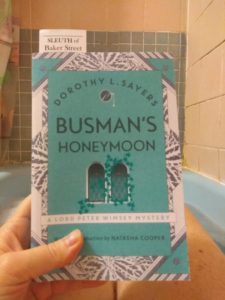 In December, I posted a photo of the book I was reading, Busman's Honeymoon, by Dorothy L. Sayers (which I purchased at Sleuth of Baker Street), and my friend Leah (a Sayers fan) commented in disbelief that there existed a copy of a Dorothy L Sayers book that was brand new. "I bet the pages don't even fall out of that one," Sara added to our conversation, and they really didn't. And as the only other Sayers novels that I've read before have been cheap and battered paperbacks (one that was withdrawn from the North York Public Library), I understood their amazement at my pristine, brand new, spine un-cracked, and with an attractive cover. What does it even mean to read a Dorothy Sayers novel whose pages aren't held together with an elastic band and which doesn't smell like mildew? Surely the experience is a little inauthentic?
But it really wasn't. Great binding and legible text would only add to the experience of a novel that's pretty enjoyable in its own right. A fresh book will be approached with a spirit of freshness as well, which was only further demonstrated to me when I received a copy of Edith Wharton's The Age of Innocence for Christmas later that month.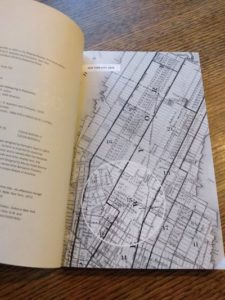 Of course, it wasn't just any copy of Edith Wharton's The Age of Innocence. I'd asked for the edition published by Toronto Gladstone Press (owned and operated by celebrated Canadian book designer Ingrid Paulson), a book I'd decided I had to have when I saw the image of the New York City map circa 1879 inside it. I am a sucker for maps in books, plus there were the opera glasses on the cover, and the beautiful, beautiful spine. Is it possible to fall in love with a book for its spine? Reader, I assure you that it is.
On her website, Paulson describes her mission with Gladstone Press as follows: "Old books aren't always boring. They aren't necessarily hard to read. They aren't the 'bran' of literature (good for you, but not much flavour). They just end up looking that way. So I am trying to change that."
I've never read The Age of Innocence before. Honestly, take an objective look at the covers of previous editions and ask yourself why I'd even want to. Because I felt like I probably should, mainly. (Winner of the Pulitzer Prize in 1921!) But I've got a personal aversion to languid ladies lounging in chairs, and the 1993 movie tie-in edition makes me uncomfortable—what IS that man doing to poor Michelle Pfeiffer's neck? But those opera glasses: that's the book I want to read.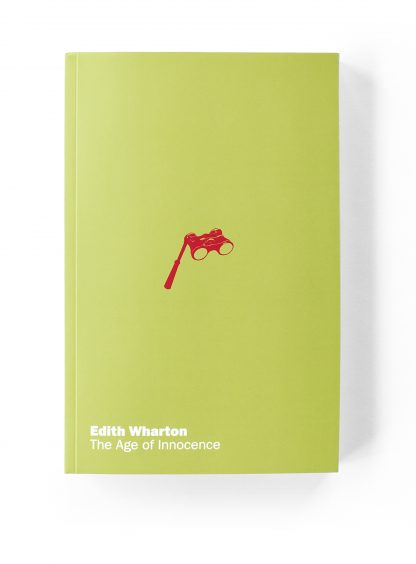 And I loved The Age of Innocence, reading it with a pleasure over a single day during the holidays, nothing bran about it. It was an absorbing story of a once-upon-a-time New York that was also timeless, and daring, grappling with problems of women's liberation that we've still not got our head around a century later. Which is to say that there is nothing stale about this novel, and it was a pleasure to discover it in this beautiful edition whose design provides the freshness that such a book deserves.