November 27, 2018
My 2018 Best Books That Weren't Published In 2018 List
I have but one complaint about literary 2018, which is that I didn't read enough books that weren't new releases, but then when I think about all the new releases I never even got to, I'm not sure what else I should have done. I did my best, but still, it's those back catalogue books that keep one's reading life truly interesting, I think. I will attempt more of this in 2019, and in the meantime, here are some very good books I read in 2018 that were published in previous years.
*****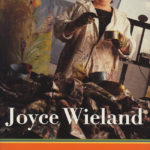 Joyce Wieland: A Life In Art, by Iris Nowell
One of the biographies I read over the holidays, this was a fascinating look at the life of one of Canada's most innovative and important artists.
*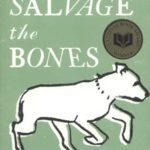 Salvage the Bones, by Jesmyn Ward
Behind on the times here.  I finally read Men We Reaped last year, which meant I had to read everything else by Ward. Salvage the Bones is masterful and devastating, essential reading for our times (and I also loved Sing Unburied Sing).
*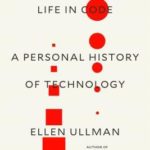 Life in Code, by Ellen Ullman
As I've found through reading and writing about blogging, women's voices and experiences are so often missing from stories about the history of computers and technology. A coder since the 1970s, and also a fiction writer, Ullman has a singular voice and a unique perspective. I gave this book to my husband for Christmas but ended up enjoying the book as much as he did.
*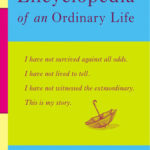 Encyclopedia of an Ordinary Life, by Amy Krouse Rosenthal
I can't remember why I ended up taking a whole bunch of books by Amy Krouse Rosenthal out of the library in January/February, but I did and they were delightful, and this one reminded me of the mundanity of the early internet in the most extraordinary way.
*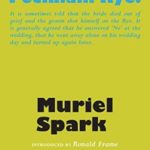 The Ballad of Peckham Rye, by Muriel Spark
I bought this book when we were on holiday in England during a snowstorm in March in a spiffy new edition, and it served to remind me that Muriel Spark is utterly strange and unfathomable, and brilliant.
*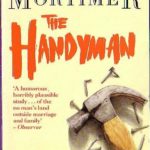 The Handyman, by Penelope Mortimer
Of all the Penelopes, Mortimer is my favourite, although I read her best-known and reissued The Pumpkin Eaters and failed to love it, but her others have delighted me, reading as fresh, contemporary, subversive and unafraid of darkness.
*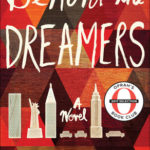 Behold the Dreamers, by Imbolo Mbue
Everyone screeching about illegal immigration should read this book about the limits and challenges of people who are hoping to find their way to the American dream by any means necessary, the desperation of their plight. This was a novel that was rich with twists and surprises.
*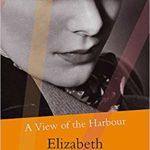 A View Of the Harbour, by Elizabeth Taylor
I read this during the last weekend in June when it was so hot I almost died, and it had been been sitting on my shelf for years, and I'm so glad I finally got to it. It was so Woolfian, almost uncannily like an inversion of To the Lighthouse.
*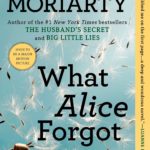 What Alice Forgot, by Lianne Moriarty
Moriarty is a genius. I love her, and everything she does, and just because I exclusively read her books on vacation should not mean she does not get full points for character development and intricate plotting.
*
Everything I Never Told You, by Celeste Ng
I must confess that I liked Little Fires Everywhere better than Everything I Never Told You, mostly because a book that things people never tell each other sets itself up to be full of weird unbridgeable gaps and it brought up too many questions for me as a reader. But it was still really, really good.
*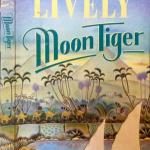 Moon Tiger, by Penelope Lively
I reread Moon Tiger this summer after falling in love with it more than a decade ago. It was a contender for a best-of-the-Booker winner that went on earlier this year, and in this feature for the Guardian reading group, it's discussed that the book was dismissed as "the housewives' choice" when it won the Booker Prize in 1987. Lively is my other favourite Penelope, and it was a pleasure to be reminded of how huge and wonderful this novel is.
*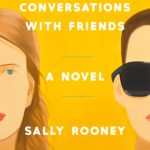 Conversations With Friends, by Sally Rooney
There was such hype for this novel that I must confess I was a bit disappointed when it didn't blow my mind, but then blowing minds was never going to be what this book is about. Instead it's subtle and quiet and most remarkable for the things the narrator is never able to articulate. I read it last week so I'm still thinking it over. Her new book is out here in the spring and even more hyped (nominated for the Man Booker Prize) so we will see what happens next…