November 6, 2018
The Future of Books is Female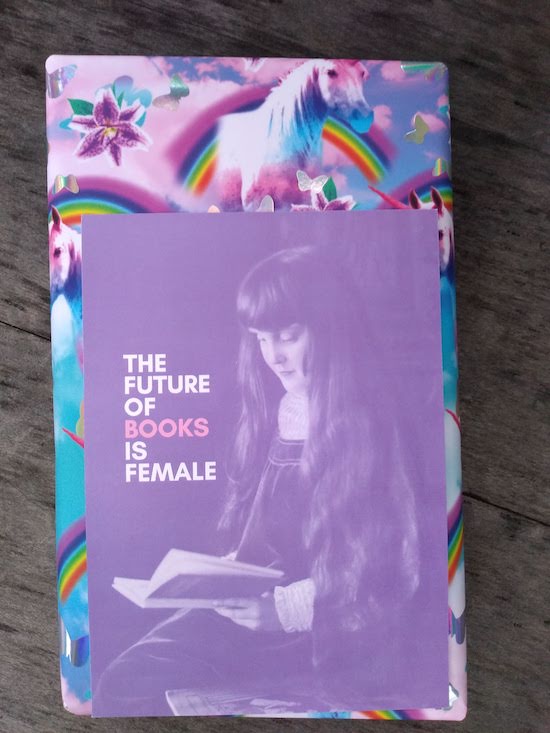 In this moment when so much seems dark, the light tends to shine even brighter, or maybe it's just that I'm looking for it, but does the distinction even matter? It all began with a tweet thread, I think, when the editor of The Paris Review joined the parade of men who've lately been called out for sexual misconduct and when the editorial history of the magazine was being chronicled, one vital detail had gone amiss. "I'm going to show you how a woman is erased from her job," the writer A.N. Devers tweeted, and proceeded to tell the story of Brigid Hughes, who'd succeeded George Plimpton at The Paris Review after Plimpton's death, after working at the magazine for her entire career. But out of respect for Plimpton, Hughes was billed as "executive editor," Plimpton remaining on the masthead. And then a year later Hughes was fired, and thereafter The Paris Review's second editor and first female editor was written out of its history. Devers would eventually write this story into an essay published at Longreads.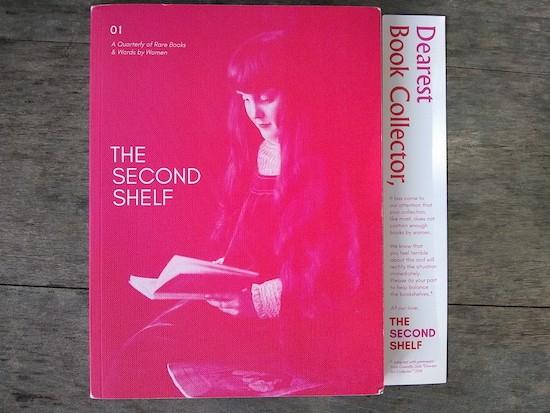 Plans for Devers' Second Shelf Books venture had been in the works for a few years, apparently (and is just one of the many fascinating things that she's been up to), but for me the link seemed quite direct to me from her work on re-establishing Hughes' professional record to starting a business that champions under-appreciated books by women authors ("rare books, modern first editions, and rediscovered works…"), and I was so galvanized by her work on the former that I jumped on board to support the latter. I signed up for the Second Shelf Books kickstarter to support the project and receive a copy of their Quarterly, a gorgeously produced magazine that is a literary catalogue and a celebration of women's writing at once—and then before time ran out upgraded my support so I would receive a surprise first edition from Second Shelf. And it has been a pleasure to watch from across the ocean as Devers' vision has become reality, the funding drive a success, a profile in Vanity Fair among other coverage, and the online store expanding to be actual bricks and mortar.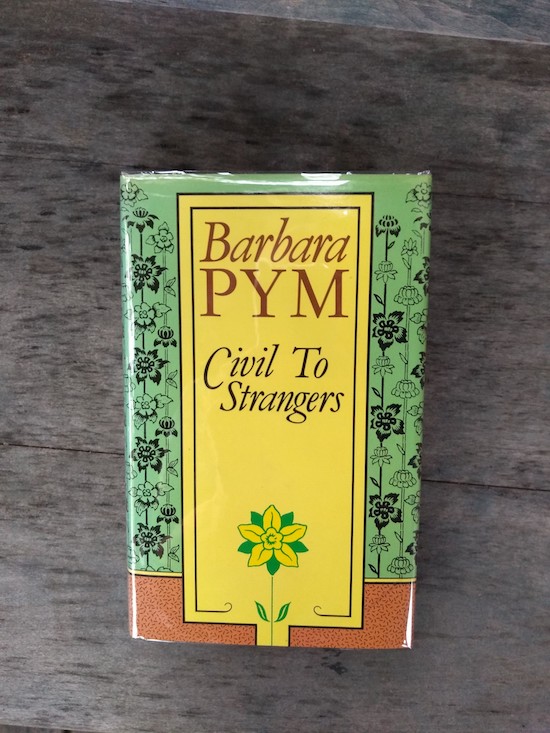 My copy of the Quarterly arrived a month ago, and I've deeply appreciated its aesthetic (marbled papers!), what it's taught me about book collecting, and the writers I've been able to discover—for example, the first Black woman in South Africa to publish a novel was Miriam Tlali in 1975, with Muriel at Metropolitan. It has awakened my interest in book collecting for sure, and I've been pleased to discover I've already got a few first editions by women writers on my shelf, and now I'm on the look out for more—I found Carol Shields' The Republic of Love at a used bookshop this weekend. It's an opportunity, as Devers has explained, because books by women have historically been undervalued by book collectors (who've tended to be men), and therefore the investment is lower, but as more people begin to take notice, values will begin to rise. Or so it's hoped, but regardless, I was overjoyed to receive my surprise first edition yesterday, carefully chosen after I'd completed a short survey online of my favourite authors. Wrapped in unicorn paper AND bubble wrap, so my children were squealing, and I got in on it too when I realized which book I had gotten. The hardcover Barbara Pym Civil to Strangers, a collection of stories and fragments published after her death. Could it be more perfect? And who knew there was a whole other reason to buy books that I hadn't even considered? But I'm hooked now, and excited for the future of Second Shelf Books.