September 14, 2018
Pinny in Fall, by Joanne Schwartz and Isabelle Malenfant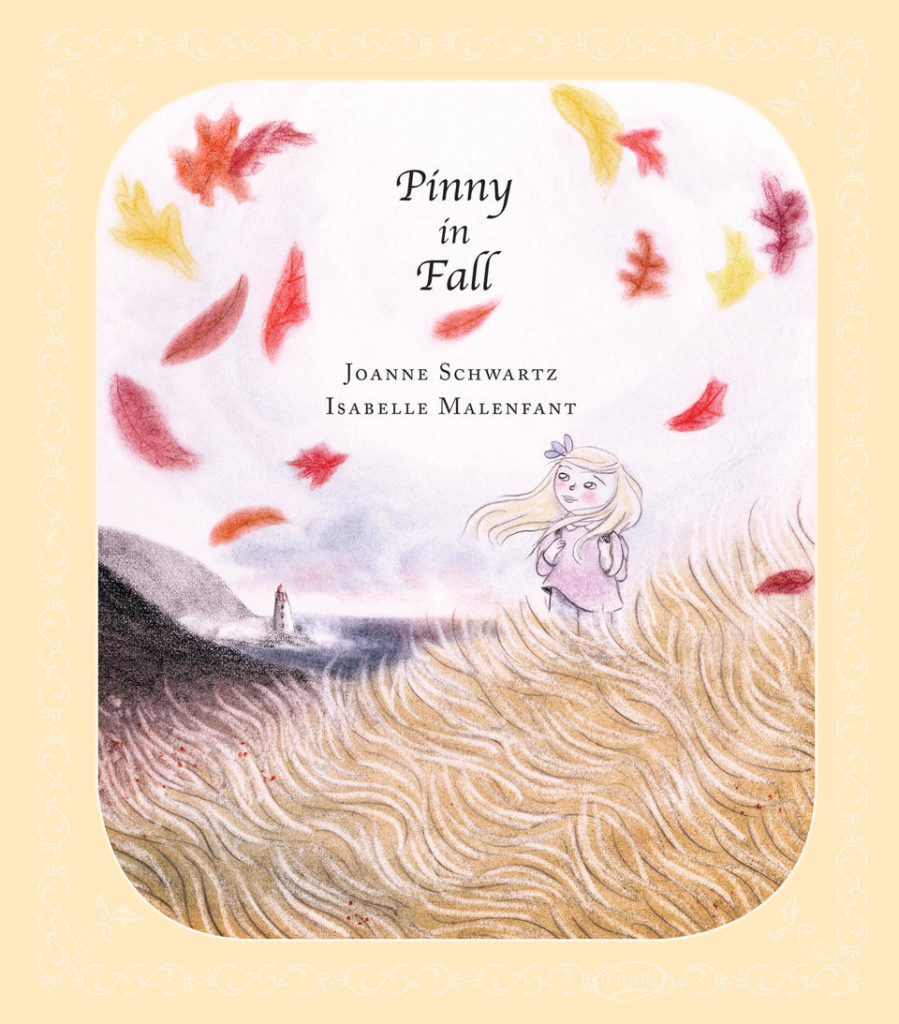 Before Joanne Schwartz was taking over the literary world with her beautiful picture book, illustrated by Sydney Smith, Town Is By The Sea, she was author of a whole bunch of other lovely picture books, among them the perfectly delightful Pinny in Summer, which we fell in love with two years ago and inspired us to bake a cake. And so we've been looking forward to Pinny's return with Pinny in Fall, a collection of four miniature adventures that demonstrate the amazing possibilities of a single day, smallness (and slowness) writ large in an approach that reminds me of the Frog and Toad books.
"Does Pinny have parents?" my children wonder when we read this book, and I tell them that her parents are probably curled up in comfortable chairs somewhere reading. Which means that Pinny can do whatever she wants to—in the first story she wakes up and does her stretches, and then packs a small bag for her morning walk, with a sweater, a rain hat, a snack, and her book. Plus her treasure pouch, which was hanging on a hook by the door.
On her walk to the lighthouse, she encounters her pals, Annie and Lou, and they play tag in the wind and the fog, and then Pinny shares her snack and they read poetry. "The sun slipped behind the clouds, once, and then it was completely gone." The fog is getting thicker in the third story (which Malenfant renders beautifully in her art) and Pinny and her friends have to rush to help the lighthouse keeper sound the foghorn and light the light. With their help, a ship safely navigates its way along the rocky shore, and the lighthouse keeper rewards the children: a piece of beach glass for each of them. Pinny slips hers into her treasure pouch.
And in the final story, Pinny is sipping hot chocolate by her window. As with Pinny in Summer, the colours in this book are particularly and beautifully hued, and the light that shines into Pinny's room at the end of the day continues to be the most wonderful thing. This time coloured by the leaves falling outside her window: "A Special Kind of Rain." After going outside to soak in it, she comes back in and the day is nearly done—her takes the beach glass from her treasure pouch and sets it on the window. "The glass had been washed so smooth by the ocean, it glowed in the twilight like a tiny bacon of light."
Pinny in Fall is a gorgeous, old-fashioned story with such reverence for language, and wholly infused with a sense of wonder that will inspire readers to look at the world differently and seek out adventures of their own.