August 28, 2018
On Diversity and Excellence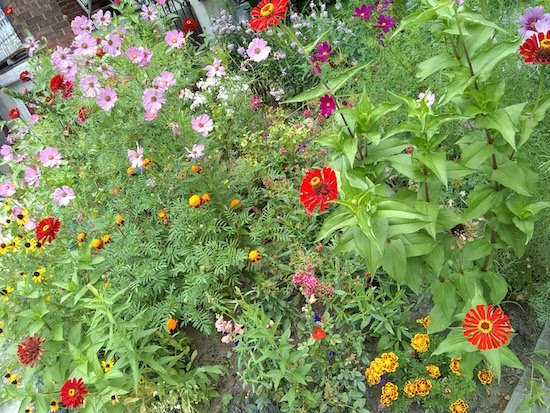 Earlier this year, some windbag on Twitter had a hissy fit and started posting about how—and I quote—"Political correctness is killing fiction," which I found really annoying mostly because of a conspicuous lack of evidence that this windbag has read a single work of fiction in the past five years. And also because what he really meant by "political correctness" was actually a) that white writers are facing a new and demanding kind of criticism in their work when they write about other cultures and b) a new spotlight on and celebration of works by writers who are telling stories many of us haven't heard before. These comments were also really frustrating because this person who never reads fiction was proclaiming the death of fiction when my own personal experience is that fiction has never been so rich. I was reading The Lost Girls of Camp Forevermore, by Kim Fu, when this stupid tweet was posted, which only underlined its absurdity. I loved that book. And all this came to mind again last week when I had the great fortune of reading Claudia Dey's Heartbreaker followed by Miriam Toews' Women Talking. Has fiction ever been more alive? But I guess you actually have to read a book to know that.
Not unrelated, the other day Conservative MP Lisa Raitt was quoted as saying, somewhat incoherently, that she wouldn't want a place in the Liberal Party as a woman because if she succeeded there she'd never really know if she'd made it on her own merits or if it was because a certain number of women had been mandated. As though the two categories (quotas and qualified candidates) were mutually exclusive, as though there might not be a healthy pool of qualified women candidates to choose from—which, admittedly, for the Conservatives, is a possibility, as their candidates in the 2015 federal election were 20% women, vs. 42% for the NDP. The Liberal candidates were only 31% women, which was not entirely impressive, and yet. When Prime Minister Justin Trudeau unveiled his gender balanced cabinet  (because it was 2015, if you recall) he somehow still managed to appoint a Health Minister who was a doctor, an Attorney General who was an Indigenous lawyer, an International Trade Minister who'd been a Rhodes Scholar and a renowned expert on global finance, an Environment Minister with a master's degree in International Relations from the London School of Economics, a Minister of Sport and Persons With Disabilities who has been a lawyer and a Paralympic athlete, and a Minister of Science who has been a scientist since receiving her PhD in 1992. And while we've all spent a lot of time in the years since then thinking about the fact of gender parity, too little focus has been put on the fact that these women are among the most qualified cabinet members I've ever seen in my lifetime.
Lisa Raitt too comes to the political arena with a lot of expertise and experience—and something to keep in mind when thinking about gender parity is how much more excellent a woman has to be than her male peers in order to reach the same levels of success. Which reminds me of this very funny satirical piece written shortly after Trudeau's cabinet was appointed: "50% female cabinet appointments lead to 5000% increase in guys who suddenly care about merit in cabinet:" "I mean, Jason Kenney alone was Minister of Immigration before being shuffled to Multiculturalism, then Social Development, and then finally National Defense—clearly because he was the most qualified person in the entire country on all those four completely unrelated files." Clearly.
They are not exclusive, diversity (whether it be gender balance and ideally beyond) and excellence, is what I mean. Is what Trudeau's cabinet has proven, although so many seem to miss the point, forest for trees etc. because for ideological reasons a focus on diversity makes many peoples' heads explode. But  I will go so far as to say that excellence is actually a natural product of diversity, which is why diversity is so necessary and important right now as our society confronts a variety of challenges. And if you're looking for excellence, diversity is naturally what happens. And if diversity doesn't happen, then you have failed in making something excellent.
Which was only confirmed for me in my experience as a juror for The Journey Prize this year—as jurors, we read one hundred stories with no identifying details of their authors. Which is a fraught exercise at this political moment, particularly if you are someone who, like me, thinks that the author is not dead and personal identities matter. Fraught, because I didn't want to fail at excellence. Of course, the stories themselves are what really matters, but personal identities matter too because it's always obvious to me when I'm reading a book about a fourteen-year-old girl written by a man who has no idea what that feels like and who has failed in the imaginative leap of writing that experience in a way that is convincing. Personal identities and experience only fuel a writer's work, I think, and make that work so much richer. So much more excellent. But all this was still just faith for me while I was reading stories for the Journey Prize, and my fellow jurors and I were having some meaningful conversations about what excellence meant. Concluding, basically, that we wanted the stories we selected to definitively not be the Jason Kenneys of literature, in a nutshell. Serving as Minister of Immigration before being shuffled to Multiculturalism, then Social Development, and then finally National Defense. We wanted specificity. Details, in addition to sparkling prose. We wanted to be unsettled in ways that are entirely new, transported to places that were familiar and yet unknown to us. No mediocrity would sneak its way into this book. We wanted unfailingly interesting.
And guess what: diversity happened. My faith confirmed that diversity and excellence are inextricably linked. When we focussed that hard on excellence, we ended up with a list of writers from a range of ages and backgrounds. Some of them names we'd never heard of before, others that were familiar. A list of writers whose faces look more like the world does than your average Conservative cabinet, which is a wonderful thing to discover, that something has gone very right in the process. Because diversity and and excellence go hand and hand, as the Journey Prize Stories 30 will demonstrate when it comes out next month. In addition to serving as a reminder that fiction is absolutely thriving.