September 19, 2017
You can't synthesize this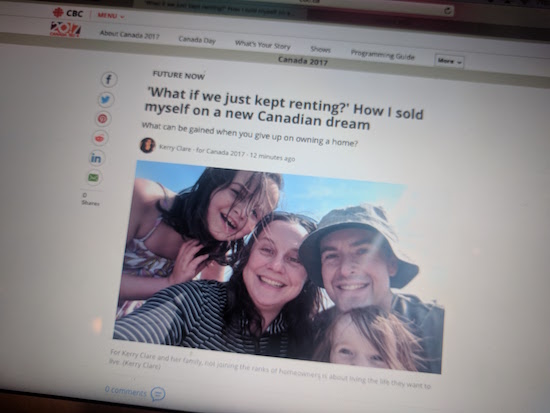 I'm of two minds. I usually am. I don't know that's such a bad thing, and the thing my brain gets up to when I'm swimming lengths or walking down the street is looking for synthesis. You can change the world and be the change to wish to see in it at once, I mean; I can "find ways to fight all of the systems that uphold my privilege while simultaneously standing up for myself when I am pushed down"; I've always thought that gender is a construct and mine doesn't define me, but transgender people exist and so they should; I abhor violence, but want to punch everyone I see on a Segway; I love my children and I'm so grateful for my abortion. Etc. Etc. Yes, but, Yes, and. And in my head I'm always trying to put all the pieces together, to demonstrate that really we're all on the same page. A grand unification theory, as it were. But a thing I'm learning as I get older is that while everything is complicated, everything is so complicated that we're never to agree on just how. The tension is inherent to the project. It's even often useful. And it's never going to go away.
I wrote a piece for CBC online last week about our family's choice to rent a home instead of buy one, and I was nervous about this project. I kept thinking about the furor surrounding the Toronto Life "We Bought a Crackhouse" family, all that entitlement. And here I am, a privileged person writing about our choices and our freedoms as a result of where and how we live, when for many people affordable housing is rare to the point where it's a crisis. But that turned out not to be the problem at all. And for a day or so there was no problem, until the piece was featured on the CBC's main page and got a lot of attention, inciting comments  on social media and on the piece itself—and they were ridiculous. Not about my failure to address income inequality and poverty (although that might have called for a longer article) but for the very point my piece addressed—that not buying into the cult of real estate makes other people go berserk. Not since the days when my peers debated sleep-training strategies on Facebook have I ever waded into anything so controversial—though naturally, I was of two minds about the sleep issue. I'm even of two minds about real estate, really—if buying a house were remotely in our means and didn't require huge compromises in our lifestyle, I'd be all for it. I would love to have a house that was my own—although I wouldn't be able to buy any furniture for it.
There is something about saying, "I'm going to have it all the ways," that makes other people really angry. I notice this when I argue about abortion online—someone will always accuse a woman who has an abortion of being selfish. There is this needlessly puritanical fixation on sacrifice and selflessness, the idea that making a decision with one's own happiness in mind is somehow suspect. When really, it just seems sensible to me. If you are lucky, you get to make the choice to do the thing you want to do—and how could you ever fault someone for doing so? But a lot of people do. And not just for something as controversial as abortion either, an argument whose "other side" I have some sympathy for (never mind the fact that you have to railroad over the lives of actual living breathing women to make it, and if you have no discomfort with this then you just might be a misogynist). But also for something as seemingly innocuous as real estate. Seriously, does anything ever provoke ire like a woman who declares to say in public, "I made a choice that makes me happy and I am satisfied"?
You can't synthesize this. There is no thesis. There is only hysterical emotion and anger. People read my piece on renting and they really really cared what I said, and they really really thought I was wrong, so much so that they logged onto public forums to say so. None of this is a surprise to anybody who's ever said anything online, but it's the most read I've ever been as a writer, I think. It's also the first time I've ever written anything that was of any interest in general to men. And this was interesting, although women were represented among the outraged. Fortunately, conversation was pretty cordial, and no one called me fat, or threatened to rape me, which means it was a good day on the internet. (Obviously, those two kinds of comments are barely comparable, except that they are the standard go-tos for people online who have feelings about something a woman has said on the internet.) Fortunately, also, the outrage in reposes to my piece was pretty darn funny and I got a lot of amusement out of it, and (shockingly) none of the financial arguments managed to convince me that our choice is the wrong one. The choice we've spent a lot of time thinking about and built our lives around. It's just fascinating, that anybody cared so much. And very sad about that one man whose comment was, "I'm never going to buy your book." Oh no! How will I make it through?
Some things are not worth synthesizing. "The cult of real estate in Canada is so pervasive that I'd never before questioned whether buying a house would be our next step in adulthood," I wrote in my piece, and the cult of real estate keeps trying to pervade. Which makes pieces like mine necessary, I think, not in spite of the way they provoke stupid outrage, but because they do. That's my thesis, and I'm sticking to it.
Update: Check out Carin Makuz's wonderful post about Shirley and lawnmowers, and life's complicatedness, and how there really is no one right way to be.