June 16, 2017
By the Time You Read This, by Jennifer Lanthier and Patricia Storms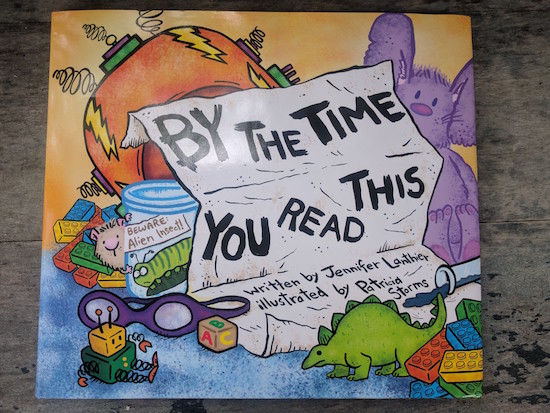 I love By The Time You Read This, the new picture book by Jennifer Lanthier (of the award-winning The Stamp Collector) and illustrated by my friend, Patricia Storms. It's a story about two friends who've had a falling-out, and the wronged party is eager to rid his life of any sign the friendship ever happened, and so he's taking down their fort, throwing out their stuff, shutting down their zoo, and ending their novel for good.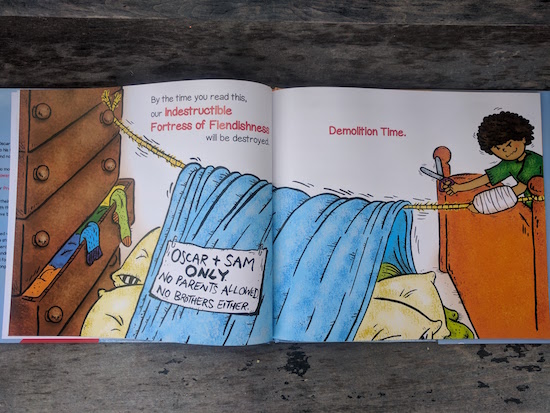 "By the time you read this," he writes, "I will have forgotten we were ever friends." Very dramatic, yes, but it also demonstrates the force (and complicatedness) of a child's feelings toward relationships, and this force creates serious momentum too as narrator moves through the story with firm determination.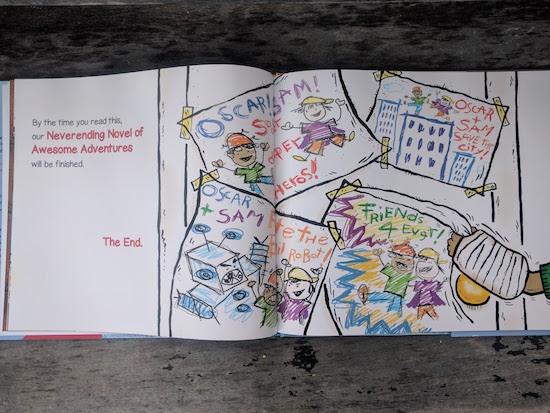 The story also demonstrates the incredible richness of a child's imaginary world, which is only enlivened when shared with a friend, and this reader glimpses here the subtext of this, in how much is lost to the child when the friendship is. The blanket fort which is "our Indestructible Fortress of Fiendishness"  and the collection of ordinary pets and stuffed toys which have been transformed into "our Magical Zoo of Mystical Creatures" with the wonder of play.
Having dismantled all evidence of the friendship indoors, the narrator heads outside via "our Precarious Portal for Intrepid Explorers" (i.e. the elevator—and how excellent that the story takes place amongst friends who live in an apartment or condo dwelling) and sulks on the playground contemplating just how he has been wronged, and it's here we learn just how the misunderstanding between friends came about.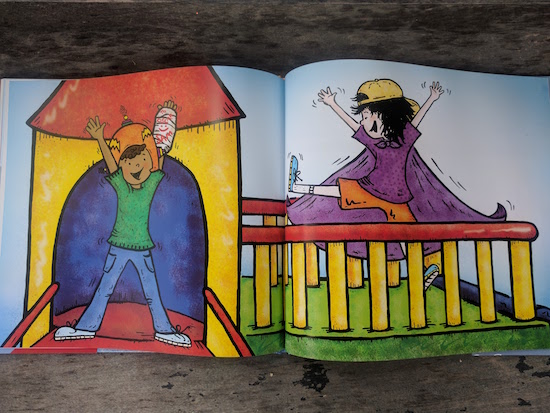 As you can glimpse from the illustration about, the two friends do reconcile, as friends often do—a very good thing to have affirmed. And by the end of the book they're off on another big adventure.