June 14, 2017
We Love Huron Playschool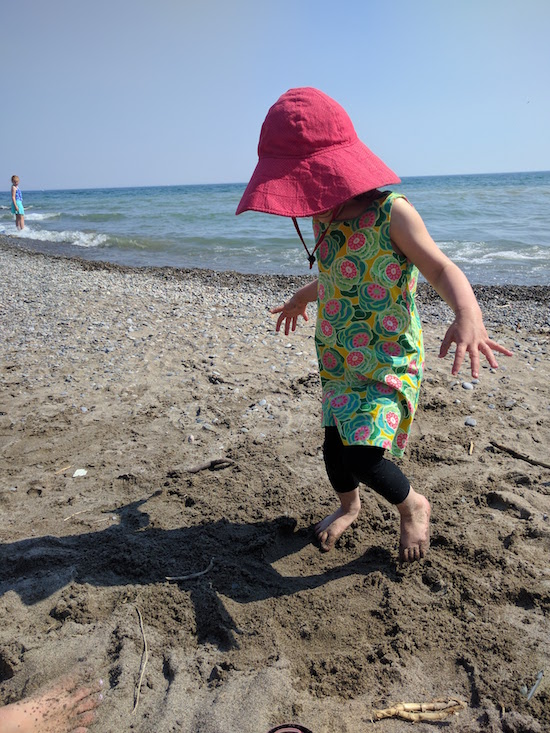 I honestly don't remember who I was before playschool. When I had one child, when I'd never published a book, when I was a bit lost wandering around the neighbourhood without a destination. These days we meet friends every time we step outside the house, but it wasn't like that then. My friend Nathalie lived in the neighbourhood (even though we met first on the internet) and she had three children, had been a mother for a while. It was Nathalie who told me about playschool when Harriet was two, and I registered her for the following year. That summer we came by to visit while playschool summer camp was in session, and as we walked in, an actual pig came down the stairs behind us, noisy and oinking. From our first moment there, playschool was remarkable, and this has never ceased to the case.
The pig hasn't come back to visit. And the Ministry of Education has since prohibited visits from farm animals for public health reasons (BLAST!) but the pig was really only emblematic anyway. Of the fact that playschool was never boring, always fun, and the things you think will never happen there are never the things that do…in the best possible way.
Our family has spent five years at playschool, five years in which we've become us as a family, a family of four, a family tied to our community, supporting our neighbours. Everything I know about the world I've learned from playschool, the challenges of working in a co-op, and the rewards as well. I've learned so much about people, and sharing, and what it means to be friendly (and that it's not nice to bite). Our children will carry the lessons learned at playschool all through their lives, and I know that I will too.
On the playschool blog, I've written a little post about what the community there has meant to me and us over the last five years, and about how much we're going to miss it. It's a truly extraordinary place, and we've been so lucky to be part of it.