April 7, 2017
A Horse Named Steve, by Kelly Collier
Is there room in Canadian literature for another equine creature who's got a couple of quirks? Which is to say, if you have a thing for roly-poly ponies, do you actually need a horse named Steve?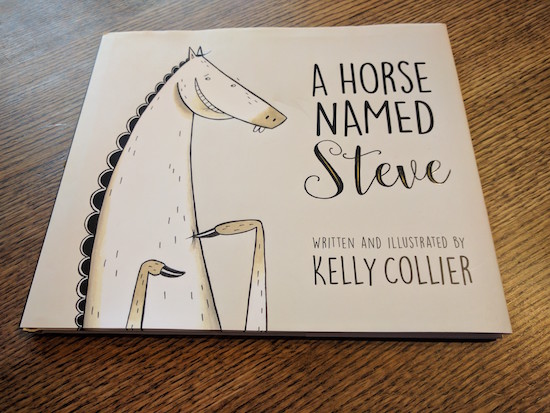 But you do! Because it turns out that A Horse Named Steve is a genus all onto itself.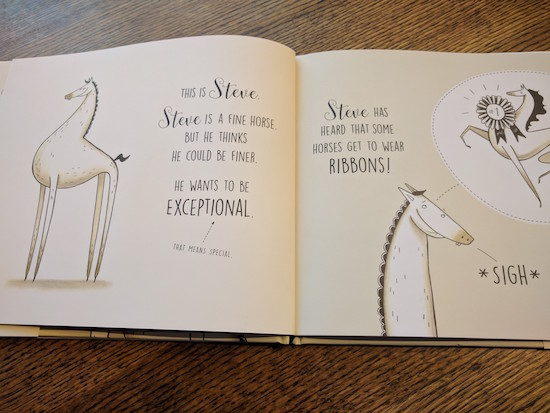 The debut picture book by Kelly Collier, A Horse Name Steve (published by KidsCan Press, which just won North American Publisher of the Year at the Bologna Children's Book Fair) is a fun, comics-inspired tale of an ordinary horse who wants to be exceptional. When he finds a gold horn lying around (as you do) he imagines an exceptional life lies before him now, but then when he gallops off to show the golden horn to his friends, things go ever so slightly…askew.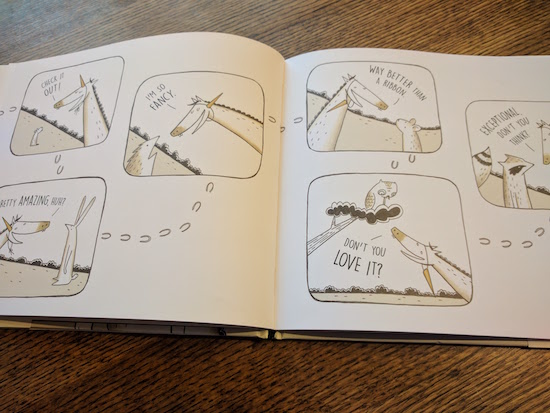 With the horn out of place, Steve's colleague, Bob the Racoon, reports to him, "I don't see a beautiful gold horn on your head. You are not exceptional." Which comes as a shock, and poor Steve cries so hard he gets thirsty, and when he goes to get a drink, our little pseudo-Narcissist sees in his reflection that the gold horn is right there after all. It's no use though, because horses are not so dextrous in this respect, and when he goes to fix his horn, Steve ends up falling in the water. "Poor Steve. He is hornless and drenched."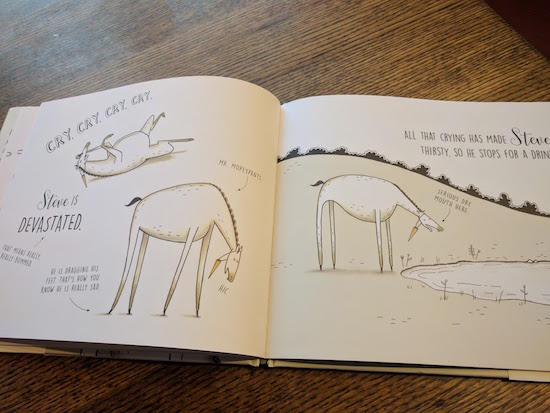 The tragedy that has befallen him has a positive outcome though—turns out that Steve's horn has started a thing-on-the-head mania amongst the forest creatures, and when he falls in the water and his horn gets lost…suddenly Steve is exceptional again. Turns out bare heads are where it's at after all—"I love the natural look he's got going," says the rabbit, the other animals agreeing, "Very stylish. How does he do it?"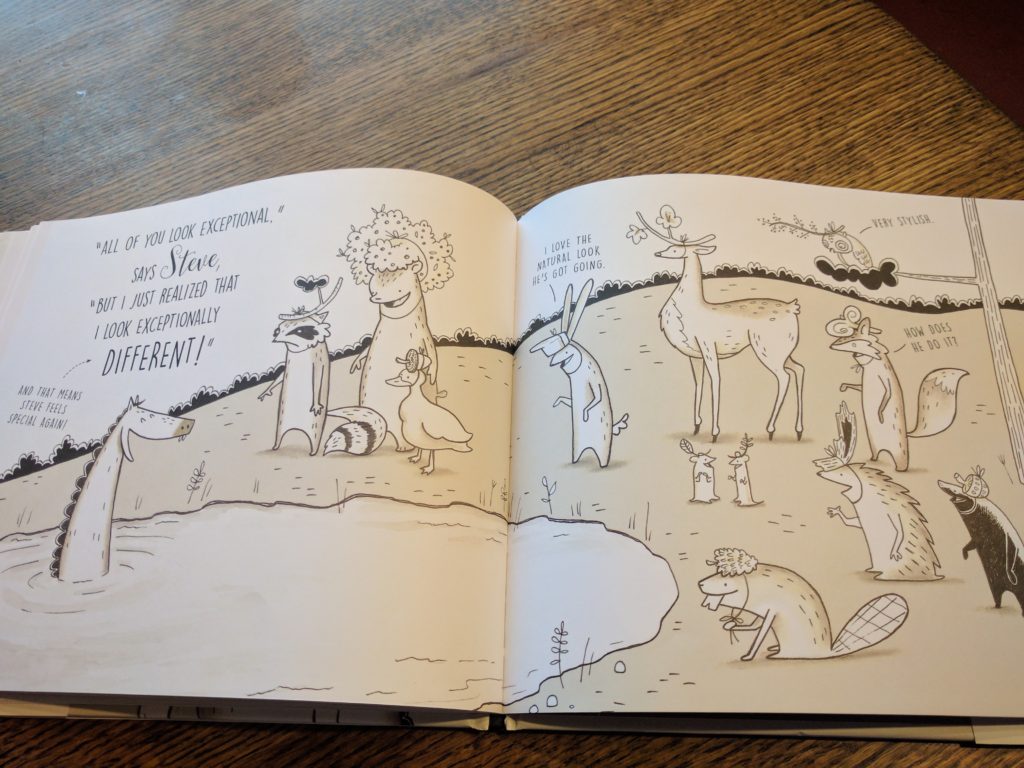 Surely there are lessons contained within about the importance of accepting one's self, being an individual, blazing a path instead of following a path, etc. But the great charm of this book is that these ideas exist deep in the background while A Horse Named Steve manages to be exceptional in its own right—the simple drawings, the humour, the chatty asides that make reading the book aloud an absolute delight.