February 3, 2017
My Beautiful Birds, by Suzanne Del Rizzo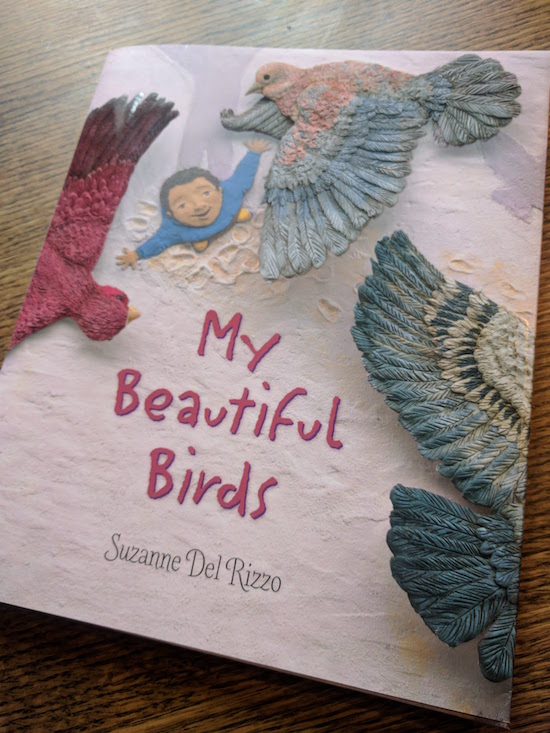 As weird and terrible as the world can be, I don't spend a lot of time, as the modern problem goes, worrying about "how I'm going to explain it to my children." As I've written before, I relish awkward conversations. But I was thinking about this idea yesterday, about how incongruous it must be to be both a parent and somebody who wants to see refugees restricted from finding sanctuary in their country and community. What do these people teach their children about helping others, I wonder. Do they ever worry about the gap between their messages?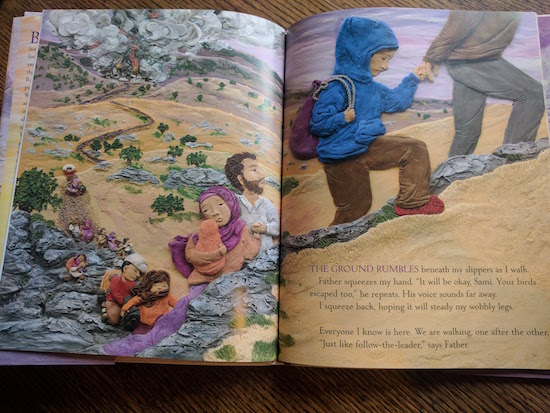 "As a parent," somebody told me on Twitter this week, "my job is to protect my children from danger." Hence their support of UnpopularDonald's Muslim Ban. And the logical next question, although I didn't ask it because this was Twitter and there was really no point, is "Isn't that precisely what so many refugee families are doing though? And so surely as a parent then, you can recognize the humanity in these people, that they are guided by the same impulses that direct you, except that their homes have been destroyed by years and years of war and your fear is based on a sense of otherness and is also statistically irrational?"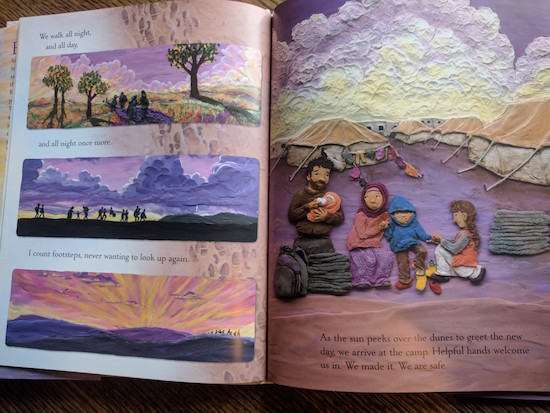 The first time I was happy after November 9 2016 was a few weeks later at the Canadian Children's Book Awards, and not just because I'd had more than a few glasses of wine. But it was because of the spirit that night, the speeches of the presenters and winners that acknowledged the darkness of the moment we're currently embroiled in and that books really were one sure way to kick at the darkness, children's books in particular. Books that bridge the distance between here and there, between us and them, and recognize the humanity common to all of us.
In Suzanne Del Rizzo's picture book, My Beautiful Birds, a young Syrian boy is forced to leave his wartorn home and make the long journey to the relative safety of a refugee camp. The story is enlivened by Del Rizzo's plasticine illustrations with their rich purple and golden hues. Of all the things that Sami has left behind. it's his pigeons he misses the most, the birds he fed and kept and as pets. Although his family does their best to create a home in the camp—planting a garden, buying things in the small shops started by their neighbours—this new life is anything but sure: "Days blur together in a gritty haze. All I have left are questions. What will we do? How long will we be here?" The idea of the birds and their freedom symbolizing everything that's been lost to Sami.
Del Rizzo shows Sami's grief and sadness with thick black lines that overwhelm the pictures he tries to paint of his beloved birds, the black paint taking over his art like a storm. Where he finds solace, though, is in the sky, one thing that is familiar to him, "wait[ing] like a loyal friend for me to remember." In the clouds, he sees the shapes of his birds: "Spiralling. Soaring. Sharing the sky."