January 30, 2017
Together We Stand Tall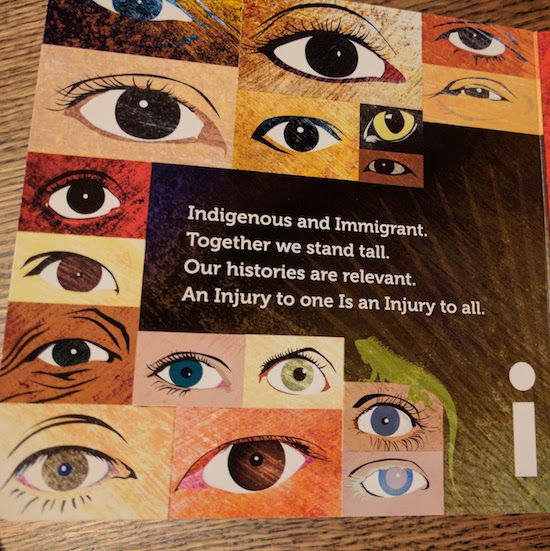 I know it's not a good news day, but I'm feeling positive. Maybe it's because there was sunshine, or how it felt like something that I wrote letters to my MP and Prime Minister and two other cabinet ministers today imploring them to take a stand against #UnpopularDonald's Muslim Ban and in general just to do better in order to give Canadians a government we can believe it. It's because there were marches all over the world today in solidarity with our Muslim brothers and sisters, and my husband emailed me today with a note that said, "Next protest." And we're going. It's because the government's response to the shooting at a mosque in Quebec City last night was to call it what it was: a terrorist attack. It's because of this image, and because of the thousands of Americans who've been protesting all weekend. It's because the people are a force, perhaps in a way I never dared to dream of.
I remember listening the radio in September 2015 and hearing the dreadful news of refugees out of Syria. This was when our government was shrugging about the whole thing because what can you do, and then the body of a child washed up on a beach, and someone was recounting the incredible way Canadians stepped up for refugees from Vietnam in the 1970s, and I remember feeling so hopeless. Because things like this just don't happen anymore…except they do. And they did. And now, 16 months and a new government later, thousands of Syrian families have settled in Canada, their settlement supported by people who are my friends and neighbours. My mom volunteers at her city's New Canadians Centre, my dad's partner tutors Syrian women in English. Syrian families were brought to small towns and big cities across this country. These are Canadians I know, and so many I don't, and they've changed lives and the world, and they give me hope that anything is possible.
What oppressive governments do is try to keep their people from seeing other possibilities outside of the present, try to keep them in the dark about the people's own power—but my feeling is that #UnpopularDonald and his band of merry fuckwits are not doing a terrific job on this front. I think he's underestimated Americans, and how closely people around the world are actually connected with each other. It's not going to be soon and it's not going to be easy, but he's not going to win, and America's going to come out into the light.