January 20, 2017
Have You Seen My Trumpet?, by Michael Escoffier and Kris Di Giacomo
Tonight at dinner, Harriet told us a story. "Today for Show and Tell," she said, "Eric brought in a diaper." A diaper? "Yes," she continued. "He punched it, and then he cut it in half and took these things out from inside it, and he put it in his jello bowl, only there wasn't any jello in it." I was trying to make sense of this. "So it was like an experiment?" I suggested. The insides of diapers are filled with these gross little gel balls that I only know about because of the times(s) I put a diaper through a wash cycle and it exploded (don't ask).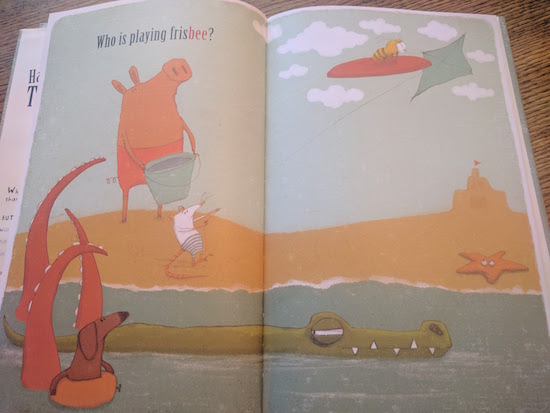 "And then he ate it," said Harriet, and I said, "What?" and we all started laughing, quite hysterically, the way you might if you were eating dinner, someone ate a diaper, and the world's worst man was being elected the American president tomorrow.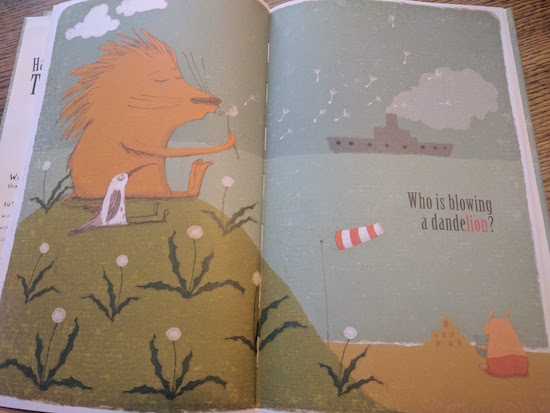 At certain moments, absurdity is fitting, and not much else these days is making the me laugh the way I like to laugh, which is to say, so hard that I shake noiselessly with one of my eyes closed—trust me when I tell you it's very attractive. At certain moments all you want is a picture book with a sea urchin, a gruff fly, a missing trumpet, and a bat that's sitting on the toilet. In 2016, the word of the year was "surreal," and so all this is quite in keeping with the zeitgeist.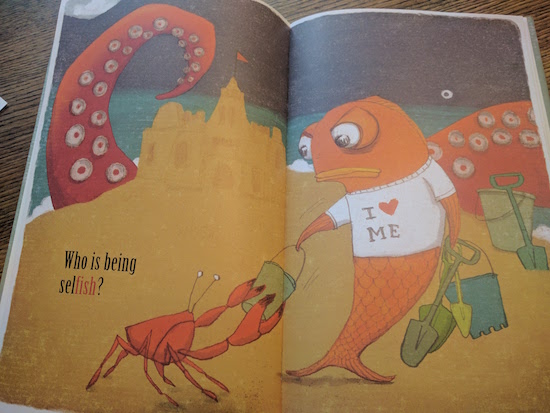 Have You Seen My Trumpet?, by Michael Escoffier and Kris DiGiacomo, is a book that's brought delight to all of us during the past few months. Ostensibly the story of a small girl searching for a trumpet (that doesn't turn out to be quite what you'd expect), the book's true charm is spread after spread of bizarre beach scenes with appealing illustration and engaging, amusing details. On every page, a question is asked whose answer is to be found in not only the illustration, but also the question itself—and don't you love that smug fish (above), who's hogging all the pails and is sporting his I Love Me t-shirt?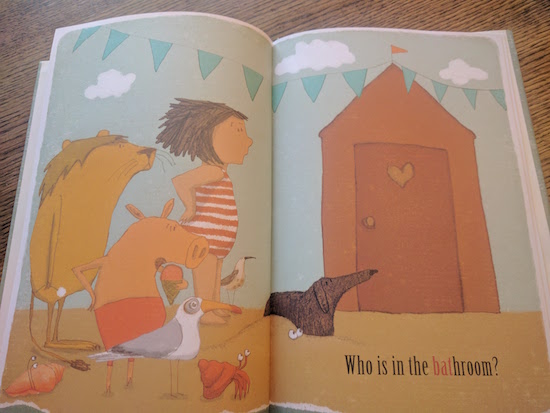 The strangeness of the English language is underlined by this exercise—because indeed, the crow thinks it's too CROWded, but that's not we say it. And while it's true that the owl has fallen in the bOWL, we don't pronounce "bowl" as "bowel." Which brings us to everybody's favourite page, who's in the BAThroom indeed?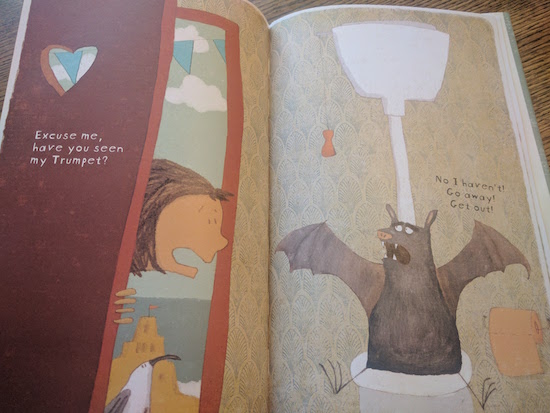 It's almost as weird as a kid who brought a diaper to Show and Tell and ate it, and makes as much sense as anything.