December 11, 2016
2016 Books of the Year
As always, I've failed in both my efforts to read everything I wanted to read in 2016 and also to keep my top ten to a number below twenty. Still, I think I've failed quite successfully here, and I'm really happy with how the year has read up. Thanks to the authors and readers who inspire me and make my reading life so much.
*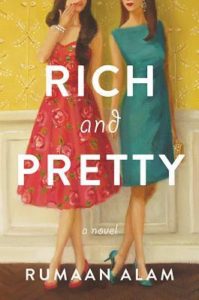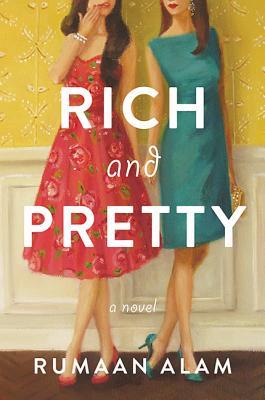 Rich and Pretty, by Rumaan Alam
"I loved its humour, its prose, its quietness and detail. I loved its subtle subversions—second abortions and pregnant women with a drink. I loved the difference between the two characters' voices, how richly the two were delineated, and that the title is tongue-in-cheek—in a Mad Men fashion, Alam's novel takes the idea of "types" of women and a binary approach to womanhood and complicates the idea entirely to show that women can be whole, flawed, inexplicable and fully realized people whose lives and experiences are worth writing about, thinking about. Which really shouldn't be such a revelation, and this is still a completely excellent book for those of us who already know."
*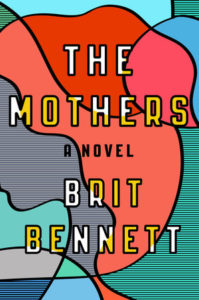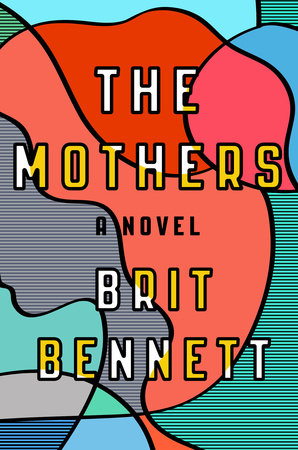 The Mothers, by Brit Bennett
"Bennett nicely situates the personal against the political, Nadia's experience with anti-abortion politicking by church members (although not so avidly—these are reasonable people) and also about how one's convictions become flexible when an unwanted pregnancy is a fact instead of an idea. She shows how a woman can choose an abortion and know it's the right choice, but still mourn what she's lost and wonder at the could-have-beens. That an abortion, like a lot of things that happen to people over the course of their lives, is a complicated, multi-faceted thing."
*
"I kept laughing out loud, which is a mark of literary achievement. Though I also cringed—as one who has never mastered air-kisses, I recoiled at Coleman's recounting of her first bisous and how she actually made cheek contact. She writes about being asked to play her violin in a hair salon, but how her own unruly do caused a great upset when she arrived. Or the man she met who wanted to perform songs he'd written, which turned out to be "sex songs" with lyrics like, "The horny bull wants a bouncy ride." And she meets a lot of men, Coleman, and in the beginning, being lonely, takes them up on their invitations, until she realizes that she's setting herself up for a lot of awkward interactions. She longs for the company of women friends as well, but these kind of relationships are harder to find. Not to mention that at the beginning of her time in Paris, Coleman hardly speaks French."
*
"It's a novel about the 1960s, about idealism and reality, about the narrow confines of a wife's identity and that of a mother. Familiar themes, all of these if you've read books like Margaret Laurence's The Fire Dwellersor watched Mad Men, but themes made fresh with the nuances of the novel's point of view, the carefulness with which these ideas are examined. In Becoming Lin, the prose is mostly inconspicuous, but what grips the reader is the evolution of Lin's consciousness, and the complexity that arises from the absence of polarities—unusual for a history of a decade so constructed of extremes."
*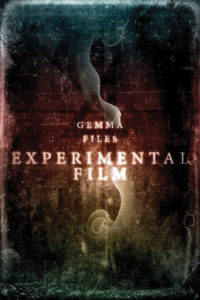 Experimental Film, by Gemma Files
"I spent Thanksgiving weekend—as summer turned into fall, the leaves turned into reds and oranges, as everything started to wither and die—reading Gemma Files' Experimental Film, which was so fitting for the season. I absolutely loved it, and was not the only one to do so—the novel won the Shirley Jackson Award in the summer and the Sunburst Award for Excellence in Canadian Literature of the Fantastic in September. It's a book about horror movies, and the history of Canadian cinema, and motherhood, and parenting a child with autism, and there are ghosts and it gets creepy, and it gave me bad dreams—which I mean as a testament to the book's power."
*
The Trespasser, by Tana French
I'd preordered The Trespasser, French's first book since 2014, and it seems fitting that my year of Tana French should have a new release by her within it. (I was in Barbados when I learned this new book was forthcoming. Imagine my joy: that there would be another Tana French when the books in the Waitrose bag were done!). And it was everything I'd hoped it would be—a return to tradition of the first four books, a narrator on the edge who doesn't know how close she is, a strange and tricky murder whose solution is not immediately in sight. I love her plots, her characters, her humour, and that I learn insults like "wankstain" (which shows up in two books). I love her complicated women and men, and their aloneness, and the awkward ways her characters connect with each other. I love her prose, her twists, and her portrayal of Ireland post-boom. Can you tell that I love everything?
*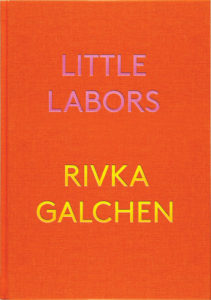 Little Labours, by Rivka Galchen
"These fragments are preoccupied with the poster for a Keanu Reeves flop; the tiresome anecdotes we tell our friends about our babies presuming they'll be interested (and once those friends have babies, they even actually are); a mention of the woman who drowned her five children; a horrible woman whom Galchen regularly encounters in her building's elevator who has strong feelings she must articulate about her baby's size; on head shapes, their remarkability and otherwise; about troubling proclivities toward orange; one piece beginning, "Literature has more dogs than babies, and also more abortions."; about Frankenstein, Godzilla, Rumpelstiltskin, Lucille Ball, and The Tale of Genji (but not all in the same essay); about screen time, and what writers had children and who didn't, and why writers' children keep writing about closed office doors (and Galchen wonders why these doors are more troubling than the doors at Daddy's work, downtown in a high rise building); about babies in art; and her complicated feelings about women's writing and "women's writing," which she fascinatingly teases out."
*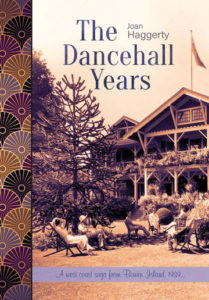 The Dancehall Years, by Joan Haggerty
"Joan Haggerty is an extraordinary writer, her prose Woolfian in its stream of consciousness, its immediacy. This is a saga sweeping four decades written in the present tense. And it's true that when we talk about summer books, we sometimes mean that they're a bit light in substance, but this is a different kind of summer book. It's not difficult, and it's got its own kind of lightness (strung together by summers as it is), but it's not a "beach read." Which isn't to say it would be wonderful to read it at a beach, but still, it's not the kind of novel that would blow away in the breeze."
*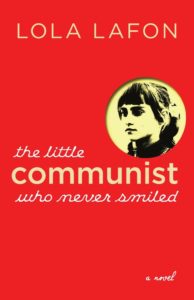 The Little Communist That Never Smiled, by Lola Lafon
"On the surface, Lola Lafon's novel The Little Communist Who Never Smiled (translated from French by Nick Caistor) is a fictionalization of the life of Nadia Comaneci, but that (of course) is just a cover. What the book is really about is messaged in between the lines (or, quite literally, between the words). The Little Communist… is a book about the Cold War, the politicization of sport and womanhood, about deciphering codes and, fundamentally, this is a novel about punctuation."
*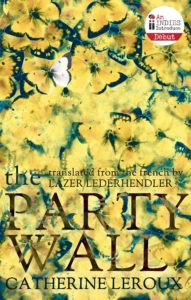 The Party Wall, by Catherine Leroux
"It's always a good sign when the blank pages inside a book become riddled with notes and diagrams, as has been the case with my copy of the Governor-General's Award/ Giller-nominated The Party Wall, by Catherine Laroux, prize-winner in its original French, translated into English by Lazer Lederhendler (Nikolski!). Not because the stories themselves in the novel are so difficult to figure out—in fact, they read beautifully with luminous prose ("Fall is approaching and the warmth of the South throbs on the horizon like a sack of gold at the foot of a rainbow")—but because the challenge and the pleasure is discovering how all of it fits together. While the shape of most narratives is a horizontal line (with the inevitable bump for a climax), the shape of The Party Wall is multi-dimensional, arrows pointed in all four directions and connections that hold the whole thing fast."
*
"Surprisingly, Birdie is not a heavy book, even with all the violence and tragedy. It's as funny as it is sad, and more than that, it's vibrant—powered by the voice of a woman who seemingly lies unconscious, which is kind of ironic, but there's a lot going on inside Birdie's mind, even as she's got one half-opened eye on The Frugal Gourmet. As a character she's rich and realized, and Lindberg never makes her a victim of her circumstances, her agency retained even in her lowest moments. Her very act of retreating into her mind, while passive from the outside, is a powerful gesture, and necessary for healing, for the possibility of a future."
*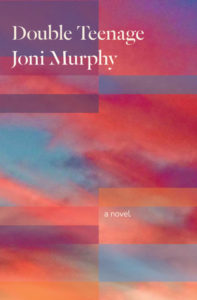 Double Teenage, by Joni Murphy
"It's heavy, but it's not. I read this book all day on Sunday, a few hours in the afternoon in my hammock. I devoured it, and loved the shape of the project—that this is a novel gesturing outwards, pointing to the world, using the world and its threads to build something new, offering structure, frameworks, where we hadn't seen such a thing before. Daring to state that girlhood is significant, even if it's a stage, and even if it's a stage. I loved the poetry of Murphy's prose, the power of her language. The power of the book full stop—it's both the story of my life and also unlike anything I've ever read before."
*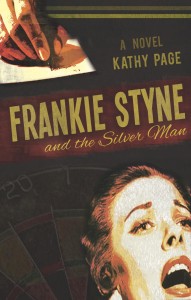 Frankie Styne and the Silver Man, by Kathy Page
"Frankie Styne is a new edition of Page's novel, first published in 1993, and it put me in mind of my favourite Hilary Mantel novels, her first two, Every Day is Mothers Day and Vacant Possession, dark comedies about the dark edges of humanity and their successful attempts to outmaneuver meddling social workers. Page's social worker is Annie Purvis, who we know first from the point of view of her client, Liz Meredith, who's just been moved into a terrace house with her baby. Liz has spent her time most recently living on a railcar after becoming estranged from her family, but since her baby's birth (compounded by the fact that he has developmental abnormalities) she's become tangled up in "the system". Although she diverts all attempts to get her installed with a phone (living as she does by her grandmother's advice to "Always avoid ties that bind"), she could do with a television, but in the meantime, she contents herself by listening to conversations between the troubled couple next door and imagining a different kind of reality existing on a planet far away, that life itself is merely the plot of a cheap pulp novel she's somehow been stuck in."
*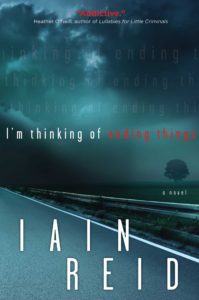 I'm Thinking of Ending Things, by Iain Reid
"Clear the decks if you're thinking about picking up this book, because you're not going to be able to put it back down again. Don't start reading it at night though or it's going to be hard to fall asleep. I was intrigued by this psychological thriller, the debut novel by Iain Reid who's previously been known for two award-winning heartwarming memoirs. Could he really pull off such a literary change of pace? But he does, and it's breathtakingly good. Best of all, no one is going to compare this book to Gone Girl or The Girl on the Train, but it's something altogether different. It also manages to be completely creepy but actually free of gore and violence, which is an incredible literary feat. And finally, that a book can be so enthralling and disorienting at once is just incredible."
*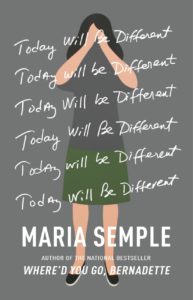 Today Will Be Different, by Maria Semple
"There are writers who sit down and painstakingly plan their books before they start writing, a mess of post-it notes and index cards, and one gets the feeling that Maria Semple is not one of them. The plots of her books resemble those dotted lines on maps in Saturday morning cartoons in which small children navigate space with curious and often dangerous diversions. Which is kind of a funny way to plot a book, but think of the joy you once got in running your finger along that line, and also of the momentum inherent in this kind of narrative, the briskness with which the reader is brought along for the ride. It also turns out that plot isn't really the point is, but voice is, and Eleanor Flood's is the kind of voice that's hard to get out of your head."
*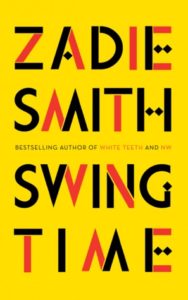 Swing Time, by Zadie Smith
"For me, Smith has always been a masterful novelist whose works just kind of peter out before the end, and my explanation for that is that her stories are so excellent that the endings are always going to be a let-down and/or do we really expect her to come up with a novel like that and properly end it too? But in her fourth book, it seems she's finally got the conclusion that comes with a gut punch, the last fifty pages or so finally bringing the pieces together, the patterns emerging. The conclusion of Swing Time is wonderful, devastating, and ambiguous in the most engaging fashion. Yes, the book is a bit bloated in the middle, but reading any of Smith's prose is a pleasure. And all of it matters—you just don't know how until the end."
*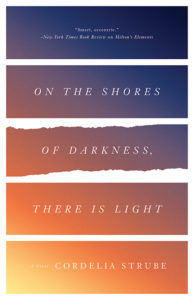 On the Shores of Darkness, There is Light, by Cordelia Strube
"At nearly 400 pages, the novel is long, but swiftly paced and never dull. The bleakness of its considerations are broken up with incredible humour, from the cacophony of the voices in its background to the sheer audacity of Harriet herself, her nerve, all the things she is willing to do and say. There is a humour too in the contrast between the child's point of view and the world around her, and—in the case of Harriet's friend, Darcy, in particular—the person she is trying to to be. The sheer naïveté of these would-be old souls. Darcy likes to go on about, "that Caitlin whore," a friend from her old neighbourhood, and we learn about what Caitlin did to her at Guides: "I was a Sprite and she was a Pixie. That ho bag made like all the cool girls were Pixies….Then the skank fucked up my puppetry badge.""
*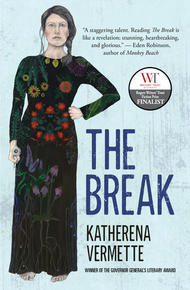 The Break, by Katherena Vermette
"The family tree at the beginning of the book is useful, but the reader soon becomes acquainted with the women of this family, so it won't be referred to throughout. Momentum is strictly forward as the pieces begin to come together, Vermette deftly moving in and out of time to create a three-dimensional feel to the narrative—we come to feel we know this story from all sides. Four generations of a family, and how tragedy trickles down with all the goodness, the former not negating the latter though. As Vermette has made clear, this is a novel about women and about survival, a story that complements but also takes issue with stories and statistics about First Nations and Metis women as victims before they're even people proper. But her characters are people here, people with flaws and foibles, strengths and weaknesses, and it's the strength that endures: "'It's okay, my girl. It's okay.' Her answer to everything."'
*
We Oughta Know, by Andrea Warner
In her book, We Oughta Know: How Four Women Ruled the '90s and Changed Canadian Music, Andrea Warner articulates that whole scene, and the remarkable fact that four Canadian women were leading the charge of women in song: Celine Dion, Sarah McLachlan, Shania Twain, and Alanis Morissette. These four women too are (along with Diana Krall) are the only Canadians on Canada's best-selling artists lists, coming in above the Beatles. And even more remarkably, they all made their mark during a five year period in the mid-1990s. What was going on exactly, Warner wonders? How did they do it?
*
From Shrill: ""Everything happened in those five years after my abortion. I became myself. Not by chance, or because an abortion is some kind of mysterious, empowering feminist bloode-magick rite of passage (as many, many—too many for a movement ostensibly comprising grown-ups—anti-choices have accused me of being), but simply because it was time. A whole bunch of changes—set into motion years, even decades, back—all came together at once, like the tumblers in a lock clicking into place: my body, my work, my voice, my confidence, my power, my determination to demand a life as potent, vibrant, public, and complex as any man's. My abortion wasn't intrinsically significant, but it was my first big grown-up decision—the first time I asserted unequivocally, "I know the life that I want and this isn't it"; the moment I stopped being a passenger in my own body and grabbed the rudder."
*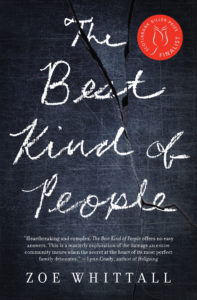 The Best Kind of People, by Zoe Whittall
While the entire book is fantastic, Whittall gets full points for her spectacular ending, however, which turns the story inside out and disturbingly rips us away from the singular perspectives of characters to reflect the wider culture of rape and sexual violence against whose context the entire novel has been taking place. Which is to say that this is not just a story about a family. And then the final sentence, which will haunt you long after you've finally finished reading, quiet, subtle, devastating and terrible, just like the injustice that is Justice, which isn't anything like justice at all.
*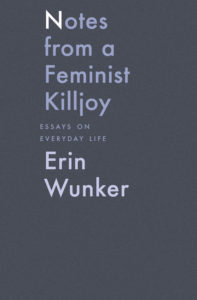 Notes From a Feminist Killjoy, by Erin Wunker
Notes is a way of starting. Trying. Essai. If a manifesto is a red rag, then a note is a building block, a puzzle piece. The reader responds not by charging, but by saying, Yes and, or Yes but. She doesn't respond by tearing the whole thing down.
I love the way the narrative thread of Wunker's book makes its way with seeming effortlessness. There is nothing laboured about how a discussion of rape culture leads to the Jian Ghomeshi trial leads to women coming together leads to a chapter on friendship. (Which references The Babysitters Club. Yes, and!!) Why are so few of our formative texts about female friendship? "What is it about female friendship that inspires such insipid descriptors?" What are relationships between women often so fraught?
"Is it too hard to write your own narrative and witness another's, simultaneously?"
*
"I loved Alice Zorn's Five Roses, a novel that's a love letter to Montreal, its neighbourhoods, and to the magic and serendipity of city life that is inevitably born from the fact of so many characters living in close proximity. It's a bit of a mess, it is, city life, what with different cultures, and types of people, and old traditions and new traditions, and money and poverty, home and commercial enterprise, and history and the moment, which is now, and impossible to capture anyway…because the only thing that ever stands still in the city is the force of change. Zorn's novel, however, manages to convey all this and not be a mess, disparate narratives woven together in a way that sparks magic but is left just untidy enough to still ring true."