November 25, 2016
How Do You Feel?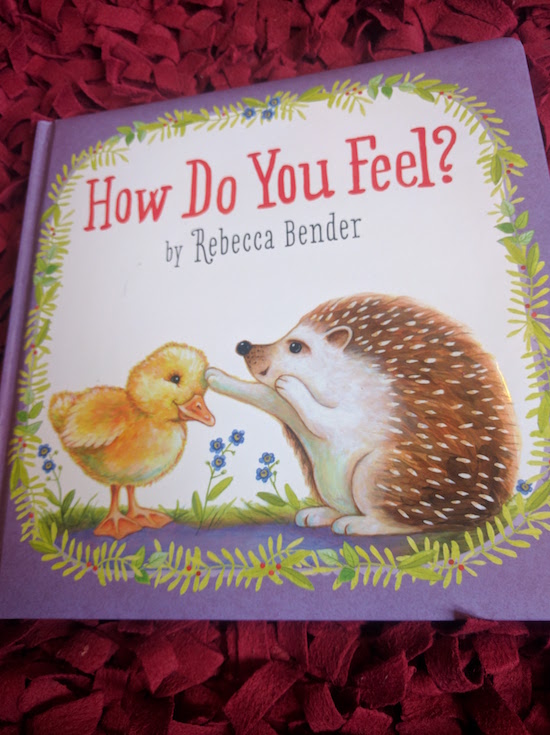 "So, how you handling your feelings of existential dread?" is the new "So, what are you working on?" —Jessica Hische
I'm going to say it—it's been a rough few weeks. Yesterday I asked a parent in the school yard if he was American, intending to wish him a Happy Thanksgiving, and he looked so upset when I asked him. "I'm not accusing you of anything," I said. "I'm just trying to create some distance from that mess," he responded, and I got that. I've been trying to create some distance too. I took Twitter off my phone. Between conspiracy theories, white supremacy and CanLit ridiculousity, the platform has ceased to have much value except for to constantly have me exclaiming, "What that actual fuck?" I've tried telling men's rights activists to eat various bags of dicks, and attempted to engage with a woman who insisted that the patriarchy wasn't real ("That's what they want you to think," I told her, with a winky face, which she didn't think was very funny, and my goodness, I thought feminists were the humourless ones) and watching what's happening at Standing Rock just causes me to despair.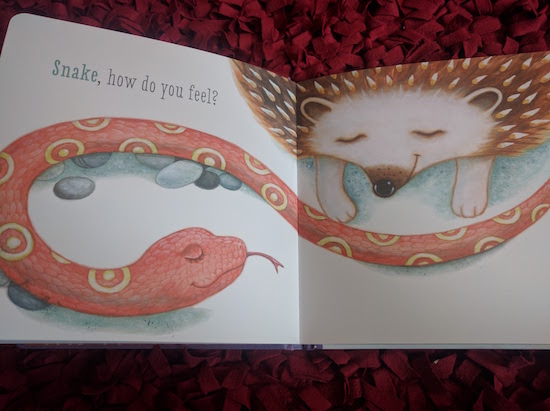 There are a whole lot of people on Twitter who, before November 8, I'd been in adamant disbelief that they were actually real. But it seems that they exist, human bots. Who refuse to read anything but Wikileaks emails, have eggs instead of heads (remember when once upon a time that implied intelligence?) and have no passion for anything except the things they hate. Which is anything the least bit challenging. And there is this atmosphere of disdain for feelings. Slinging "crybaby" like an epithet. This from people supporting a man whose supporters had been stockpiling arms for the event of their disappointment—and suddenly crying was something terrible? Speaking of alternate universes.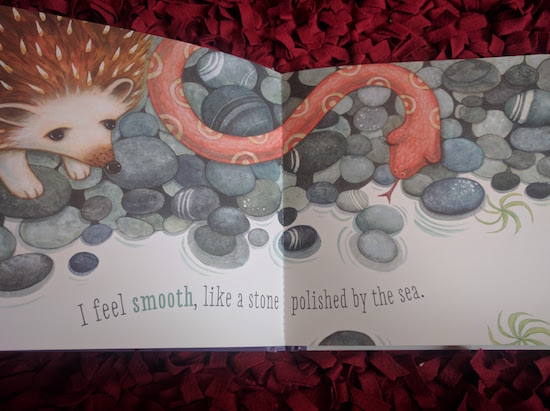 Who are they, the people who make fun of feelings. Do they not understand that it's feelings that underline the dangerous fabric of nationalism? That there is nothing rational about screaming nonsensically at a rally, or screaming, "Kill the Bitch? (I am never going to forget that phrase.) That the notion of safety has become a joke. Why would denying others such a thing be the hill you'd choose to die on? And I keep getting emotional—of course I do. I feel terrible. I am sad, and angry, and frustrated, and disappointed. And really, really confused by the determination of others to put our precious, fragile, precarious arrangement in peril.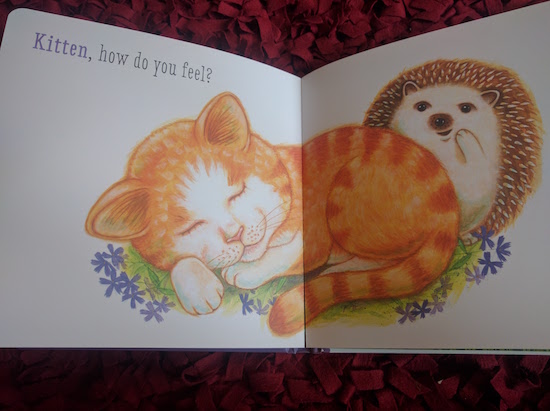 Pendulums swing though. And back. It's the way of history. And it's healthy to keep asking ourselves questions. "How do we keep what we believe in and know it's right from becoming dogma?" I asked my friend May yesterday, and that's a whole other blog post. We talked about how apparent injustices are now, all those things we were able to ignore before that have risen to the surface. To be acknowledged, looked in the face. Finally. It's all very hard, but necessary. And in the meantime, the question of feelings are going to be more so. (See also this post: What are you going through?)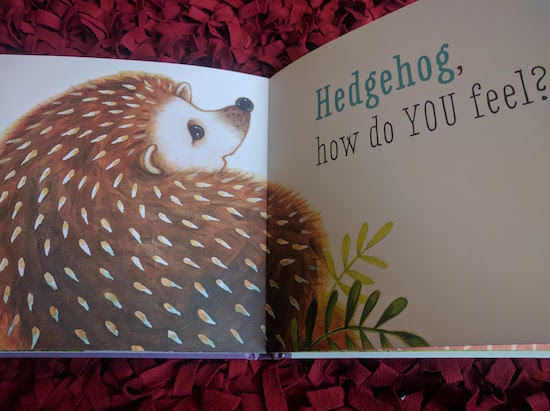 On Thursday I went to the Canadian Children's Book Centre Awards Gala, and drank all the wine, which helped a bit with the whole feelings thing. And in my silly bubble of happy, I felt grateful to be surrounded by people who acknowledged the power of books and of story and truth and history. We need books more than we've ever needed them, books to keep us asking questions, books to make sense of the madness, and to underline to our children the things that are important and ever shall be.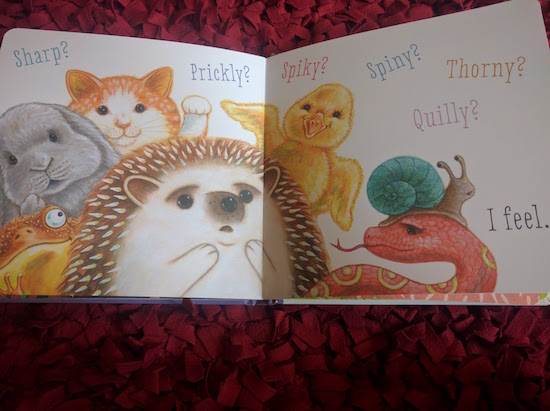 Harriet remains a hedgehog fanatic, and therefore we have all become fond of the book, How Do You Feel?, by Rebecca Bender. I love the double meaning of the question (because anything that teaches that a single thing can have two realities is important), and that the answers to the questions are all about words and similes. The whole book is about connection, and it's sweet and lovely, and also powerfully subversive in the most important way.