April 1, 2016
You Are One, by Sara O'Leary and Karen Klaassen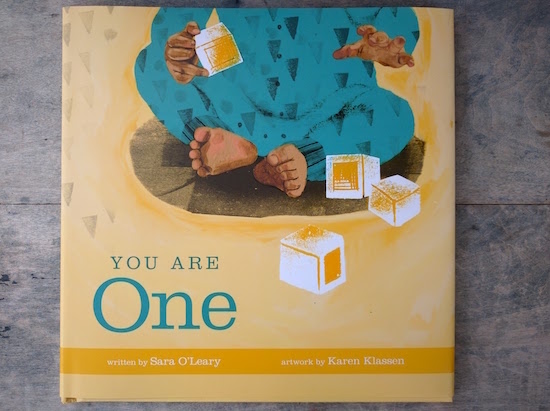 If you're a friend of mine with a baby turning one this year, do NOT buy your wee one You Are One, by Sara O'Leary and Karen Klassen. Do not buy a copy of this delicious new book, because I'm going to be buying it for you. It's the latest from O'Leary, who we fell in love with via the Henry books (When You Were Small) and last year's This Is Sadie.

It's the most perfect celebration of the milestones that mark that mind-blowing phenomenon that is a baby's first year. A year in which a person starts out like a "pickled piglet" (in the words of Lorrie Moore) and is transformed into an actual human being with a personality, likes and dislikes, a sense of humour and sense of fun.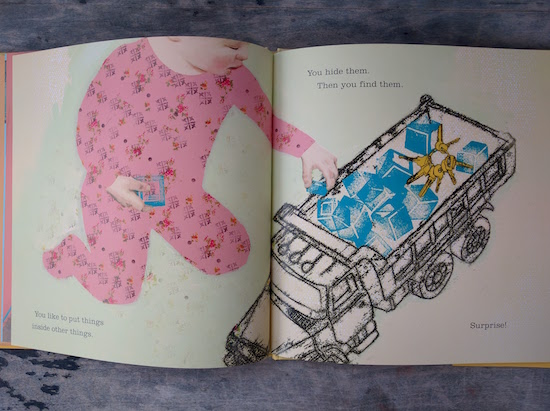 O'Leary has zeroed in on perfect details: babies liking to put things in things (and hiding the keys); the appeal of an empty box, not to mention that baby in the mirror; and talking in sentences (but not necessarily with words).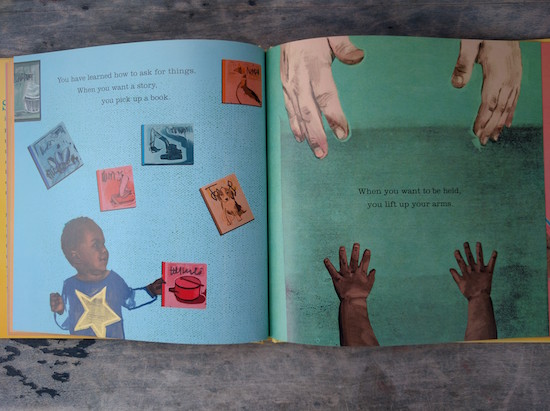 Klassen's illustrations are stylish. interestedly textured, and feature a variety of images guaranteed to delight babies and the people who love them (i.e. check out the pudgy hands up above—and I love the racial diversity too). This book really will make the perfect for one-year-olds and their parents, and here's the best thing: it's the first in a series. Watch for You Are Two and You Are Three in the months ahead.