January 8, 2016
All Year Round, by Emilie Leduc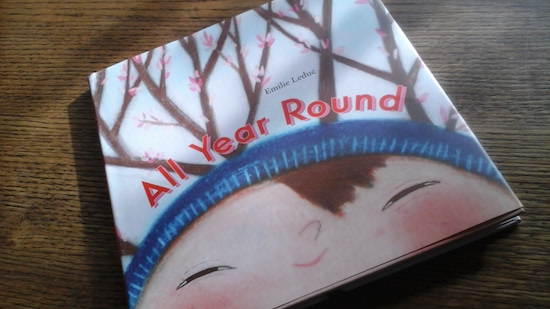 The new year is a perfect occasion to pick up All Year Round, written and illustrated by Emilie Leduc and translated from French by Shelley Tanaka. While it's a truth universally known that there is no months-of-the-year book as perfect as Maurice Sendak's Chicken Soup With Rice, it's nice to also have another book that actually makes sense. Even if it fails to contain the line, "Whoopy once! Whoopy twice!"—my one criticism of this book. And most books, actually.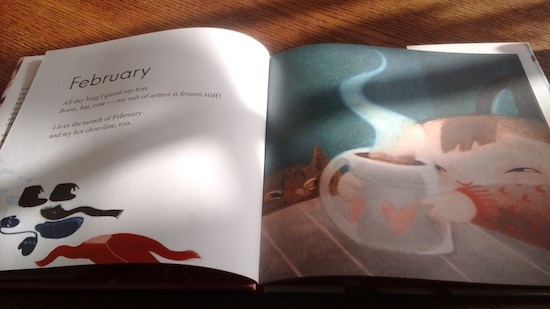 Each month includes a prose poem and beautiful celebratory illustration from a child's point of view. Plus, a glimpse of a cat called Clementine, much to any young reader's delight.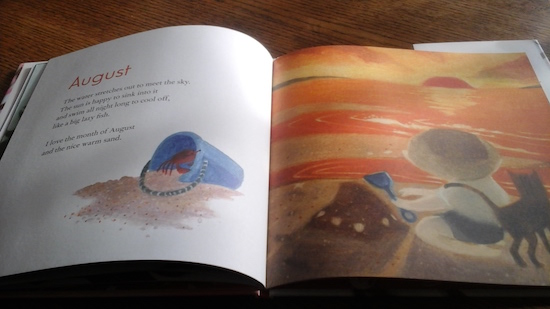 Every month and every season contains something wondrous, and that each month hinges on a non-secular occasion offers this book a perfect universality.
This book is a story about the rhythms of our world and of our lives—just as good as riding a crocodile down the chicken soupy Nile!