October 26, 2015
Good things to know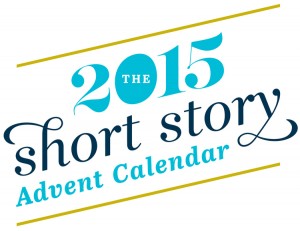 Okay, I know it's not even Halloween, but have you heard about the 2015 Short Story Advent Calendar? It's better then chocolate (apparently?), 24 stories for readers to open every day leading up until Christmas. Contributors include Pasha Malla, Jess Walter, Heather O'Neill, Richard Van Camp, and Zsuzsi Gartner, and bunch of others whose identities are staying secret (but a few of whom emailed me on the down-low to let know they were involved, leading me to order my calendar. Trust me: you're going to want to get in on this). Kudos to Michael Hingston and Natalie Olsen for taking the initiative and making it happen.
And the reason we're talking about it now is that the calendar is available as a one-time, limited edition print run. By which I mean: Get it while you can.
Oh, and another thing? Remember the panel I took part in at Quill & Quire about whether we're living in a golden age of Canadian picture books? It's now online and you can read our discussion here.