May 19, 2015
Four Things That Saved Holiday Monday
1. We went to Kensington Market, and I finally found a copy of This is Sadie by Sara O'Leary and Julie Morstad at Good Egg.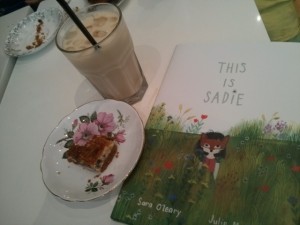 2. We went to Fika, where I had an iced tea latte and baked goods, and this notice was posted. Plus they have an entire wall decorated with repurposed paperbacks.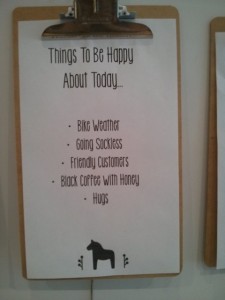 3. We found a wallet full of cash on the sidewalk and were able to return it to its owner, who was most relieved and had just been about to cancel his credit cards.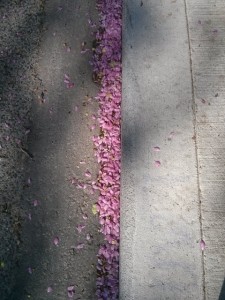 4. We went out for sushi, and a family with a 20 month old sat at the booth behind ours. The little girl and Iris spent the entire meal hugging and kissing each other, and by the time the sushi was done, we were all singing songs from Annie.