April 28, 2015
The M Word: It's funny!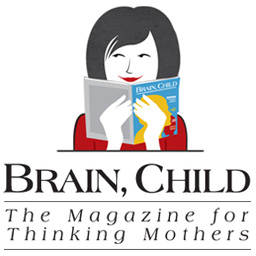 The M Word is a heavy book, but there are certain moments of levity throughout that continue to delight me. Heather Birrell and "get off my tits;" Diana Fitzgerald Bryden chasing a runaway dog into the Don Valley, an infant tied to her chest; when Kerry Ryan gets test results back that say she's as fertile as a 70-year-old woman—because her results have been mixed up with those of a 70-year-old woman; Priscila Uppal hiding in the kitchen at baby showers; Carrie Snyder's childhood family packed into a VW for a tour through Europe; Julie Booker kicking garbage cans; Maria Meindl's amazing firstborn, the grotesque doll christened "Junior".
And so it doesn't feel that incongruous to me that The M Word has been included on Brain Child Magazine's Top 10 Humour Books about Parenting, alongside Erma Bombeck, Anne Lamott, and the Honest Toddler. In particular, Hilary Levey Friedman cites Ariel Gordon's "Primipara" as the essay that made her laugh out loud and stayed with her afterwards—especially the part where Gordon notes that if she'd had twins, she would have eaten one or sent it back.
Even better: Ariel's poem, "Primapara" (which appears in the essay of the same name) is from her collection, Stowaways, which was winner of the 2015 Lansdowne Prize for Poetry / Prix Lansdowne de Poesie at the Manitoba Book Awards last week!