November 20, 2014
I'm Doing It All Wrong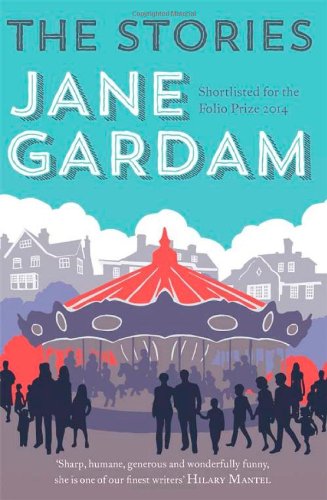 Lately, I can't shake the feeling that I'm doing it all wrong. I've been feeling strange about books, less in love with many I've encountered that I'd expected to be (and certainly less than last year when my Top Ten Books of the Year List Had 22 Books In It). We're coming up to year-end, when we start taking stock, but only a few books are standing out in my mind, and I'm bothered that these weren't better celebrated by Canadian literary prizes this year. I have also come to the conclusion that there are too many books in my house, which means we should probably call a doctor. Plus I bought 20 new ones last weekend, and I want to read these because perhaps they'll be the ones I'm waiting for, earning a coveted place on my year-end list.
But I'm not reading these, instead choosing to read The Stories by Jane Gardam, a doorstopper of a book. It comprises stories from over Gardam's career, as selected by Gardam herself on the occasion of her shortlisting for the Folio Prize for Last Friends last year (which I loved—I read it in March at Futures Bakery on a rare Saturday morning spent alone). An uneven collection, as reviews have declared, but fascinating in that, and such a joy to escape in.
"Of course, the best antidote to the disappointment of the literary life is to read." –Caroline Adderson
And so I'm reading, reading, reading, and I don't even want to talk about what I'm reading. But I do suggest that if you're a Jane Gardam fan that you should check out this book yourself.