November 19, 2014
Happy to Be Affiliated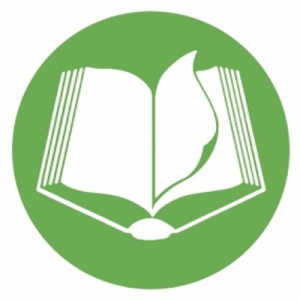 We're getting toward the end of my blogging course, which has been the most wonderful, inspiring experience. I have enjoyed it so much, and look forward to following my students' blogs as they grow. Though next week is the lesson I know the least about—the business of blogging. Even though my blog is ideal for an affiliation with an online bookseller, but I've never done this because I don't like the predatory practices of the big online booksellers, and don't want to profit off their gains (which tend to come at a loss for literary culture on the whole).
But it recently occurred to me that there was another option. Indeed, Canada's largest online bookstore, McNally Robinson, does online orders and has an affiliates program, and I'm pleased to announce that Pickle Me This is now a part of it. When you purchase a book by McNally Robinson via a link from Pickle Me This, I will receive a cut of the profits. You can learn more about McNally Robinson's Affiliate Program here. I will be adding links to my archived book reviews, and links will appear on all posts in the future.
I am pleased to be affiliated with McNally Robinson because I recently used their online ordering system to send a gift to a friend in Vancouver, and was really impressed with their customer service. (The book was not in stock, an actual person emailed to tell me so, and to give me the option of cancelling my order; when the book came in stock a few days later, the person emailed me to let me know.) I will be sending Christmas gifts to my sister's family in Alberta via McNally Robinson this year for sure now, a nice alternative to Amazon. They don't have the same discounts, but I'd gladly pay a higher price for the Amazon behemoth not to devour the entire literary world.
And books cost money because books have value anyway.
I am also pleased to be affiliated with McNally Robinson because we had such a good time there last spring when they hosted The M Word. The Winnipeg location is an incredible bookstore, a magical space, and we need more spaces like it in the world. So I'm happy to be directing some business their way, and also pleased to be leveraging this blog as a channel to my becoming a billionaire. When I make my first fortune, I promise to buy you a cup of tea.
Thank you for supporting independent bookstores, and book bloggers too.