September 28, 2014
New Books by The M Word Authors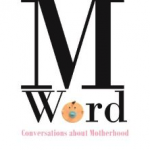 In many ways, it seems impossible to believe that the wondrous reception of The M Word last spring could have ever happened. I still can't fathom the generosity of both the readers and the writers involved with this project, and I'm so proud of the book itself and the further conversations it has generated since it was published. But a particularly cool experience for me has been seeing elements of the essays at play in their writers' latest works. If you enjoyed The M Word, I urge you to check out these new books by four writers from the anthology.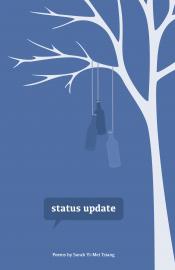 Status Update, by Sarah Yi-Mei Tsiang:
The "book of secrets" referred to in Sarah Yi-Mei Tsiang's essay, "Mommy Wrote a Book of All My Secrets" was actually this book, Tsiang's latest book of poetry, which was nominated for the Pat Lowther Award in the spring. It's a collection of poetry inspired by Facebook status updates, which is only the beginning of what is interesting about this funny, beautiful book and I loved so much when I read it in June.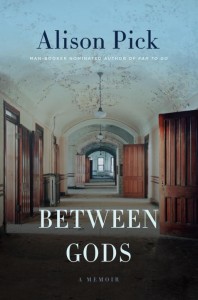 Between Gods, by Alison Pick:
I've not read Between Gods yet—I am hoping to stop by the launch this week and pick up a copy there. But the book has been receiving goods reviews and was a bestseller the week it was released. And I know that Pick's essay from The M Word, "Robin", appears in a reworked form in the memoir. I am looking forward to find out how it fits into a larger context.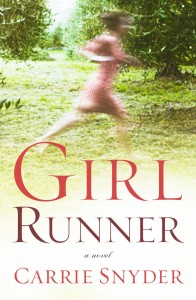 Girl Runner, by Carrie Snyder:
The connections between Snyder's essay in The M Word, "How to Fall", and her new novel, Girl Runner, are more oblique, but when I read the book, I couldn't help but notice Aganetha Smart's insistence on never falling (which is pretty much gravitationally impossible) in the novel. Girl Runner has been receiving great reviews, and will be published in countries all over the world in 2015.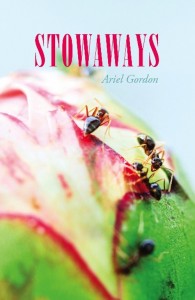 Stowaways, by Ariel Gordon:
Gordon's essay in The M Word, "Primapara", contains a poem called "Primapara", which appears also in her new collection, Stowaways. This would be the poem with the immortal line, "If I had had twins, I would have eaten one." The entire collection is just as mordant and intriguing, the familiar rendered from a whole new point of view.