September 3, 2014
Lottie Dolls and the Holiday Adventure Story Writing Competition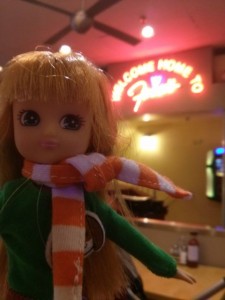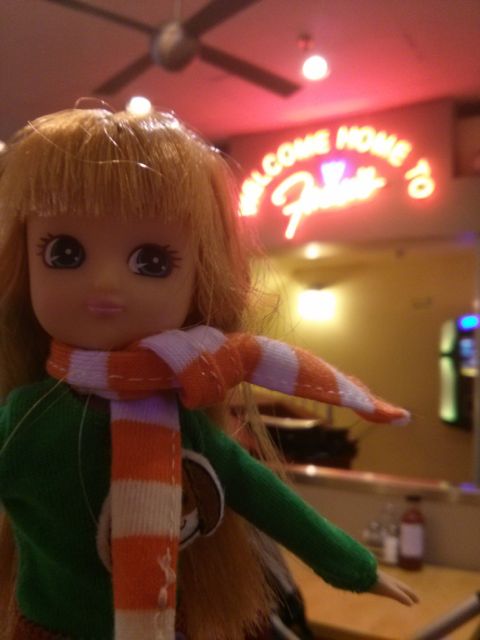 I have changed my mind about a lot of things I was quite sure when I first became a mother, but one principle I've been quite unbending about is the matter of my children's toys. We don't spend a lot of money; I like good, solid toys that last; we live in a small apartment; I don't like crap that's on the fast track to being landfill; I have strong feelings about the representation of women and girls in children's play.
Another principle I'm pretty sure of: I don't use my blog as a platform to flog commercial goods.
But when I received a PR pitch from Lottie dolls last week, I was really intrigued. Lottie is a doll made to look like a child, whose wardrobe doesn't include fishnets and heels. The line from the promotional material that had me hooked was, "She can stand on her own two feet (always a useful life skill for all girls, big and small)." Lottie models include lighthouse keeper, karate student, pirate queen, robot scientist and butterfly protector, among others. She's designed to stimulate creative play, to encourage girls not to grow up too fast. Her tagline is, "Be bold, be brave, be you."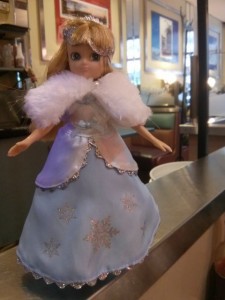 More than that, the pitch was about a Lottie story writing competition. Accompanying the competition is the Great Books for Girls list,  books with strong female role-models. The whole thing was right up my alley, but I'd never heard of Lottie. For the sake of research (!), I ordered two dolls from an online toy retailer (and another appealing aspect of Lottie is that she sells for $19.99, a reasonable price).
The dolls arrived, and my children were immediately hooked. At first glance, the dolls aren't so revolutionary, though this helps them to fill that Barbie-shaped void in my children's toy box—and pivotally, the dolls aren't Barbie-shaped. The dolls are also available in hair colours other than yellow (with dark-skinned ones too). They don't stand up quite as well as I'd hoped, but Harriet wasn't interested in leaving them unattended anyway. She was excited to play with them immediately, her Snow Queen Lottie engaged with elaborate plots of Autumn Leaves Lottie (whom I selected because I liked her tights). My only complaint is that the doll clothes are bit fiddly for tiny fingers, and that the fastening bead on Snow Queen's fur cape needs re-sewing already.
We're already quite besotted with our Lotties, and I have no doubt that Harriet will be able to come up with exciting Lottie tale to enter in the story competition, which closes September 12. The prize is ten titles from the Great Books for Girls list, which sounds good to me!
Find out more about the contest at the Lottie Facebook Page.