July 22, 2014
The M Word: New Reviews!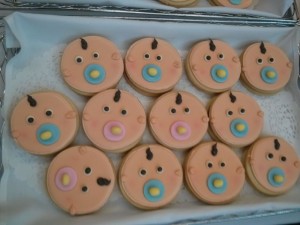 Breaking my holiday blogging fast to report on three reviews which have made my week. The first is from Sheree Fitch, who posted an extended version of her review from the Telegraph-Journal on her blog. She writes, "Think of reading this book as experiencing the difference between moderate and severe contractions in the muscles around your heart. Uncomfortable, yes, but also necessary if we ever want more than the icing on a Mother's Day cake that too glibly frosts over the realities of our lives connected to the"M word." So grateful for this, particularly as Sheree is a writer I admire so much. 
I also admire JC Sutcliffe, who is equal parts brilliant and lovely, and so I was overjoyed to find she'd written about The M Word on her excellent blog, Slightly Bookist. She writes, "Motherhood–many different, dark, unspoken aspects of it–is no fairytale even when it does have a happy ending. Ambivalence climbs the intertwined helical strands of maternal feeling and artistic ambition like a voracious vine, clinging, powerful. Being a mother heightens emotional extremes (despair to joy and back again dozens of times a day) while muting actual life extremes (possibility of adventure, spontaneity, freedom from responsibility)."
And then a fantastic story about how small is the world. Winnipeg writer Dora Dueck also wrote about The M Word on her blog: " I longed to put my hand through the page with a pat and say, It gets better. Usually it does, I think. But such a typically maternal gesture, isn't it? Coming from the stage I'm in now, which is post-Mother in a way, easier on every level but with some terrific adults in my life who happen to be my children. Me still, and again, in Heidi Reimer's words, "gobsmacked and humbled" by their existence." 
And it's funny, because while Dora Dueck is the one writer of the three I've never met, unbeknownst to her, we're connected after all. Her granddaughter is Harriet's playschoolmate, and I've spent countless hours over the past two years hanging out in the park with her and her mom, who told me all about her mother-in-law and her books. Which made me all the more pleased by her generous reading and the review.
I continue to feel so lucky at how kindly the book has been received by the world, and gratified too that we were so right that there was such be a place for it.