March 13, 2014
Little You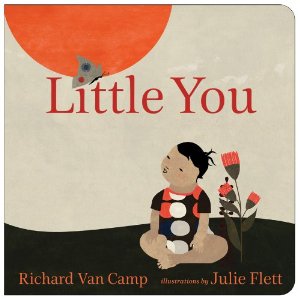 Little You by Richard Van Camp and Julie Flett is the first book whose content interests Iris just as much as its flavour. This makes me happy because I love it too, and so delight in reading it over and over. The line, "You are mighty/ you are small" describes our littlest girl so perfectly. And then then next line, "You are ours after all," and I love that too, because ours is what she's always been, belonging to our whole family, and I've loved her even more for that.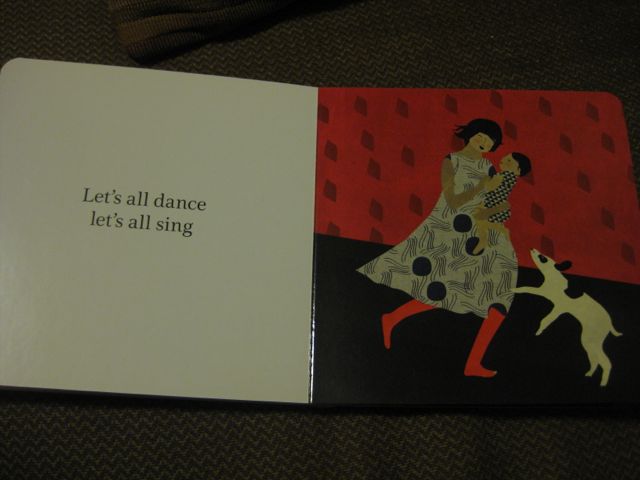 At first glance, Julie Flett's illustrations are simple, though they're made interesting with different prints and patterns throughout, and I notice new details all the time. Like the Mother's bright red tights in this in image as she dances with her baby.
And then I looked even closer upon my 180th read to see a hole in her big toe, which is pretty much the story of my life.
Just when I thought I couldn't like this book any more…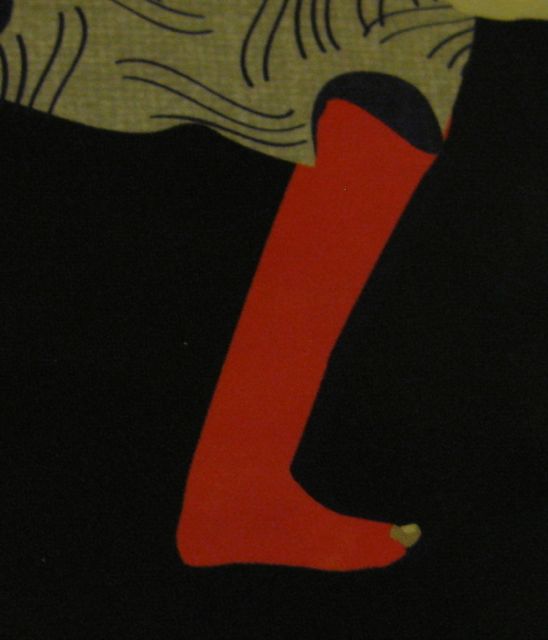 It's so absolutely perfect.
Learn more about this book here, how it was inspired by Eddie Vedder, and how it was distributed across the Northwest Territories and published also in Cree, Chipewyan and South Slavey.