November 15, 2013
Picture Book Inspiration: Get Excited and Make Things
(This one is cross-posted to Bunch Family!)
My favourite picture books are the ones whose stories escape their pages, books that live on in the imagination long after they've been returned to the shelf, books which inspire their readers to get excited and make things. And such books are perfect for these days when it's a little too cold outside, and you're looking for a fun diversion or two.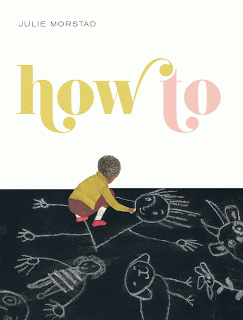 How To by Julie Morstad: It's been nominated for a 2013 Governor General's Award for Children's Literature Illustration, and no wonder. Morstad's How To is a guide to life, albeit life lived whimsically, with a great deal of imagination and style. It doesn't inspire a specific craft project, but instead is the launching pad for several (including chalk-drawings, stilts, butterfly wings) and also to a whole new way of looking at the world.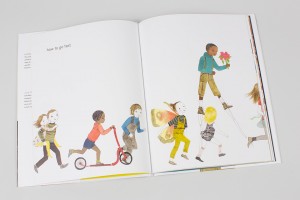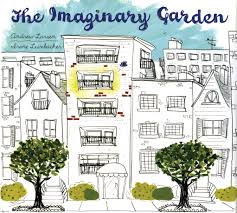 The Imaginary Garden by Andrew Larsen and Irene Luxbacher: This is a really wonderful story about the connection between a young girl and her grandfather who has had to leave his garden behind to move into an apartment. Together, Theo and her grandfather create an imaginary garden to fill the void, a painted picture on a large piece of canvas. I love this book because there's something going on beneath the surface–just what is the grandfather's story, I wonder?–but I also love that  just about every child who reads it is compelled to pick up some crayons and paper and make an imaginary garden of her own.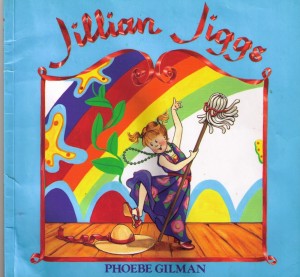 Jillian Jiggs by Phoebe Gilman: I memorized this book when I was seven years old, and now my daughter knows it too. And she has been inspired to play pirates by it, as well as to fashion a robot head out of tinfoil and a cardboard box. ("I'm mad about boxes! Boxes are fun! No one will guess who we are when it's done.") Jillian Jiggs' imagination is quite contagious, and I also remember that its follow-up, The Wonderful Pigs of Jillian Jiggs, came with instructions for making little stuffed pigs of one's own, with button noses and everything.
The Stone Hatchlings by Sarah Tsiang and Qin Leng: This book is the follow-up to the acclaimed A Flock of Shoes, the story of a little girl who finds some eggs and decides she is going to hatch them into birds. Never mind that Abby's mother tells her that the eggs are just stones–with the aid of some paint and a brush, Abby transforms those eggs into beautiful birds who are alive in her imagination. We've had three egg-shaped stones nesting in a pile of silk scarves ever since this book came into our lives, and I don't doubt that they'll hatch one day.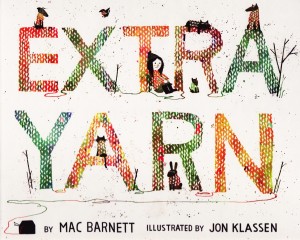 Extra Yarn by Mac Barnett and Jon Klassen: My love for this book knows no bounds–it's funny, features yarn-bombing, a brave heroin who defies an evil archduke, and it's illustrated by Jon Klassen (who did I Want My Hat Back). Extra Yarn is the story of Annabel, who finds a box of yarn and starts knitting, and discovers that the length of yarn is infinite. So she knits sweaters for people, sweaters for pets, sweaters for trees and pickup trucks. Her creations fill her dreary little town with brilliant colour, and might just inspire a young reader to pick up a pair of needles.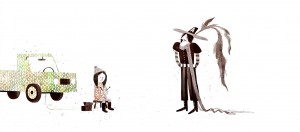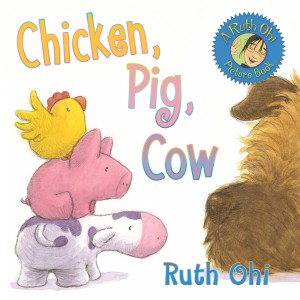 Chicken Pig and Cow by Ruth Ohi: Ruth Ohi's series takes place amongst the residents of a popsicle-stick barn, the residents themselves being plasticize creations, all of whom have been built by Girl. The friends have adventures, misunderstandings, reconciliations and brave rescues. These books were the inspiration for the popsicle stick barn we've got at our house.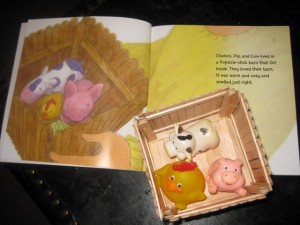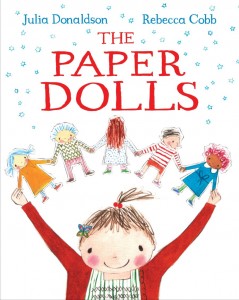 The Paper Dolls by Julia Donaldson and Rebecca Cobb: I love this book by Julia Donaldson, who wrote The Gruffalo. In delightful rhyming verse, she tells the story of a string of paper dolls who went on to have many adventures, and even when their life was over, they lived on in the memory of the little girl who made them. When we made our own string of paper dolls, naturally, we too called them, "Ticky, and Tacky, and Jackie the Backy, and Jim with Two Noses and Jo with the Bow."
You can get a Paper Dolls template here!
**
It occurs to me that each of these book features girls who are getting excited and making things, though the Morstad and Gilman do show boys in the mix. But what else am I missing? Are creative boys being left out of picture books? Or is my reading just a little too girl-centric? Please give me your recommendations in the comments.