September 3, 2013
How Television Saved My Life. Part Deux.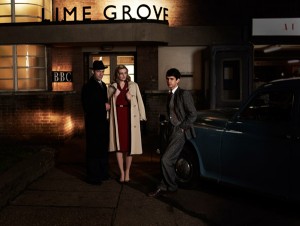 Once again, television came along this summer to make life with a new baby quite bearable. For the first six weeks of Iris's life, every day was pretty much a mad scramble to 9:00 or so when we would sit down and take turns having the baby sleep on us while we delighted in excellent TV. We particularly loved watching the BBC drama The Hour, which was stylish, gripping and a stunning example of what female characters can be when women are writing them. In tragic news, the show was cancelled after two seasons, and left on a cliff-hanger. I have been pining for Freddy Lyon ever since.
We also watched Girls, which I'd been nervous about. Somehow in all the politics and furor around the show, I'd neglected to understand that it was a comedy. Sometimes I wonder if its critics didn't get that either. We are looking forward to watching Season 2.
And now we've just started watching Mad Men Season 6, having saved it for a time when our evenings were a little less chaotic. Oh, it's so good. Season 5 was a bit of a let-down, though still pretty remarkable, as we affirmed as we re-watched it recently. (Because yes, I have basically just been watching Mad Men over and over for about 3 years now. It probably is a good thing that I finally watched another show.) But Season 6 really does seem to be a return to brilliant form.