June 27, 2013
My review of The Dark by Lemony Snickett and Jon Klassen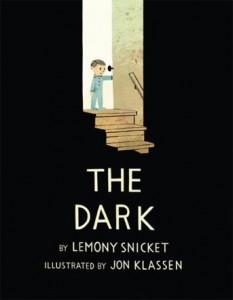 Lucky me. I got to review The Dark, a new picture book by Lemony Snickett and Jon Klassen. It was such a pleasure to read and  review.
""Laszlo was afraid of the dark," the book begins. The accompanying illustration shows Laszlo playing with his trucks in a shrinking ray of light, the sun outside the window starting to set. When the sun goes down, shadows fall throughout the house, and Laszlo fends them off with his ever-present flashlight and night light. But when the bulb in his night light burns out, Laszlo is forced to face his deepest fears."
Read the rest here. And get this book!