February 27, 2013
The Best Thing About Worst-Case Scenarios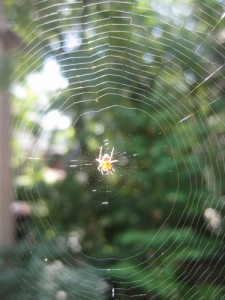 The best thing about worst-case scenarios is that you decide to call you doctor back and you ask for clarification about lumpish things. You ask if there was anything particularly alarming about your particular lump (ie it is the lump that is guaranteed to kill you in six months that you really wish you'd never learned about) and she tells you everything you never thought to ask about yesterday, and you write it down this time. She says that the lump is lumpish, as lumps go, and large (though not as large as you'd forcasted after trying to measure it with a ruler this morning) and any lump that large would call for a biopsy. Beyond that, there is nothing that makes you or your lumpishness exempt from the good prognoses of thyroid lumps. You could possibly feel positive about outcomes. Doctor joins the chorus of people imploring you to calm down. There is no reason to be crying at 5 in the morning.
The best thing about worst-case scenarios is that after spending 24 hours devastated at the inevitably of death in six months, every single outcome seems absolutely tame. The world comes back into view and you greet it with an enormous sense of relief.
You do, however, keep having to apoligize to people for being hysterical on the internet, but you're probably not the first woman who has never displayed such behaviour. And sometimes maybe that's what the internet is for. It beats crying alone.
Thanks everyone. xo