January 3, 2013
Our Favourite Kids' Books Lately
Lumpito by Monica Kulling: The evening Lumpito arrived in our lives, Harriet wanted to read it over and over. She's a sucker for dog books, and Lump became beloved right away. In vivid illustrations by Dean Griffiths, we discover how a little dachshund finds his way into the heart (and home!) of Pablo Picasso. Neither Picasso nor his art are really the focal point of book, but I love that through Lumpito, Picasso becomes a point of reference and part of Harriet's world.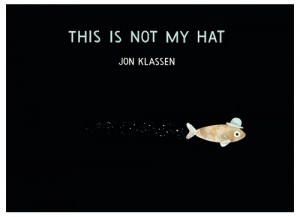 This is Not My Hat by Jon Klassen: I'm not telling you anything you don't already know–Jon Klassen is amazing. We were so excited for his new book, which is beautiful and just as subtly sinister as I Want My Hat Back. Harriet loves it, and enjoys it every time she imagines she's outsmarted the story again.
Goldilocks and the 3 Dinosaurs by Mo Willems: Once again, Willems is no undiscovered gem, but we love everything he does. And for our girl who is especially partial to dinos, we thought this one would be perfect. The book is geared for someone a bit older than three, and much of the humour is lost on Harriet, but we love it, and she gets off on the silliness. It's the Three Bears turned inside out with a useful moral: if you find yourself in the wrong story, get out.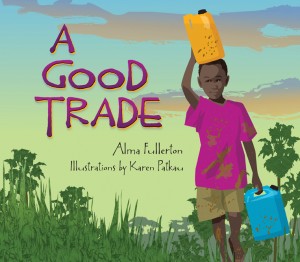 A Good Trade by Alma Fullerton: In gorgeous illustrations by Karen Patkau, readers follow Kato, a small boy on his morning route to get water for his family in his small village in Uganda. We notice the vivid colours of his clothing and his friends', the community spirit, and in the background are soldiers on guard, the fact that the children are shoeless. When an aid truck rolls into the village, Kato is intrigued by what's inside, and imagines what he might give the aid worker in exchange.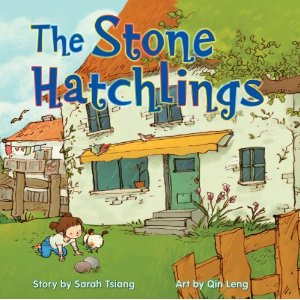 The Stone Hatchlings by Sarah Tsiang: We loved this one, a follow-up to Tsiang's A Flock of Shoes. Abby is back, and she's found two little eggs. They're just stones, says her mother, but then we already know that Abby's mother is often full of nonsense. In Abby's vivid imagination (and with a great deal of care), the stones hatch into beautiful birds that become her companions. And when it's time for the game to finally end, Abby's ready when it does. (I interviewed Sarah Tsiang about the book last fall.)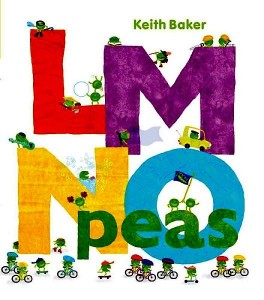 LMNO Peas by Keith Baker:  Not just another alphabet book (plus, it urges on Harriet when peas are on her plate. "Look," I say. "They're peas and they're unique!"). This book is a triumph of design, written in jaunty verse and I love that this alphabet is astronauts, explorers, gigglers, investigators, outlaws, readers, voters vets and volunteers. Also that it has introduced, "Can you dig it?" into Harriet's vernacular, and at one teaching point ("Kings") features Elvis. We all love this one.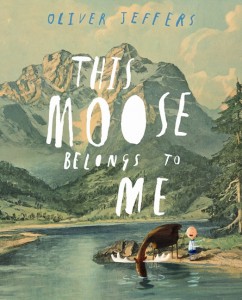 This Moose Belongs to Me by Oliver Jeffers: Jeffers is another underground kidlit sensation that only I have ever heard of or loved (ha). His new book is a bit of a departure visually, employing the collage technique he's used in other books but this time using backdrops from old fashioned landscape paintings. It's a funny little story about a boy who thinks he owns a moose, but the moose is most determined to own itself (and is partial to anyone giving away apples).