April 29, 2012
Morstad, Nadeau and Arsenault: 3 Great Illustrators
I realize that I'm not telling you anything you don't know already, because it's not that these illustrators are up-and-coming, but that they're everywhere. Behind the books we love and books we're still discovering, and perhaps it's incidental that all the books they illustrate are brilliant, but I suspect it isn't. In fact, I think that at least half of the brilliance these illustrators can totally take credit for.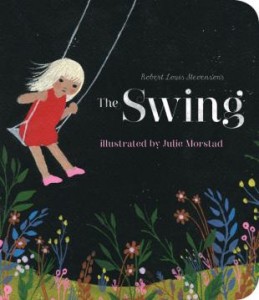 Julie Morstad: I first bought a child one of Julie Morstad's Henry books (written by Sara O'Leary) back in 2008, and have been doing so regularly ever since, as recently as last weekend. (It was When I Was Small. Went over a charm). She's also the pictorial force behind the award-winning Singing Away the Dark by Caroline Woodward, which I adore, and also the art book Milk Teeth by Drawn & Quarterly, which I'm currently winding my little head around. And now I hear she's got a new book, an illustrated version of Robert Louis Stevenson's poem The Swing and I am so very excited.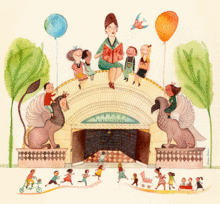 Janice Nadeau: Nadeau is the illustrator of Cinnamon Baby, which is one of our family's favourite books ever (and I gave a copy of this book to somebody as recently as yesterday). Like Morstad and Arsenault, her illustrations have a vintage feel, an irresistible prettiness, but are also a bit cheeky and whimsical. She is also the illustrator of the award-winning graphic novel Harvey, and she's the creator of the poster for 2012 TD Children's Book Week (which is currently hanging on Harriet's bedroom door).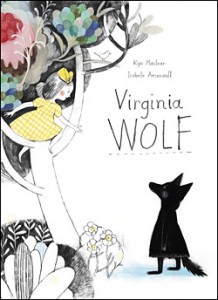 Isabelle Arsenault: We discovered Isabelle Arsenault via Kyo Maclear's wonderful first picture book Spork: never has cutlery appeared so full of vitality (and so shiny!). Harriet was still little but found the illustrations, of the baby in particular, very appealing. And then along came Arsenault next with Maxine Trottier's award-winning Migrant, the beautiful story of a little girl from Mexico whose family comes north to Canada to work as farmers every summer. Her latest is Virginia Wolf, also with Maclear, and I've already written about how much I adore it. Though I haven't bought a copy yet for any library except our own, but I suspect it's going to make a good gift one of these days soon.