October 29, 2011
Author Interviews at Pickle Me This: Johanna Skibsrud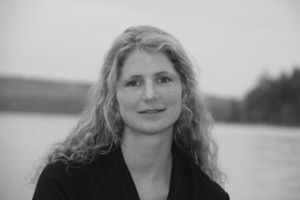 I was disappointed to have to decline the opportunity to have an interview in person with Johanna Skibsrud as part of her IFOA appearances in Toronto, and grateful when Skibsrud and her publishers agreed to an email interview instead. Though upon rereading her latest book This Will Be Difficult and Other Stories in preparation, I found myself discovering new depths to the stories that I hadn't even glimpsed, which made me think that an interview might not even be necessary, that the answers to all my questions would be found within these stories themselves if I just looked hard enough…

Johanna Skibsrud was born in Nova Scotia, and is currently completing her PhD in English Literature at the Université de Montréal, with a focus on the poetry of Wallace Stevens. Her first book of poetry, Late Nights With Wild Cowboys, was published in 2008 and shortlisted for the Gerald Lampert Award for the best first book of poetry by a Canadian poet. A second book of poetry, I Do Not Think That I Could Love a Human Being, was published in April, 2010 and was short-listed for the Atlantic Poetry Prize. Her debut novel, The Sentimentalists, was awarded the 2010 Scotiabank Giller Prize, making her the youngest writer to ever win Canada's most prestigious literary prize. You can read my review of her latest book This Will Be Difficult to Explain and Other Stories here.
I: So many of your stories are constructed around questions of theoretical concerns, around ideas of aesthetics, epistemology, language, time and place. When you sit down to a blank page, do you begin with these questions or with narrative? And how does fiction prove useful in generating answers?
JS: All my stories start from some small narrative kernel – an interesting anecdote (told to me or overheard), an image that begs a story, a memory.  The ideas the stories encounter and engage with grow from that starting point. I am concerned with ideas, aesthetics, epistemology, language, time and place—very much so–but only because I am interested in people, and history; of the reality and intricacies of our relationships and every-day lives. I think it is impossible to separate philosophy and epistemology from the everyday—even though we often try.  On a social, political and environmental level this impulse can be very dangerous.
I: Your prose style has divided your critics, and much attention has been paid to the construction of your sentences. Does this surprise you? How would you advise that a sentence be constructed? And echoing the words of Annie Dillard, do you like sentences? Does being a poet shape the way your make yours?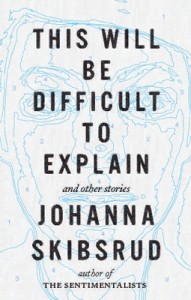 JS: I am flattered that so much attention has been paid to my language construction, but I often think too much is made of it. My writing style—especially in the stories—is not particularly complex, and hardly avant-garde. It is certainly meant to be read slowly and carefully, however, and according to a rhythm that reflects the difficulties and necessities of articulating the writing's content. My ambition is not to  offer the fact of the writing or of language itself, but it is certainly to pay attention to the implications of rhythm, style and language.
My advice regarding the writing of sentences would always be for the writer to follow their own inner sense of logic and rhythm while at the same time never failing to convey their meaning in the most direct possible way. Sometimes meaning is difficult—this takes more difficult sentences. I don't mind it when sentences are complicated or difficult if they need to be, but I certainly don't set out to make them that way. Just the opposite.  A lot of (what I see as) the misunderstanding regarding the "difficulty" of my sentences stems from an unhealthy misconception as to the supposed "autonomy" of what people think of as "straight prose." Prose is always as constructed as poetry is and often even more so because of how deeply invested it is in recreating the biases and blindnesses of everyday culture and language-use.
The idea that "poetry" is something that can be isolated, and stuck on the back shelf of the bookstore or library is disturbing to me.  That said, the last thing that I would aspire to is what in Canada often gets called "poetic fiction"—the term is often synonymous with loose, floppy, or decorative language.  Good poetry is the farthest thing from this: it is devastatingly crisp and succinct. It can say (what feels sometimes like) everything in just a single brief image, a single well-placed word.  I think that all literature should be poetic in this sense. It should pay attention not only to the limitations but also to the inherent possibilities of its form.
I: What's the genesis of the stories in This Will be Difficult to Explain and Other Stories? Were they written with an eye toward collection? Have some of these been published elsewhere, and where?
JS: The stories were all written between 2004 and 2007. I revised them after that incessantly. I tried to  tighten them and bring out what I thought was most important to each.  In 2008 I put them together as a collection and began to think of them more consciously in that way.  The characters in all nine stories are united by the desire to push past—and overcome, when possible—the "limits" of perception, communication and understanding.  The stories "belong together" in this way—each confronting what is "difficult to explain" in its different way.  But the stories are certainly not intended to come together seamlessly in a comprehensive whole. Although some of the stories are explicitly connected and share a cast of characters (a network of American ex-patriates living in Paris), many are not.  There are questions that get asked, or ideas that get introduced that remain—for the characters, just as they do for me—unanswered, unresolved.
Four of the stories were published previously. The first to be published was "The Electric Man." It was brought out as a limited edition chapbook by Montreal's Delirium Press, edited by Heather Jessup and Kate Hall.  "The Limit" won The Stickman Review short story contest in 2005, and was published in their on-line journal.  "This will be difficult to explain" (originally titled "This will be difficult to explain, and other stories") was runner-up in a Glimmertrain Magazine contest and published in 2009.  Finally, "French Lessons" appeared in Zoetrope: All Story in 2011.  All of the stories that were previously published (except "French Lessons") went through extensive overhauls before appearing in the book.
I: What do the stories in this book tell us about your preoccupations as a writer?
JS: Like me, the stories are preoccupied with the relationship between the abstract and concrete, the personal and the collective, the infinite and the everyday.  Also, with limitations—both personal and historical. There is a desire to move past them in the stories, but also an awareness of the inevitable adherence, or return, to the limiting structures of culture and language.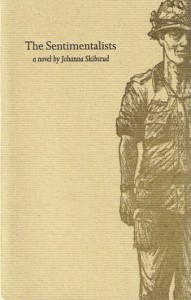 I: In both "Angus's Bull" and "Cleats", there are moments in which mothers become disturbingly aware of their own children's disturbing awareness of what's going on in the world around them, to their openness to experience. The mothers seem to fear both their power and powerlessness at once. Which one do you imagine is most real and most terrifying?
JS: I think the two things cannot actually be separated. Just like with language.  The moment you say something—the moment you settle on a single word to stand in for something that the word is not—you assert power over that named thing, but you also open it up to a (far greater) powerlessness: what it cannot say.  It becomes instantly impossible for the named thing to speak for, or even directly to, what exceeds it, but at the same time that which exceeds it is afforded (against the newly circumscribed space of the word) a certain definition and form.   It is possible that, at this point, genuine contact becomes more, rather than less possible.  I think this must be true for parenting—and for politics, too, though I don't have any personal experience practising either.  We are constantly, in so many areas of life, forced to confront the limitations that arise due to our concentrated efforts to avoid, or move past, them. What is most terrifying is when powerlessness is not acknowledged; when power is asserted without recognition of its blind-spots, prejudices and limitations.
I: How does geography and topography influence how your characters think of place and themselves within that place? Is it like Daniel in "The Limit" who thinks that living in a place where the limits are clearly demarked enables you to better situate yourself, or like Martha in "Signac's Boats" who is disappointed to find that limited perspectives are decidedly portable, and that she'd brought hers halfway across the world to Paris? Are limitations real or imposed/imagined?
JS: Again, both.  Limitations are real because we imagine them that way.  Reality and the imagination (just as Wallace Stevens spent his twin careers—as both poet and as insurance salesman—investigating) are inextricably intertwined. Art and literature can expand our personal, as well as our collective, imaginations.  It can open up a space of empathy, and from this space can open the possibility of genuine action and change.
I: Setting is so essential to your work. Is it necessary for you to have experienced a place in order to set a story there?
JS: Not necessarily—though I do like to have some sense of the territory familiar to my characters.  I haven't been to Red Deer, Alberta, but I have been nearby.  I think I have been almost everywhere else that I mention in the collection. I think that a writer can't possibly avoid writing "from life" but should never feel, or be, limited by that.  The material that any one of us draws from can be almost infinitely expanded, reinvented and reimagined, by combining our "real life" experiences in different ways.
I: For me, the definition of growing up lies in Martha's revelation of love as a simplifying force, "when she'd thought it would have made her at the same time more integral, and more complex." Do you think this is maturity? Is it a compromise?
JS: I do think that Martha's revelation indicates the process of maturation that takes place over the story–and I don't think it's a compromise. So much of learning to live in the world is, I think, about learning to appreciate relationships and experience in "simple form." To not will them into being something else, or a preparation for something else. Art helps us look at things in this way, I think—helps us learn how to look.  It can help teach us how to appreciate things from a little distance, by thinking of them in relation to a wider frame of reference. The trick—and this is what Martha struggles with—is to not let this "simplicity" depreciate the value of the thing.  To, instead, like a good poem or a painting (think of Frank O'Hara, or Georgia O'Keefe), allow that achieved simplicity to open the experience up—to reveal its inner richness, and complexity.
I: What books have been most formative in your experiences both as reader and as writer?
JS: The books that made me re-think what writing was capable of were (in order of their appearance in my life): Virginia Woolf's The Waves, Knut Hamsun's Hunger, Marcel Proust's Remembrance of Things Past, and Vladimir Nabokov's  Pale Fire.  Also, the work of the poets Wallace Stevens, John Ashbery and Lyn Hejinian.  And you brought up Annie Dillard—I should mention also, Pilgrim at Tinker Creek and For the Time Being.
I: What are you reading right now?
JS: Gulag: A History, by Anne Applebaum and David Foster Wallace's Consider the Lobster.