April 1, 2011
Finding the Words , edited by Jared Bland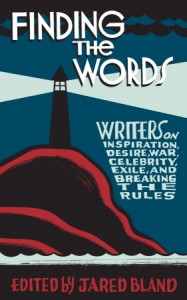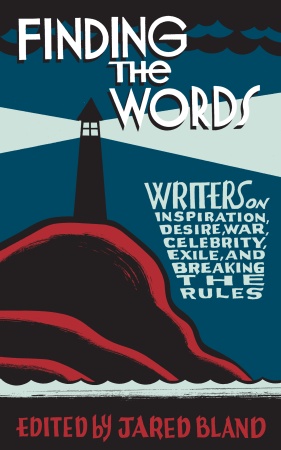 I once changed my entire life on account of an essay from the PEN Canada Anthology Writing Away, and I simply adored the most recent, Writing Life. So you can say that I've got a strong attachment to these anthologies, and so accordingly have been wondering what one would be were it not edited by the late Constance Rooke. In the latest, Finding the Words, I have my answer: it's a different kind of creature, but still packed with inspiring, provocative writing, and proceeds of the books sales go to the same great cause.
My favourite essay was "How to Swim in a Sea of Shit" by Karen Connelly, about how the novel still matters. She writes with humour, and a light touch, and then her piece shifts effortlessly to the lessons she has learned from "writers in countries where writing words is an essential act of courage". I loved Emma Donoghue's "Finding Jack's Voice", with reflections on the processes through which children find their way to language; Lee Henderson's "On Tuition Row" about corporate English, and how instead he tries "to ride the old roads of English"; Stephanie Nolen about the women in the Congo who gave her their words about their experiences as rape survivors in that war-wracked country; Michael Winter on the veil that falls and renders fiction as fact, or vice versa. Elizabeth Hay, Annabel Lyon and Lisa Moore write about finding their way into new novels. David Chariandy writes about not being at home at home, a theme of exile also touched upon by Rawi Hage. In "Affricates", Richard Poplak asks, assuming land has a mother tongue, what language does the northern part of South Africa speak?
The book's theme was too vague for the anthology to be cohesive. It's the separate riffs on a concrete idea that I've always liked about the best anthologies, the PEN ones in particular, but this riffing on an idea that really didn't mean anything in the first place kept the essays from banging together and illuminating one another, creating those fascinating intersections I love so much. So Finding the Words is a book that's not necessarily more than the sum of its parts, but the sum still manages to be outstanding.