October 25, 2010
10 Reasons to be Happy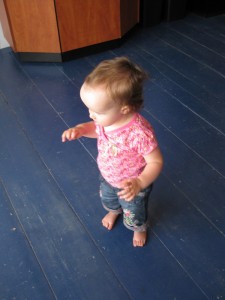 1) The odds of an amazing book winning The Giller Prize is remarkly high
2) I heard on the radio (via the Inuit) that polar bear populations are rising, not falling. They've just gotten better at hiding from scientists.
3) I know two awesome babies born in the past two weeks, and two more are still abrewing. Odds of at least one of them changing the world for the better is quite high.
4) Unfit, angry people without karma on their side are at greater risk than the rest of us of dropping dead at any time
5) America elected Obama president
6) Those Chilean miners, remember?
7) Dairy Milks in the post, and leftover pumpkin pie
8) Message to My Girl by Split Enz
9) The Sunday after next has 25 hours in it
10) Drawing close is Winter Solstice, the darkest day of the year, and I've chosen to regard this as a harbinger of spring.
BONUS: My next door neighbour just brought a huge box of fresh fruit to my door– 3 pints of strawberries, melon and grapes.