July 13, 2010
Yes we have some bananas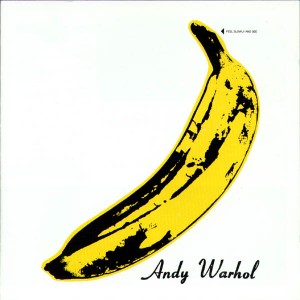 It's been more than a month since I last discussed being obsessed with bananas, and so much has happened since then! My quest for banana biodiversity in The Annex turned up plantains in Korea Town, and plantain chips at Sobeys (which tasted just like potato chips, which is sad when plantains are so much better). Eventually, I found baby bananas in Chinatown (and they are sweeter than the Williams Cavendish we're all accustomed to), and red bananas at WholeFoods (and they even more so, delish). I also learned that banana biodiversity is limited due to more complicated factors than I initially supposed– we don't find the Gros Michel banana anymore, because they've been wiped out by Panana Disease, and other kinds of bananas are pretty much impossible to export.
I read Banana: The Fate of the Fruit that Changed the World by Dan Koeppel, and was relieved to find that the banana obsessed spot the globe. In some countries in Africa, people depend on them for sustenence. North Americans have made them more popular than the apple. In Leuven Belgium, a whole research centre is devoted to preserving the banana, which is under threat due to being a) sterile and b) susceptible to disease. I also learned what it means that the plant is sterile, and how it grows anyway (from clones of itself that come up in the roots). I learned that India is pretty much banana central in terms of biodiversity, but because export is where it's at banana-wise, local varieties are being pushed out to make room for the Cavendish.
I learned that the Cavendish banana gets its name from a connection to Chatsworth House, now home of the last Mitford sister (and aren't the Mitfords connected to everything?). What banana republic actually means, and how United Banana (now Chiquita) used its influence to have the US government overthrow the government of Guatamala in the '50s. The terrible treatment of banana workers, which continues to this day, but companies take no responsibility for because they only sub-contract these workers. That a strain of Panana disease has hit Cavendish plantations in Asia, and if it arrives in North America, bananas are in trouble. That genetic modification is the only way to save the banana, which doesn't even have the same points against it as most GMO arguments, due to the banana's unique placement. I want to try the lakatan banana one day.
And now I will copy the recipe for plantain quesidillas which have been rocking my world lately (and it also makes a very good pizza topping). I got the recipe from a handout at the Royal Botanical Gardens in Burlington, and it's absolutely delicious.
1) In medium frying pan over med-high heat, heat 1 tblespn veg oil. Add 1 plantain coarsely chopped (though I used 2) and saute until golden, about five minutes. Transfer to bowl and set aside.
2) Heat 1 tblespn in saute pan, add 1 med chopped onion and saute until golden, about 4 mins. Add one cap of rinsed black beans, 1/2 cup fresh cilantro (which I never used, subs parsley), 3/4 teaspoon of ground cumin, 1/4 teaspoon of cayenne pepper (which I never used), and saute until mixture is heated, about 5 mins.
3) Mix bean mixture, plantains and 1 cup of grated cheese and, using potato masher, mash mixture until it forms a thick paste.
4) In pan, heat small amount of oil over medium heat. Place one tortilla in pan, spread on bean and plantain mixture, and top with a second tortilla. Heat until bottom tortilla is golden brown and cheese is melting, about 4 mins. Flip and heat reverse side. Remove from heat, cut into wedges and serve with sides of choosing (they recommend sour cream and/or salsa, I never used sides).