Subscribe to the Pickle Me This Digest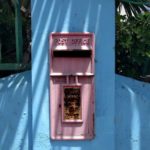 As a wise man once said, life moves pretty fast.
An easy way to keep up with my posts and book recommendations is to sign up for the Pickle Me This Digest, a monthly email (no more, sometimes less) which also includes news and updates about my creative projects and opportunities for you to work with me.
I really do believe that with my small corner of the internet, I can make the world a better place, and look forward to reaching you from this corner wherever you are at.