April 30, 2017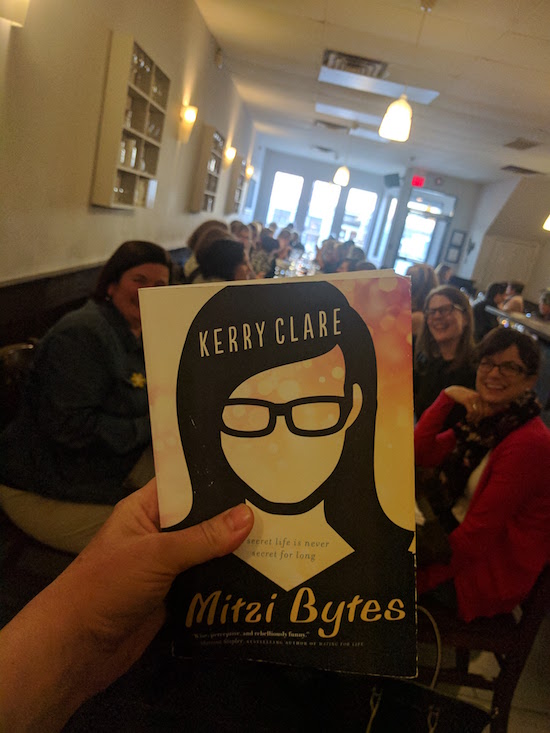 As excellent weeks in the life of Mitzi Bytes go, I don't know if any other will top this one. On Monday, I had the great pleasure of listening to my interview with Shelagh Rogers on The Next Chapter. On Tuesday, in preparation for the 1000 Islands Writers Festival (next weekend!!), I published a post on Mitzi Bytes and ambivalence on the festival blog. On Wednesday, I drove to Waterloo to partake in the Appetite for Reading Book Club event, which was so much fun, totally delicious, and dear friends were there, part of a room packed with avid readers—you can see some of their smiling faces above.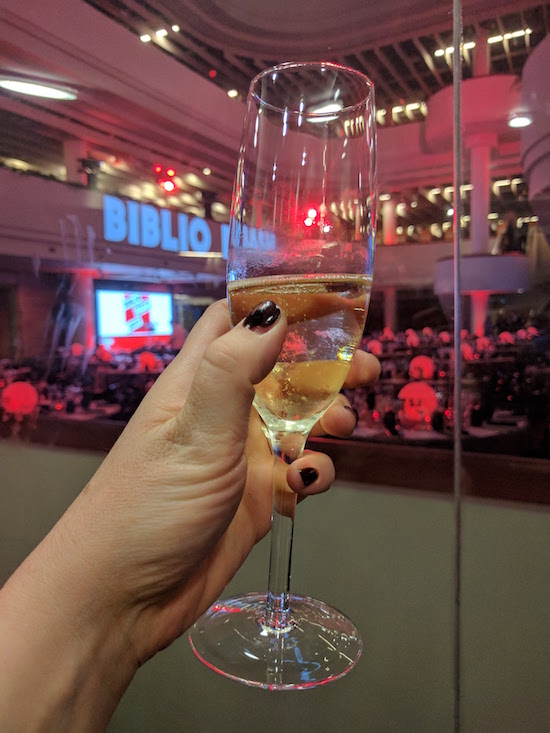 Thursday evening was the thoroughly bonkers and wholly enjoyable Toronto Library Bibliobash, which took place at the Toronto Reference Library, which is one of my favourite places on earth. It was hilarious fun and also a privilege to be able to support the library in such a wonderful way. It was very exciting to see Mitzi Bytes in such a setting…
And the next day I would discover it somewhere just as lovely—in Shawna Lemay's beautiful response to the book at her blog, Transactions With Beauty.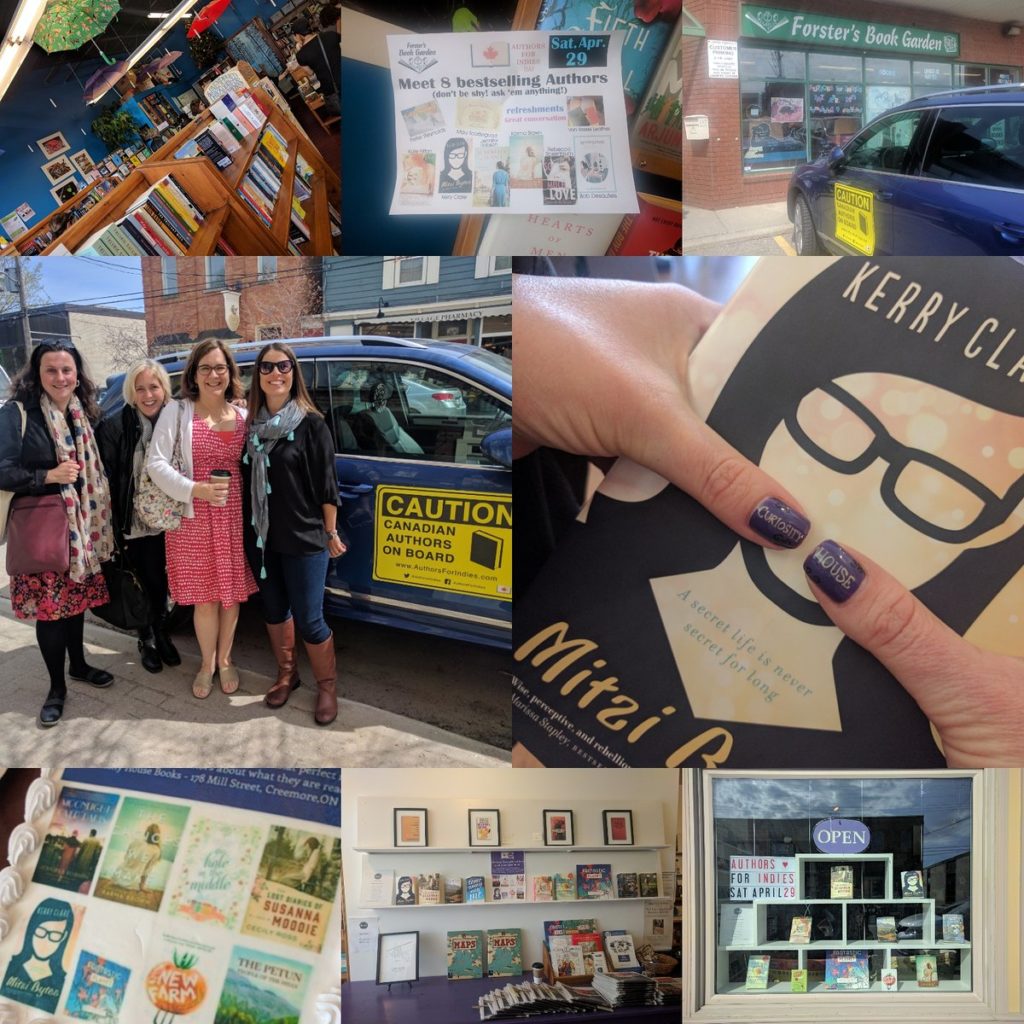 Saturday was the third Authors for Indies day and I had the pleasure of a road trip with CanLit superstars Kate Hilton, Jennifer Robson, and Karma Brown, who were so much fun and (unsurprisingly) delightfully bookish. We went to Curiosity House Books in Creemore and Forsters Book Garden in Bolton, which was so wonderful because there is nothing I ever love more than a destination bookshop. It was terrific to meet the booksellers and the readers…and of course I bought a few books on my own. There was much raucousness and the snacks were great…
…and I arrived back home in time to listen to the rebroadcast of The Next Chapter with my family! (Happy to see Mitzi Bytes included on "15 books you heard about on CBC Radio this week"!).
One more thing—the new issue of The Hamilton Review of Books is up and it's really great. And it also includes my review of Marianne Apostolides' memoir, Deep Salt Water, which was such a joy to puzzle out and write about. I'm very pleased to be included in this issue. And I'm closing out here with a photo of Marissa Stapley and I from my Toronto Library Eh List Event on April 13. Marissa was wonderful and it was such a good night—one of many I've been experiencing lately.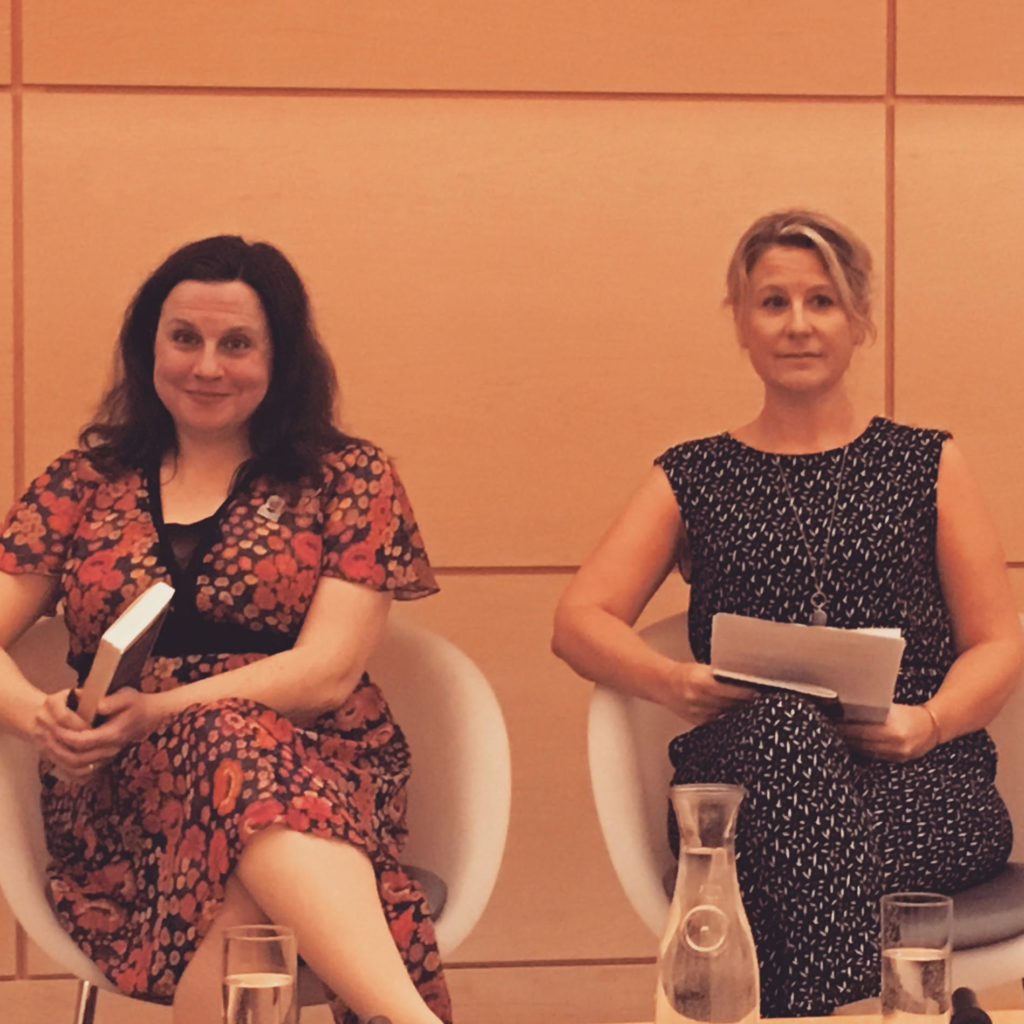 Next Page »